31 August 2021
30 Aug 2021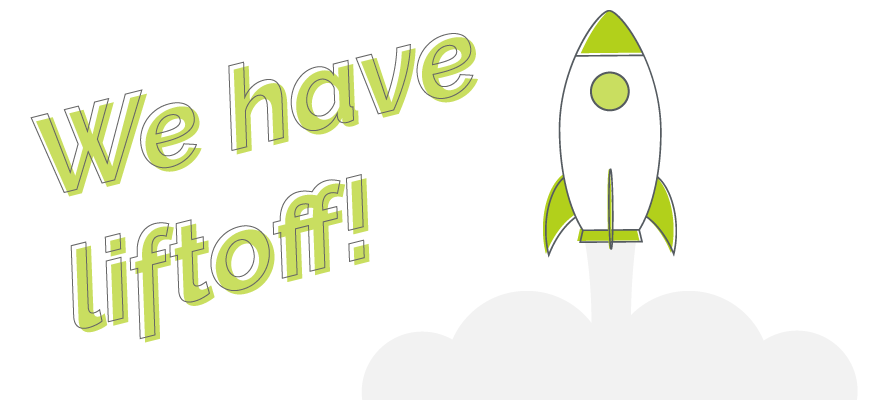 We've been hard at work this summer and have some great new features in this new update. As usual, many of these features came from our long-term vision for OpenCRM, while others arose from conversations with and suggestions from our customers.
If you have some ideas for new features or just want to stay up to date on what's coming to OpenCRM, why not check out our ideasboard?
New Signature for Quick eSign
When you send a Quote or Sales Order to be approved, you can now request that your newest customer provides you with more than their name and IP address. You can actually request a signature:
Our quick esign facility now gives your customers the ability to sign (or upload their signature) on any Quote or Sales Order. This signature will be created as an image that is stored against that Quote or Sales Order in OpenCRM, right alongside the IP address and date to show exactly where and when it was signed.

You can include this image in your PDFs and include the filename in Reports, Custom Views, and (of course) the Audit Log.
If you'd like to read more about our esign functionality, why not have a read through this article.
New Security and Privacy Settings
In addition to the numerous back-end changes we've added to protect OpenCRM systems from various different attack methods, this update brings a few new security options for you to implement directly.
Session Timeouts
Now in addition to IP restrictions and password policies, you can also tighten the security around your system by setting up session timeouts.
A session timeout is when a user is logged out after a period of inactivity. You'll probably have come across this when using your bank's website or app. If a user is inactive for longer than the allowed period, they will need to log back into OpenCRM.
You will have the option to set this policy anywhere from 30 minutes all the way up to 8 hours. To find out how to set this up (and other available security settings in OpenCRM), check out this FAQ.
Private Activities and the Calendar (M365 too!)
In previous iterations of OpenCRM, Private Activities (with the Private tickbox ticked) were not displayed anywhere except for the assigned user. That included the Calendar.
This meant that, occasionally, a user's Calendar might have a gap in it when in fact, they were just a super secret meeting.
We've added a new setting that will display Private Activities in the Calendar to all users, BUT it will just show up with a subject of "Private" for users that do not have permission to view it.
This includes private meetings and calls synced from Microsoft (via our M365 Integration).
Exclude from Pop2OpenCRM
Our next new security and privacy feature is the ability to set your sync policy for Pop2OpenCRM on individual records.
This means that, if you are syncing all your emails to OpenCRM, but have a Contact in the system that is a little sensitive, your bank for example, you can set a different policy just for them.
You have three options.
One, you can completely exclude all of their emails being synced by Pop2OpenCRM. This way, all emails sent from OpenCRM are stored against their history, but emails you send them in Outlook (for example) are not.
Two, you can set all emails sent from outside OpenCRM to be Private within the system. That way, only the recipient or sending user would be able to view them. Emails sent from within OpenCRM would have your normal security settings applied.
Or third, you can set all emails, regardless of where they are sent from, to be marked as Private. In this case, no matter where the email originated, only the receiving or sending users would be able to see them.
If you'd like to learn more about your options with Pop2OpenCRM, you can read about it here or just give your account manager a call to discuss
Audit Logging
Last, but not least relates to our Audit Logging. This is a feature that lets you see a history of all the changes that have been made on a record, when it was viewed, and by whom.
Now you have a few options when it comes to what is or isn't logged here, choosing all fields, no fields, or only certain select fields. But we've identified a couple fields as being important enough to always log in the audit. These fields are "Show on Portal" and "Private."
Now, regardless of your audit log set up, you will always know who and when an Activity, Email, or Document were set to being Private, including when this was set automatically. And when they were set to be visible on your Customer Portal.
If you'd like to read more about how the Audit Log works, we have an article all about it.
User Experience and Interface Changes
What would a new update be without a few small interface and user experiences changes?
Email and Doc Templates
First we have an admission to make: we have a template problem….a big one. We have a lot of email templates. A lot.
And it was starting to be difficult to remember which folders they were all in…did we mention there were a lot?
So, to help us and others like us, we've added a search box on Email and Document Templates. This includes both the settings pages and the lightbox that appears when you click to Select Template on a new Email or Document.
Now you never have to fear misplacing that new template…which of course never happened to the person writing this post. Never.
General UI
The other changes we made to our interface in this update came as the direct result of user feedback.
When we released our Version 4 interface back in 2018, we had decided to go with grey text to make the system a bit easier on the eyes. What can we say, it was the fashion.
But, over the last several months, we've had an increase in the number of people saying that they were struggling to read the text in their system. So we made a change.
All text in OpenCRM is now black to improve readability and accessibility.
We also moved our expand/collapse icons (the plus and minus) to be closer to the block header text. In our testing, we found that this made the blocks easier to navigate and generally made the layout a bit clearer.
Some minor enhancements
As with any software update, there are the big exciting bells, but also the quiet little whistles. This section is going to explore these more "minor" enhancements.
Reports
We've added a few extra options in our Reports module, including the ability to add an Excel spreadsheet (rather than a CSV or PDF) to a scheduled Report. You can also now group your Opportunities on fields from within the Product Grid.
And finally, we added the ability to include Opportunities as the secondary module in an Activity Report.
Conditional Fields
Following on from our last update's new Mandatory Field Conditions, we've now made it possible for you to add conditions to already existing Custom Fields.
This means that, if you create a new Custom Field and later want to add a condition that controls when it appears and/or when it is mandatory, you can.
If you've never used Conditional Fields, you might want to have a quick read of this article. They're a great way to customise your modules and really make them your own.
Assets
In addition to being able to directly link a Contact to an Asset, you can also create a Ticket straight from an Asset. This means that you can also map Asset fields to appear on the Ticket, copying over relevant information without any tedious re-typing.
We have also added the ability to recover deleted Assets, for when your fingers slip.
Contact Birthdays
The last enhancement in this update is the ability to view (and report) on the exact age of a Contact based on their birthdate.
When you populate the Birthdate field, you will now see that person's age in brackets next to the field. No more counting on fingers or secretly Googling the answer.
And that's it for this time. Keep your eyes peeled for our next update and, as always, if you have any suggestions for new features, we'd love to hear from you.