4 Reasons To Choose A UK Based CRM Provider
13 Sep 2021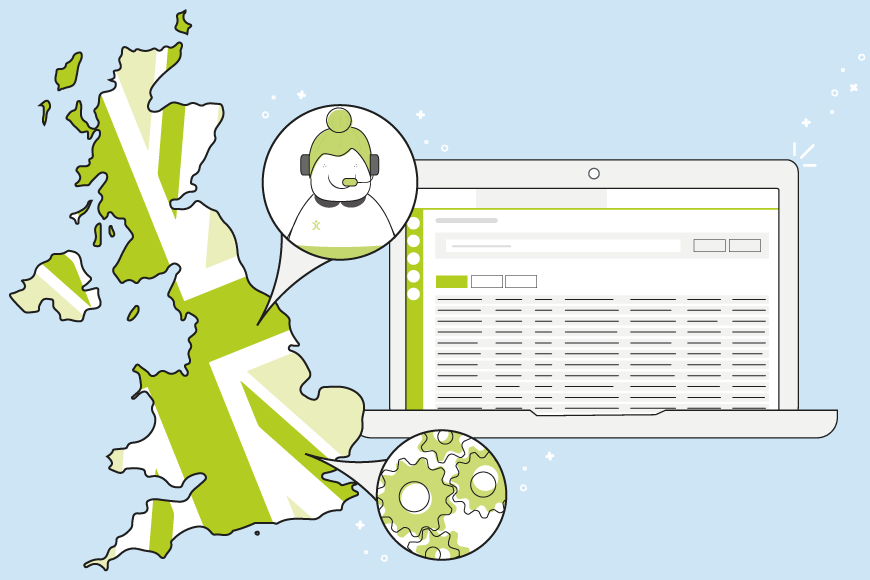 You're shopping around for a new CRM system for your business. The metaphorical shelves are heaving with choices. Your wish list is a fair length and you have certain criteria your new software must meet. But have you taken into consideration where your CRM provider will be based? In all honesty, it wouldn't surprise us, here at OpenCRM, if the location of your new software provider hadn't crossed your mind. So, we are here today to talk about why keeping your CRM system provider within the UK is such a good move!
Take a quick trip with me down this rabbit hole. I'm sure by the end of it, you'll see exactly why picking a UK based CRM system should be towards the top of your wish list. Whilst you're browsing those CRM solutions, just keep these 4 points in the front of your mind.
Reason 1 – UK Support
Reason 2 – UK Centric platform/software
Reason 3 – UK Data
Reason 4 – Supporting the UK's economy
So, let's dive into that little list above and break it down for all those who are still wondering why those things are so important!
Reason 1 – UK Support
This one's nice and simple. We have all been there, you call a service provider with a question or issue and before you know it you've been on hold for an hour. A support agent finally reaches your call in the queue. All you can hear in the background is 100's of agents chatting to other folk who have called in for support. As well as all of that, you have to put up with a phone line that is barely audible. All of this can result in a whole heap of frustration and no real way around it whenever you need some customer support! 95% of the time, the above scenario is a direct result of outsourcing a service providers customer support to a business based overseas.
So how do you battle that? Simple! Just make sure you are on the hunt for a UK based CRM system with UK based Support! With OpenCRM you won't be on hold for an unreasonable length of time (we always aim to keep our hold time below 1 min)! You will be speaking to a support agent on a line that sounds crisp and clean. You'll have the undivided attention of your support tech. AND you'll be speaking to someone whose first language is English and someone who also speaks fluent 'tech'!
---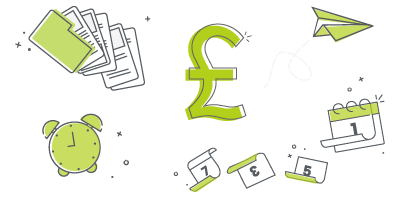 The bottom line
We've got a simple pricing structure: a per user monthly fee that gives you access to the whole of Open CRM. No restrictions and no hidden fees. See? We told you it was simple.
find out more
---
But don't panic if your tech linguistics aren't up to scratch. Another advantage of speaking to someone in the UK is that they have the ability to find a common ground, in terms of linguistics and understanding. Once that common ground is found, it's nice and easy to help fix your problem!
We obviously can't vouch for the hold time of other UK CRM providers. But when you have an issue that you need resolving, you normally need it resolving ASAP. So, it's just another reason to go with OpenCRM (wink wink, nudge nudge)
Reason 2 – UK centric Platform/ Software
What do we mean by this? I shall explain. Have you ever used a website for a company based in the US and nothing seems to make sense? The language they use is all a little alien. The currency is in dollars and there is no simple way to change it. Even the layout is different from the UK websites you are used to using. Now extrapolate that and apply that to your CRM system. The central hub of your business. The last thing you want to do during your CRM implementation is to have a bespoke training session to inform your users of all these little American quirks.
If your users are inputting dates into your new CRM system, you need the system to recognize that 02/09/2021 means the 2nd of September…Not the 9th of February! You don't want your team complaining that it's a pain to change the default dollar currency over to GBP! You want to be sure that when you save an activity against a Contact or Company, the activity has been saved at the correct time. And that there is nothing strange going on with time zones! All of the above examples are real things we have heard over the years as to why implementing an American CRM solution just didn't work.
---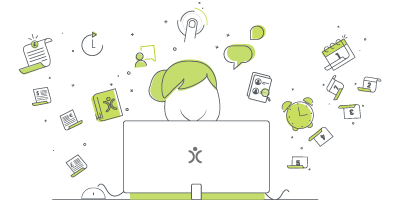 Do we have what it takes?
We don't restrict which features you have access to in OpenCRM based on how many users you have. You get everything right out of the box. Click to find out if we've got the features you need.
find out more
---
When you boil it down, implementing a new system (be that CRM or any other) you need your team on board. You need to remove any barriers that might stand in the way of your team adopting this new way of working. By having a UK centric platform, laid out in a way that we all understand, you are already a long way to winning this implementation battle!
Now speaking about OpenCRM specifically for a second. With our software being designed around the idea of customisation, it IS actually really easy to change some of the above UK defaults. We do have many CRM users based outside of the UK. They have all reported back to us how easily they changed anything specific to the UK. But that's the whole point of OpenCRM. Customisation is at the heart of what we do. We want your OpenCRM system to be bespoke to your business. Making it the most helpful all-round business tool you could ever invest in.
Reason 3 – UK Data
This one is the biggie! And as with some of the other reasons on the list, you might not be entirely sure why this is so important. In fact, I would suggest that this should be one of those things right near the top of your CRM wish list! You'll understand more in a moment…
First, let's ask this question. How's your knowledge of the California Consumer Privacy Act? How about the Court of Justice of the European Union's EU-US Privacy Shield? How about the 100's of other data privacy acts implemented across the globe? I'm going to guess, like mine, your knowledge on that stuff is less than adequate.
Now for the second question. Do you actually know where your data is going to be stored? Are the CRM providers you are looking at open and upfront about where they store all of your system data? Again, in most cases when we ask this question, the majority of clients admit that they don't know! So, even if you wanted to brush up on the rules and regs in place for your data storage, it's difficult to track what rules your data would fall under!
Did you know that only 120 countries out of the 195 across the globe have implemented data protection and data privacy rules and regs? This means that it is still very possible your data could be getting stored within a country that has no data protection laws. I think we can all see the potential for problems when you look at it like that!
---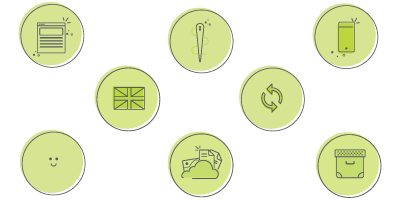 What do you get with OpenCRM?
Unrivalled customer support? 2TB of storage per account? Data held in EU? It's the sort of stuff we think you should be able to take for granted, but which you won't necessarily get from our competitors.
find out more
---
See, I told you that you UK data is important!
Save yourself bags of time and money by keeping your system data here in the UK. You very likely already know the laws, and even if you don't it's simple to bring yourself up to speed. And it's not just about making you, as a business, feel safe and secure about your data storage. It's about being able to reassure YOUR customers.
Having all that system data in the UK is a selling point you can pass on to your customers. When you take those details and enter them into OpenCRM, you can reliably say to your customer that their data is safe, secure and covered under the UK's data privacy act!
You can explain to your customers the type of access the UK government have over the data. And the rules around selling that data to a 3rd party. You can even reiterate the 'right to be forgotten' rules to your customer, making sure they know what all of that is. And just to really hammer this one home. With a UK based CRM provider, you don't need to brush up on data privacy acts from around the world. Or try and boil those down for your customers to understand.
It's not just about your peace of mind, it's also about your customer's peace of mind! It is their data they would be providing, after all!
Reason 4 – Supporting the UK's economy
Okay, so it might not be right at the top of your reasons to pick a UK CRM solution. But you should certainly consider our economy when thinking about your new software. Like I say, probably not at the top of your list, but if you were looking at a US supplier VS a UK supplier, this might just be the thing that tips you over into buying UK!
Local businesses are the backbone of our economy! Did you know that research shows, £10 spent with a local independent business means up to an additional £50 goes back into the local economy! Not only that, but by keeping your money within the UK, you are also helping to keep someone within the UK in employment!
By supporting UK businesses, you are helping to support UK entrepreneurs. People who, in the past, may not have had a chance of getting their company started. The more we invest in our homegrown entrepreneurs, the more likely it is that new businesses and ideas will be able to thrive, and in turn, it helps to improve our economy!
So that about does it for the top 4 reasons you should choose a UK based CRM provider. If you would like to know more about data storage in the UK, we have this brilliant little blog to explain more.
And as always, if this article has been helpful or you would like to chat with us about anything included here, please reach out. We are always happy to have a natter on the phone (especially about CRM systems).
And for the super keen amongst you, dive straight into a free trial of OpenCRM by hitting the free trial button below
---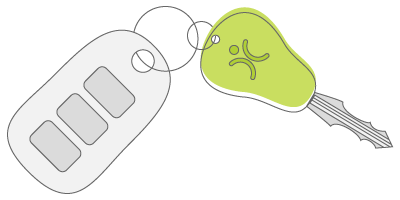 Want to take it for a test ride?
Nothing compares to trying out a piece of kit for yourself. Click to sign up for a free trial and see if OpenCRM has the look and feel (as well as the features and functionality) that you're looking for.
try it out
---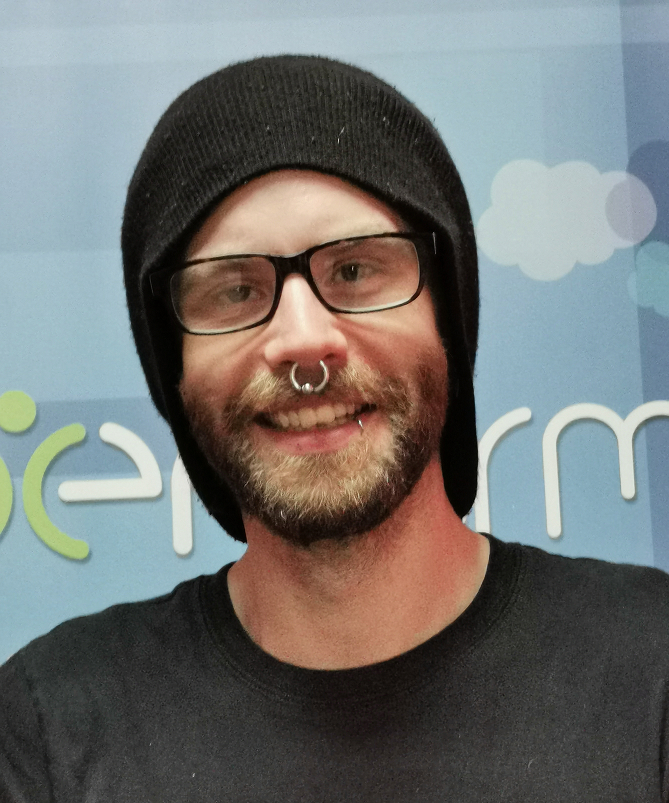 Having managed bands' and musicians' social media since MySpace was a 'thing', jumping on board with OpenCRM to help manage our social media output was an ideal place for me to be. I have lived in the historic city of York, beautiful sunny Brighton, but grew up here in the Yorkshire Dales. When I'm not in the office you can normally find me wedged into a tiny van trekking around the UK and Europe with my band or spending time with my partner and our son.