AI and the Future of CRM
7 Jan 2019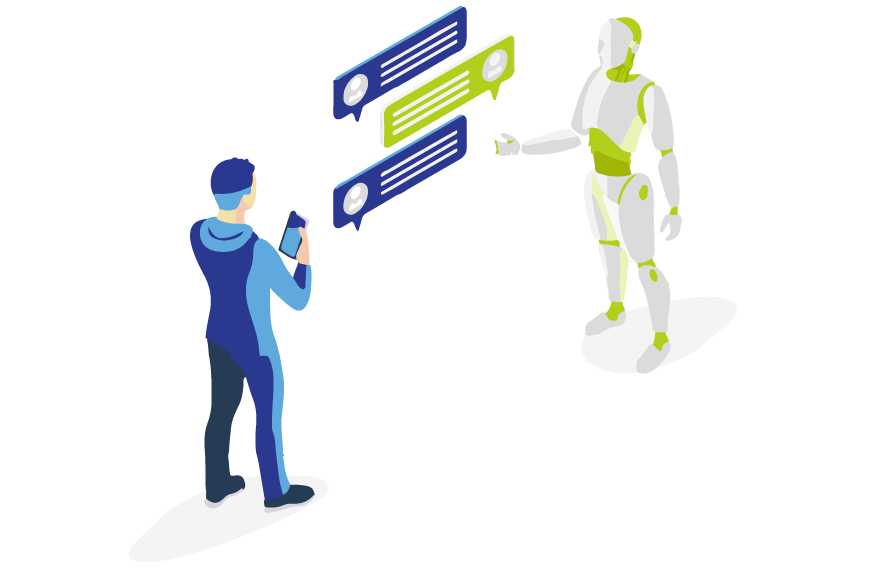 Although he goes into it in more depth in another blog, our MD has written an article about the role Artificial Intelligence plays (and will play) in the CRM industry. This article explores the claims some providers make when it comes to the "intelligence" of their systems, but also what the industry will look like when real AI makes its debut.
Click (or just scroll down) to find out more in the latest issue of Business Direction.
This article also appears in the latest issues of Business Comment, Business Edge, East Anglia in Business, and Business Scotland.
The Future of CRM – Genuine Intelligence From An Artificial Source
If you jump onto any tech blog or happen to come across some marketing material for IT giants, Artificial Intelligence (AI) is the hot topic shaping the marketplace. But the term does seem to get overused and maybe undervalued at times. AI is used to describe any type of automation, something which many can often get away with due to a lack of detailed general knowledge.
To help clarify what these means in my industry, I'd like to look at some of the key AI advances I expect to see in the CRM market over the next 12 months which may shape the way tasks are performed intelligently on the behalf of you, our user.
Lead Forensics
Most CRM systems are based, at their heart, around improving the efficiency of the sales process for a business. Let's look at an example at the Lead/Prospect stage (known as lead scoring). This is something many Sales Directors use to boost efficiency is to prioritise the needs of the highest value prospects.
Lead scoring isn't something that's new to the market, but it is something which I believe is often wrongly classed as 'AI' for purely marketing reasons. Currently, most CRMs score leads on fairly straight forward conditions, i.e if the prospective company size is 30+ or the expected spend is higher than average, give them a high score.
The CRM hasn't really applied intelligence, it has just followed the rules set out by the administrator.
True intelligence would sit outside these rules, with the CRM using trends of the past to inform decisions of the future. Soon, we may see systems recommending next steps based on previous results of leads with a similar profile.
When it comes to prospects, AI won't just enable us to build up a score but instead, map out the ideal process which is tailored to their needs to get them over the line intelligently.
---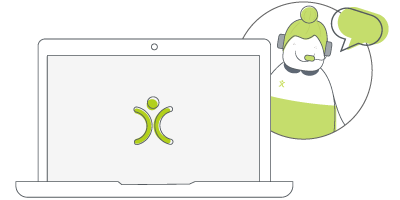 Let us take you on a tour
You've had a look around and are starting to think OpenCRM might be the system for you and your business. Why not chat with one of our team (and ask your burning CRM questions) as they take you on a tour of the system?
find out more
---
Pipeline Forecasting
Almost an extension to the above, pipeline forecasting is used to give a manager information about how many sales are likely to come through in the future and what the revenue of those might be. This allows them to make plans related to hiring and other outgoings.
Soon enough I think we'll see systems taking historic sales data, mapping it against data of the present, to give us intelligent insight into the future. Giving a secondary forecasting that maybe goes even further into the future.
It would then update that on a rolling, daily basis using the newest data available, something a set of simple rules couldn't do.
Contextual Recommendations
As the name suggest, we need our CRM systems to help us better understand, manage and maximise the relationships with our customers. Whilst it's undoubtedly true that they already play a major part in making this happen, with the data at hand and powerful computing, we need our systems to calculate the trends and highlight the issues we just can't!
We'll begin to see our CRM systems give us recommendations on next actions based upon the existing relationship with our customers.
The intelligent thing here is the context. An automated system rule just wouldn't cut it as every customer, their needs, and their behaviours are entirely different. Soon CRM systems will be able to track hundreds of individual 'norms' and let you know when it's time to step in!
Whether we like it or not, AI is on the horizon and won't be disappearing any time soon!
For software organisations, it opens a whole new realm of possibilities and will allow customer the opportunity to transform the way they run their businesses and keep their customers happy!