International Women's Day: Celebrating the History of Women in Tech
8 Mar 2021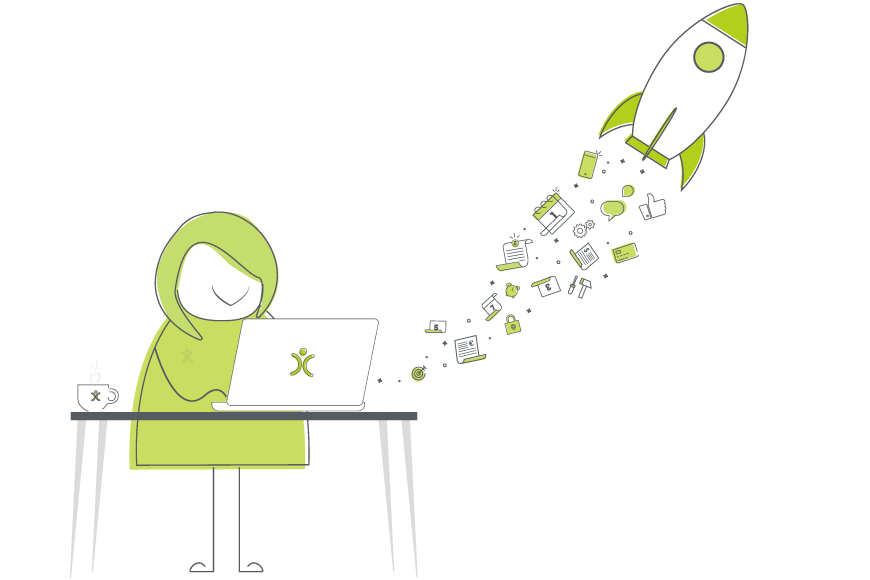 Many of the headlines about women in the tech industry are about pay inequality, harassment, and exclusion. These stories all focus on important cases and serve to educate about the ways we can improve the culture of our industry as a whole.
But it doesn't stop these from being negative stories.
Women in the tech industry have to push that much harder to succeed. But we can't overlook the real and positive advances they make in their chosen field. Although there aren't as many of them (16% in a 2021 study by WISE) a recent survey on GitHub found that code written by women was more likely to be approved than that of their male colleagues, provided no one knew they were female. Therefore their contribution to the industry as a whole must be seen as a positive one.
Having said that, I think we can all agree that 16% is not ideal. Nor is it representative of the value and contribution women make overall to the world of tech!
I think it is important to draw attention to those cases where women are actively discriminated against. Both by individual people and systemic practices. But I think it is equally important to look at the ways individual women worked to advance this evolving industry.
So for this International Women's Day, we wanted to take this opportunity to celebrate some recent and historical contributions made by individual women. These stories focus on the world of software development and emerging technology.
Michelle Simmons
If you are unfamiliar with Michelle Simmons (and unless you have a decent knowledge of Quantum Computing you likely are) we are about to change that for you!
Michelle Simmons is widely regarded as the creator of the field of atomic electronics. Voted Australian of the year in 2018, Michelle has established large research groups dedicated to the fabrication of atomic-scale devices.
Her research group were the first team in the world to develop a "perfect" single-atom transistor! She is the editor-in-chief of NPJ Quantum Information, an academic journal publishing articles in the relatively new field of quantum information science. Not only that but she is passionate about encouraging women to peruse a career in science and technology.
When Michelle was made Australian of the year in 2018, she spoke emphatically about the importance of not letting other people's expectations define you.  Saying:
"Seeing women in leadership roles and competing internationally is important. It gives them the sense that anything is possible."
When making the Australia Day address for NSW in 2017, she spoke to encourage female students (and all students) to set themselves high expectations. She said:
"It is better to do the things that have the greatest reward; things that are hard, not easy."
Coraline Ada Ehmke
Coraline Ada Ehmke is a software developer based in Chicago, Illinois. She is perhaps best known for her work with the coding language 'Ruby.' However, her contributions to the tech industry stretch far and wide.
She is the creator of the Contributor Covenant, which seeks to provide an overall code of conduct to be used by contributors to free and open-source software projects. Since its creation in 2014, over 40,000 coders have signed up! Recognising the importance of this covenant for the community as a whole, Coraline received a Ruby Hero award in 2016.
Prominent signers of the Contributor Covenant include Google, Apple and Microsoft!
Coraline is a passionate activist for equality, particularly within the tech industry. In 2013 she was part of a pioneering group put together to create a community for LGBTQ+ technologists called LGBTech. Then in the following year, she created OS4W.org. This was a website aimed at helping women to contribute to open-source coding by establishing pair programming partners and mentors. The website also highlighted open-source projects who were welcoming of diversity within the coding team!
Along with all of her many achievements and amazing endeavours to make the tech industry more inclusive, she is also the founding panelist of the Greater Than Code Podcast. We would highly recommend checking it out if you haven't already!
Margaret Hamilton
There's an impressive picture you'll have seen floating around the Internet, a young women standing next to a pile of papers as tall or taller than she is. The papers? The guidance source code for the Apollo Moon Lander. The women? Margaret Hamilton.
Hamilton headed up the team responsible for the onboard flight software for the Apollo spacecraft. At one point, she and her team were spending time and energy NASA thought was wasted designing fall backs and error checks.
NASA believed that astronauts were so well trained it was unnecessary. Hamilton's team was eventually proved right, however. Their work prevented the lunar lander's flight computer from being overwhelmed with too many commands during the actual moon landing!
In 2003, she received the NASA Exceptional Space Act Award for scientific and technical contributions. At the time, Sean O'Keefe, a NASA administrator, said
"The concepts she and her team created became the building blocks for modern software engineering."
After her time at NASA, Hamilton went on to found two companies that she also ran.
Katherine Johnson
Back in 1953, a computer was not the inanimate object that we all know today. A computer was actually an incredibly high performing human mathematical brain! Katherine Johnson was one such computer, working thanklessly and tirelessly for the NACA (NASA's predecessor).
She was not only one of a small handful of women working for the NACA, but also part of an even smaller group of African American woman providing high-level data calculations. Katherine's incredible work moved her from a segregated pool of African American 'human computers' to working with the Guidance and Control Division of Langley's Flight Research Team. Here she became the first woman to ever have her name printed on a report. This report helped to put the first American astronaut into space. At this time in history, even if the majority of the calculations within a report were done primarily by a woman, these reports were always signed off and accredited to a male co-worker.
Katherine was also a champion of the introduction of digital computers into NASA. She became the 'go to' mathematician to check the calculations that the first digital computers produced. Because she was so highly respected within NASA for her work, having Katherine check and approve the calculations gave NASA the confidence to utilize the technology to its fullest. Because of Katherines standing and expertise within NASA, they learned to trust in the work the computer was producing.
Grace Hopper
Moving on from programmers who didn't use programming languages to a women who invented them. Grace Hopper was an American computer scientists and rear admiral in the US Navy. Along with her team at Remington Road, she developed a new programming language starting in 1953 that used actual English words. Something Grace Hopper strongly believed.
The language was called FLOW-MATIC and it was later used as the base for the language COBOL ("common business-oriented language"), which is still in use today.
She was also involved in the team that first programed the Harvard Mark 1. Wrote the first compiler for a computer programming language. Called for the development of standards for computer programming. AND insisted that the Department of Defense modernise their computer network.
Grace Hopper was a firm believer in the importance of encouraging and training young people to get involved with computing. She also, by all appearances, refused to stay in retirement, even after the Navy essentially forced it upon her. After returning from her first retirement, she was granted special Congressional Approval to remain working.
Known as Amazing Grace for the breadth and scope of her accomplishments, which are truly breath-taking. I can't begin to cover them in this post, but I do urge you to read more about her.
Code Breaking at Bletchley Park
The work done by the codebreakers at Bletchley Park was a true team effort, there wasn't one person (or even one team) who could have achieved what they did as a group. It is important to remember that 75% of the overall team at Bletchley were women, even though the vast majority of these women were not involved in the actual code-breaking.
That isn't to say there weren't female code breakers. Five women had the honour of serving as code breakers at Bletchley Park, one of whom, Joan Clarke (later Murray) was the deputy head for one of the huts. She was portrayed by Keira Knightly in the recent film The Imitation Game.
The female code breakers of Bletchley Park made as much of a contribution as their male counterparts. And they did so in a time when most people focused more on the role of women as wives and mothers than their intellect.
Ada Lovelace
You can't talk about the world of code, regardless of whether you're talking about men or women, without some mention of the first person ever to publish on the topic. We've talked about Ada Lovelace before, but her importance in the world of software development cannot be overstated.
She looked at Charles Babbage's extraordinary designs for mechanical computers and saw a potential beyond simple, numerical computing. Ada Lovelace realised that the ability to code a machine to do something meant that it could do anything, from counting, to mathematics, to composing music.
Her vision for what was possible in the world of computers was sadly lost before her ideas could come to true fruition, but her insightful and brilliant mind cannot be overlooked. (Find out more about Ada Lovelace.)
You can see from this small selection of amazing women in technology that, although the tech industry isn't always welcoming towards women, it still owes its foundations to them.
If you'd like to see what events there are in your area for International Women's Day, check out their website.