ClicData Integration
29 Sep 2015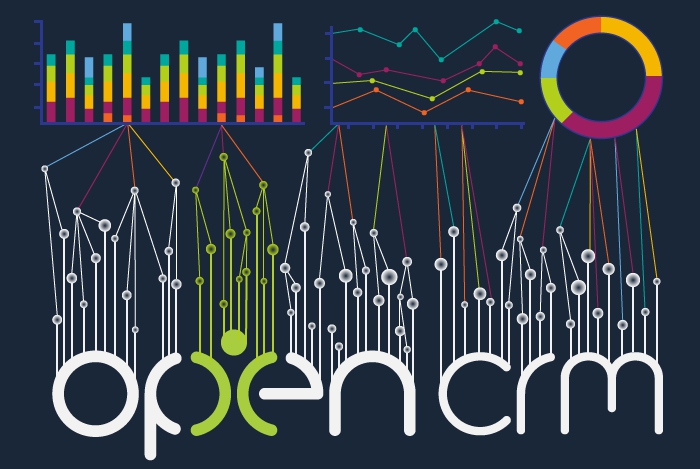 OpenCRM are delighted to announce the future release of integration with ClicData, due October 2015.
ClicData is an online business intelligence dashboard creator that allows you to create cloud based dashboards, graphs, charts and reports. OpenCRM's new integration will allow connection between your OpenCRM system and your ClicData account giving you the tools to create live interactive dashboards and reports for your company.
This new ClicData feature enables OpenCRM customers to present data in a more visual way than currently offered within OpenCRM's Reports module. You can schedule your OpenCRM Reports to be brought into ClicData on a regular basis, to make sure your data is the most recent.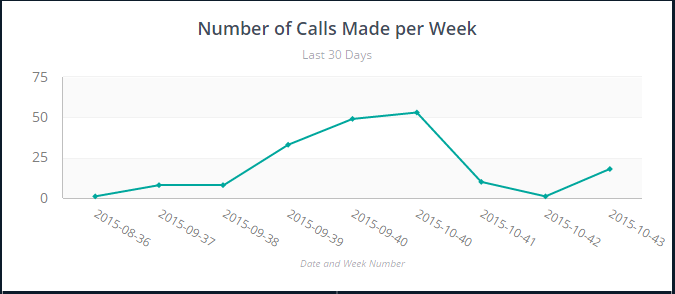 Once you have your OpenCRM data in ClicData, you can build custom dashboards with a variety of graphs and widgets. These Dashboards can be created and then circulated with your team. Check out some of the examples to get an idea of what you can do with this powerful tool.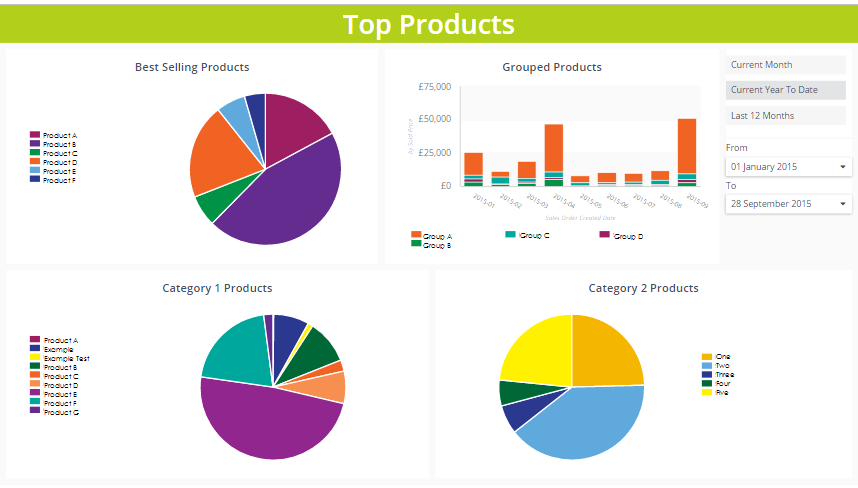 You have the option to build security around these graphs, either via password protection or using the greater control that the inbuilt ClicData permission give you.
You have the ability to pull data from a variety of sources besides just OpenCRM, including your social media profiles, and show it on the same Dashboard as OpenCRM data. Imagine being able to see how many Leads were created and how many new Twitter followers you have all in one place. You can even connect your Google Analytics to see your website traffic from the same Dashboard.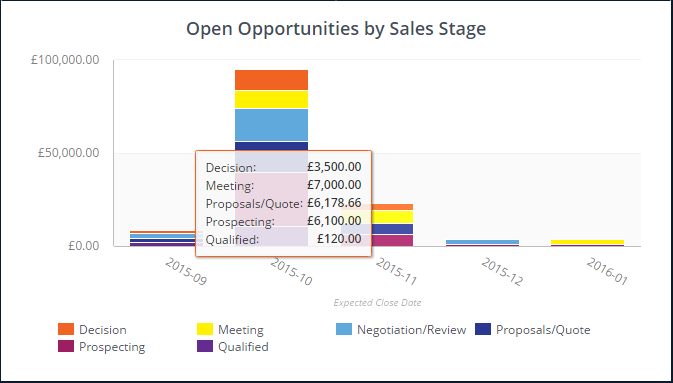 The integration itself is relatively straight forward and can be carried out in just a few steps. Firstly you will, if you don't already have one, need to set up a ClicData account, these are paid for accounts which are not associated with OpenCRM. Once you have your ClicData account, you then connect with OpenCRM and chose which data you wish to use to start creating your designer reports. The data is selected through the web service connection options within ClicData. This FAQ walks you through this process.
If you would like further information on this upcoming feature, feel free to give me or any member of the Open CRM Sales Team a call.