Click Through Wizard – Simplifying those Tricky Tasks
7 Dec 2015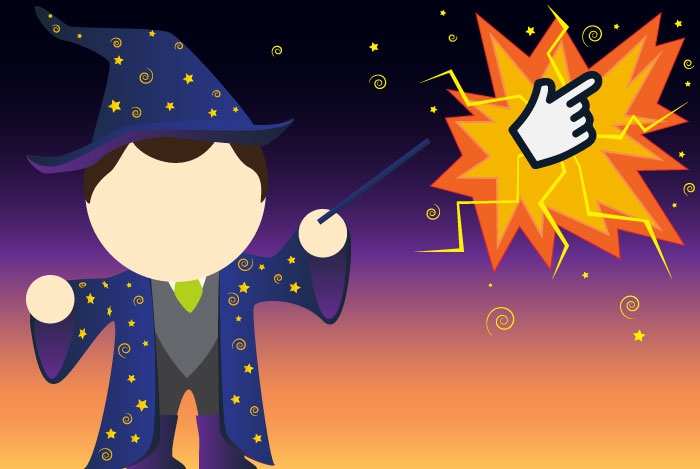 In many social media and marketing blogs, trackability and ROI are hot topics that are widely discussed.
Businesses want to invest their marketing resources with the aim to reach broader audiences, but with recipients becoming savvier, and many interactions just going under the radar, how can management know what has actually been viewed and who is interacting with the articles they are sending out?
One solution we have developed in OpenCRM is the Click Through Wizard. For those who are not aware, click-through links are a great way to track when a recipient clicks on a pre-coded hyperlink (sometimes referred to as a Call to Action or CTA) within an email. Within our Campaigns module, you can use click through links to gather a variety of powerful statistics about who is showing interest in your email campaign.
As powerful as these click through links are, however, they are more than a little complicated and that's why we've created our Click Through Wizard that does all the heavy lifting for you.
Here is an example of what a click through link looks like:
'http://yourdomain.opencrm.co.uk/portal/index.php?option=com_opencrm_response&task=enquire&page=URLSTARTwww.yourwebsite.com&assign_to=$users_id&subject=email&lid=$leads_record_id&cid=$contacts_record_id&cyid=$account_record_id&campaignid=12345'
Yeah, quite nasty!
In simple terms, the above link contains code to:
1. Re-direct the reader to your website or campaign landing page
2. Trigger an Activity to be created within an assigned User's Calendar in OpenCRM; recording which Campaign the click is related to, who clicked (Contact/Company/Lead) and which specific link within the email was clicked on
The are many ways in which these links can be set up to help track even more specific actions in many more useful ways within OpenCRM – see this FAQ for details.
Now you may be sitting there worrying thinking that these sound great but that code is like a foreign language – fear no more: that's where our Wizard comes in.
Our Click Through Wizard has revolutionised the workflow for creating click-through links. Now, with a simple few settings within a pop up you can be up and running with these links in no time. If you would like to know a little more about the magic behind the magnificent Click Through Wizard, take a look at this FAQ or get in touch with your Account Manager today.