CRM Examples of Resolving Business Needs
25 Oct 2021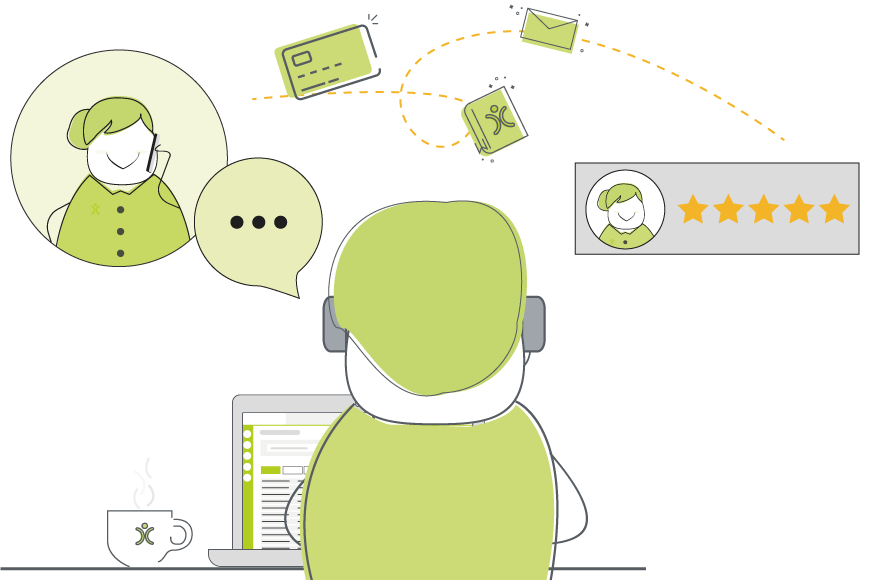 Businesses come in all shapes and sizes. Not only that, but similar businesses might have vastly differing goals. Therefore, it stands to reason that their uses of a CRM system will vary just as much. The system comes loaded with many modules and features, but often users will focus their implementation around some core aspects. For today's blog post, we are looking at some CRM examples to show you how one feature can mean different things to different users.
Most businesses use their CRM for contact management – storing customer databases and that kind of thing. Increasingly, businesses are driving their marketing and customer support through the system, so I am going to look at a few CRM examples around those aspects.
Helpdesk And Customer Support
Nowadays, you need to view customer service as one of the most important factors to be considered. Some markets have so much competition, and consumers look beyond price when making purchase decisions. In particular, products and services designed to offer value to their customers need to offer exceptional customer service. This is particularly relevant to technical products or services where the clients are likely to need some assistance post-purchase.
Here's where Helpdesk comes into play, and I am going to offer a couple of CRM examples of how this can be used.
Managing Internal Issues
Within an organisation, there will always be issues to resolve. It could be a user having log-in issues for a piece of software, or maybe someone wants to order a new work uniform. You can use Helpdesk to log these issues using different categories and divisions to record different problem types. There will be a recurring theme through this blog looking at CRM examples – by using picklists or fields with pre-set values, you can run reports to help identify trends and hotspots that might need urgent attention within your business.
Answering Simple How-To Questions
When picking up a new piece of software or something technical, there will be some people who are good at following instructions to get the hang of things. Others may need a little more hand-holding, or may identify issues that the manuals don't explain very well. Helpdesk gives you a way of tracking those questions and as above, you can report on the typical problems clients have. That can highlight design flaws, or lack of documentation, or ideas to improve your product.
Choose Your Channel
So far, we've looked at a couple of "what" CRM examples, but there's also the question of "how". Do you want your clients to email their questions, or call? Do you monitor social media channels, or offer live chat? Perhaps you have a customer portal enabled where your clients can log issues whenever it is convenient for them, and also have a platform where they can easily access previous tickets. In terms of offering good customers service, you need to find out what your customers' preferred methods of communication are, so you can give them what they need.
What About Self-Service?
I made reference earlier to documentation that supports your products and services. Rather than being a physical brochure, this could be an online PDF, or even better a series of FAQs stored in a Knowledgebase. Why is this better?
If you have one single manual, as soon as you make any tweaks or enhancements to your product, the manual will be out of date. You run the risk of being tied to permanently updating a weighty document, including the formatting. It also means that all your clients who have downloaded the manual prior to that date will be working from an out-of-date version.
On the other hand, if you break the components out into individual FAQs – stored together in one Knowledgebase, you can update and add elements whenever you like. Don't forget, your clients might not be using the whole product, so using this model, they can simply pick and review the FAQs relevant to them.
Helpdesk – Have It Your Way
I've given you a couple of CRM examples of how Helpdesk can be used to help streamline your mechanisms for reporting and managing enquiries and problems. As with all other parts of the system, this area can be customised to meet your individual needs. Take the out-of-the-box product – remove the parts you don't need, re-order the components you are keeping and add in items bespoke to your business. Wherever possible, tailor the CRM to suit your processes, rather than changing the processes themselves.
---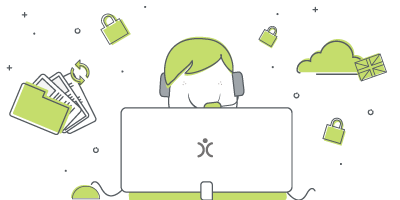 GDPR: your data, your rules
We've always put data protection at the heart of OpenCRM. So with the introduction of GDPR, we've added new tools and features so you have the control you need to implement your policies and achieve compliance.
find out more
---
From Support To Marketing
Support tends to be reactive. Someone comes to you with a query, and you aim to resolve as quickly as possible. It is often better to be proactive. Pre-empt those potential issues and head them off before they turn into a problem. I touched on one possible resolution above. If you notice something that can be rectified with updated documentation, then get your FAQs up to date and circulated to the relevant audience.
This is where you can turn a negative into a positive. By highlighting a group of people who would most benefit from a recent product enhancement, it would make sense to contact them and let them know about it. Enter the Campaigns module, and a couple of CRM examples as to how this can be used.
Campaigns – A Quick Overview
The Campaigns module is a place that collects together your marketing activities. It's a place where you can create a segmented audience, send them a targeted message and track the reactions. As with Helpdesk, here are a few CRM examples for you of some real-world use-case scenarios.
Feature Updates
As illustrated above, there are times when you want to alert a segment of your customer base about a product fix, or enhancement. Using a view or a report you can put that group of people together, and push them onto a Campaign.
Independently of that, you need to put your message together. This email template can be as simple or sophisticated as you like. For those templates with lots of images, graphics, colours and so on, using a tool such as Stripo is a simple way of building your email. You can then push that email back to OpenCRM, and it is ready to use in conjunction with the audience. One thing you may want to do before sending your mail is to add some tracking options. Seeing when people have clicked the links in your template, or selected to manage their marketing subscriptions can be useful benchmarks for you to gauge the success of your campaign.
Prospecting
If you have an active sales pipeline, the prospects sitting in there are also a good target audience for marketing. This time, you are reaching out to people you hope to do business with, as opposed to your established client base. There will be plenty of materials to share with them – perhaps guides on your YouTube channel, or testimonials on your website. Anything to help promote your brand and keep your name in the forefront of their minds when the prospect is ready to make a decision.
Keep In Touch
There may also be general information about your business that you need to promote. This could be anything from Christmas opening hours, to details of a new contact centre opening imminently. This will be of relevance to a wider audience rather than those segmented groups that I looked at in the previous examples. If the goal here is simply to send some information, then it might be more useful to track the open rate of the emails sent, rather than any clickthrough activity.
All Different… All The Same
Above are three different CRM examples of how you could use Campaigning within our system. Although the scenarios aren't the same, they all follow a common principle: Pick audience you wish to target, and design a message that is relevant to them. As you are using the same tools to achieve these different ends, once you have understood how the principle works, it opens a lot of doors. In fact, you could say this is a common principle of a good CRM system. You have different modules – in our example Helpdesk and Campaigns, as well as Contacts and Companies. Once you have learnt how one feature works, you can apply a similar logic to another module, and so your knowledge of how the system works grows very quickly.