Don't Leave Your Customers In The Cold
2 May 2017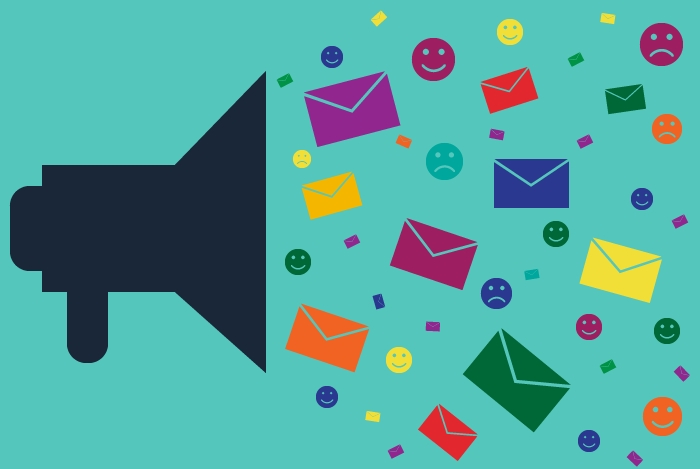 If you read online reviews, often the ones that will stand out are the bad reviews. I think people are more inclined to leave bad feedback rather than good. It kind of makes sense – if you have paid for a service, and you've received what was promised, then at the end of the day that should be normal. So if something has gone wrong whether it be a meal that didn't live up to expectations or a delayed journey – the company in charge is going to take the brunt of the blame, regardless of whether the problem was within their control.
Whatever the nature of your business, customers appreciate being kept informed. We all know that things don't always run smoothly – a parcel delivery may be delayed, or a family favourite dish is no longer on the menu. A simple explanation is often enough to appease most customers, as does keeping them up to date with progress reports.
But often your critics are not necessarily those that overly vocal about it, so it should be your aim to keep in touch with all your audience and not the ones that are the most demanding. Noisy customers are demanding explanations so they are simple to track and hopefully placate, but the silent majority should not be left to suffer in silence.
In almost all industries, customers appreciate being kept informed and hearing from you, especially if you are providing valuable information. It might be a new promotional video highlighting advanced features of a piece of kit your client has previously purchased, or the launch of a new product that will be of interest based on their area of interest.
In OpenCRM, there are lots of ways in which you can track your interactions with different types of customer. Relevant to the above problem scenarios, within the Helpdesk module you have fields telling you when the ticket was opened, and how long it has been open for. Service Level Agreement (SLA) escalations highlight any issues that require your urgent attention. For those quieter clients that tend not to complain, you might want to use the Last Action and Next Action fields to track when you last had any interaction with them, and if you have anything planned to ensure you don't drift off their radar.
Keeping track of your customer interactions is a great way of establishing a relationship with them, and making sure it doesn't go off the boil.
Not sure what you need?
Get in touch with our team to schedule a custom demonstration.