Gathering Customer Feedback
4 Sep 2017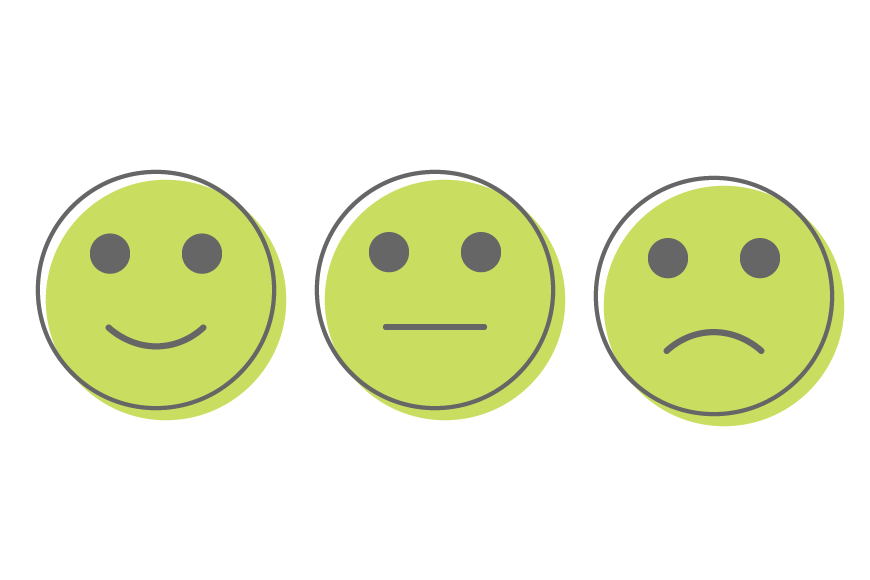 Whether you're providing a widget for your customers to use or a service they subscribe to, you want to know if you are doing a good job. You need to know whether you are meeting (and hopefully exceeding) their expectations so that you can review, build on, and improve your product or service.
Pretty basic business know how, really.
We, for example, ask every single one of our customers if they are happy with the support they receive whenever we close a ticket.
It's not as onerous as it sounds, all they have to do is click a simple button on the email containing their ticket resolution to say whether we did a "great", "ok", or "not so great" job with this request.
With a single click they are taken to a simple Integrated JotForm that allows them to provide more detailed feedback if they wish or to just submit that one simple choice on how we're doing.
I'm happy to say that, over the last 6 months, over 90% of our customers have responded to say we're doing a "great" job providing them with support. And, because the JotForm submission gets linked back to the individual Ticket in OpenCRM, we can do all the necessary follow up on "not so great" responses, and we do!
This link to our OpenCRM Ticket means we can use this wealth of information to find out if there are any patterns to our performance. If there are, we can then focus our internal education and training to make sure our support team is always providing the best service they can.
Implementing for your business
For those of you who don't have a technical support department or even a dedicated customer service team, there's no reason why you can't use this exact same model to gather important customer feedback on other areas of your business.
Here are just a few ideas on how you could start off your quest for feedback.
Ask new customers how they found your sales process.
When someone signs a sales order or finishes the checkout process on your website, why not include a question asking how easy it was for them to navigate your sales process.
We've found, over the years, that a simple question with simple answers is a great way for people to rate your service.

Find out whether a new product is meeting expectations.
Once someone has made their purchase and are underway using your product, you want to know how happy they are with it.
Put it this way, REALLY unhappy or angry customers will let you know. But they may not come back and say if they're happy…or if they're just middle-of-the-road satisfied. Why not ask them in an instructional email?

Gather feedback through account management
If you're running a service-based business, you probably have occasional check-ins with your customers. Simple account management calls or emails to find out how they're getting on.
This kind of interaction point is the perfect time to gather feedback from people who are using your product or service on a regular basis.

Get to know your Social Media followers
And of course, you've got followers on social media who may or may not be your customers. What do they say about you? Why are they interested in what you are saying? What can you do to make sure they stick around?
How will you know unless you ask them?

And those are just a few ideas off the top of my head!
Remember, you can gather feedback on a day-to-day basis or run a one-off campaign to gauge the temperature of a particular situation.
The important thing is that, when your customers (or potential customers) are taking the time out of their busy day to provide you with this valuable information, you listen to what they have to say, I know we do. It's the best way to improve your business.
Before I got my start in the tech industry as part of Apple's UK Mac launch team, I was a professional drummer (notice I didn't say musician). But once I got in, I was hooked and I've been involved in the tech industry, primarily software development, for over 35 years. I founded this company and I now have the enviable title of System Architect (as well as Managing Director) here at OpenCRM.