How to Use CRM to Offer a Premium Customer Experience
9 Mar 2021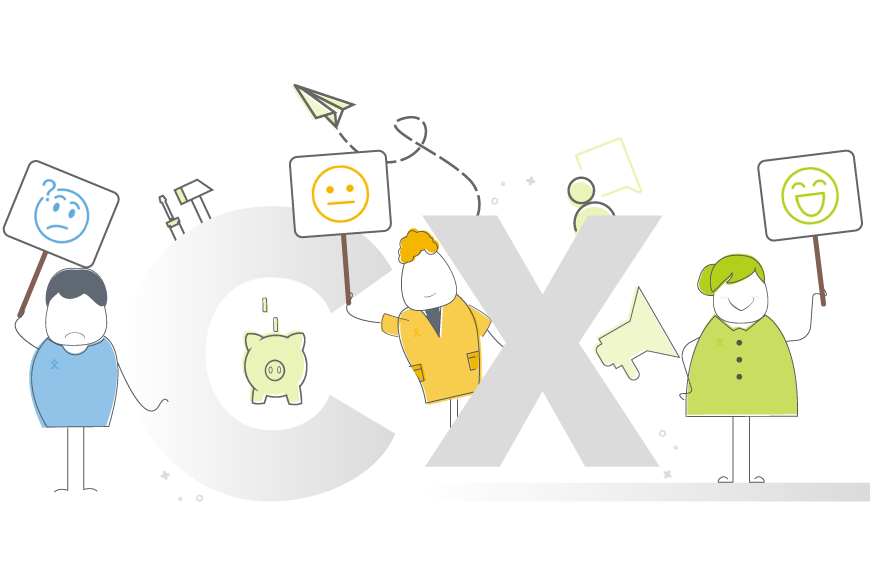 Customer experience is becoming more and more important in helping make a business or product successful. Traditional factors such as price or position in market are of course still hugely significant, but in this article we'll be looking at customer experience. Firstly, what does this mean? Secondly how can you harness your CRM system to offer the best customer experience that you can.
What is Customer Experience?
In very simple terms, this is how consumers perceive your company and products. To help visualise this idea, throughout this blog post I'm going to consider something as simple as a bakery. Now you would think that selling bread is pretty straightforward right? Well let us take a look at all the contributing factors that are going on beneath the surface.
First of all, what kind of bread are we talking about? The cheapest, sliced white loaf, or an artisan bread, the kind that tastes like it was home-made.
Cheap and Cheerful
Let's start with the sliced white. This is simple, comfort food that is easy to use. It is cheap, and convenient, is likely to have some recognisable packaging and is widely available. It is fairly neutral in taste, so it works for all ages and tastes, whether in a sandwich or toasted. Also, it keeps for a good few days, so it is an option for a single person as well as a larger household. You might find that the brand promotes their bread with a cheerful website that lists some favourite sandwiches to make.
All of those factors contribute to the customer experience. Low price, packaging, convenience, familiarity, comfort. We will take a look later at how your CRM can help you keep your brand on top of all this.
The Lap of Luxury
Now let us consider the artisan loaf – a nice sourdough bread. This will be considerably more expensive that the sliced loaf. It will be packaged differently – possibly in a simple paper bag rather than printed plastic. The shape and nature of this bread makes it less convenient than the pre-sliced loaf. Your slices are likely to be uneven in shape and thickness. But the emphasis is on the quality ingredients and baking technique used. Perhaps so much so that you can just enjoy the bread on its own. With the "artisan" you also have an element of the unknown. Perhaps this small batch uses different grains than the previous batch for example. The baker's website will no doubt reflect this, with a blog explaining the origins of the ingredients used and some insight into baking technique.
Some of the factors that influence the customer experience are quality, character and a little sense of luxury.
I've used bread as an example but the same model applies to almost anything you can buy. It could be a computer game, a car, or even a house. Different providers will each offer something unique and need to offer a customer experience to match.
How Does CRM help with the Customer Experience?
All of your staff contribute in some way to the customer experience. Right from research and development, through production, marketing and sales, their behaviour builds the character of your brand. If we go back to the kitchen, just consider the following statements:
Just because someone knows how to build and repair an oven doesn't mean they know how to bake.
The very best baker probably doesn't know how to repair an oven.
Sales people don't need to know how to fix an oven or bake bread, they just need to sell the bread and make your customers happy.
Your marketing team need to know what the baker is making and what sells the best/ worst, in order to do their promotion.
All the different departments can all excel in their areas, without needing to be experts in other fields. It's all about putting the right person in front of the right task. But it's no good if each person knows their role but is ignorant about what happens in other areas of the business. That's where your CRM system becomes an invaluable source of information as everyone draws from and contributes to the same pool.
Your customer services team need to be passionate about your products, safe in the knowledge that the product they are selling will live up to expectations. Likewise, the bakers needs to know that marketing and sales are doing their bit, otherwise they will end up sitting on a pile of delicious, unsold bread.
Let's have a look at some of the tools available within your CRM that enable you to improve your customer experience.
---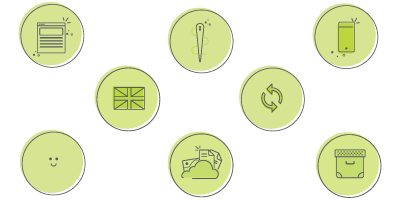 What do you get with OpenCRM?
Unrivalled customer support? 2TB of storage per account? Data held in EU? It's the sort of stuff we think you should be able to take for granted, but which you won't necessarily get from our competitors.
find out more
---
360 Degree View of Data
Having transparency of data across the different teams is a huge increase in efficiency – especially in the days where remote working has become the norm. It means marketing or production have instant access to sales data for example. Using reporting, that vital information can be proactively shared across the various departments, making your departments very agile. A sales person can immediately access a client's sales history, and so can offer suitable recommendations based on previous purchases. If there is a problem, the support department also knows what the customer has bought. It means they can go into their job with that valuable insight and can hopefully help the client without making them jump through too many hoops. Talking about support leads me onto the next point.
Using Support to Measure Customer Feedback
Your support team's role is to deal with customer problems. There will always be one-off incidents that you need to deal with, but you can also detect patterns in problems. Imagine the artisan baker delivers bread via mail-order, but you are getting comments that the bread is arriving damaged. It might be an issue with the couriers, or most likely you need to review your packaging. As you can see, the support team's feedback can be use to improve the customer experience.
Gather Feedback Directly
Instead of guessing what your clients think, why not give them the chance to have their say. There are some key touchpoints where you might ask a client for direct feedback – immediately after a purchase or on resolution of a ticket for example. One simple way of capturing feedback is by using an online form such as a Jotform. When the client submits their review, that information can be fed directly back into your CRM, linked to the client record. As well as giving you the opportunity to help that customer with any pain points, you can use the feedback to improve that customer experience. Of course you can also solicit feedback submissions on your social media communities.
---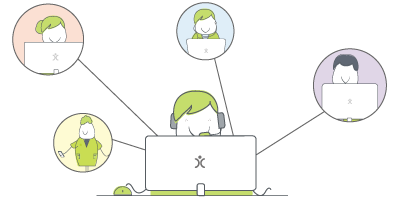 Watch and learn
If you're looking for further information on how specific features and functionality play out in OpenCRM, why not click to check out our webinars?
watch now
---
Customise your CRM
Every business is unique, and so you will need to capture information relevant to your business and market. Even the two bakeries as used above will operate differently and so will use their own terminology in-house. Rather than you needing to adapt everything to match your CRM, you can customise the system. Adjust layouts, remove fields that are irrelevant, and add in fields unique to you. For customer-facing documentation, you can design great looking email templates, PDFs and mail merge documents. If you have a slick online presence but your customer is getting badly worded or mis-spelt emails with a scrappy design, that compromises on their overall customer experience. By making sure that internally your system is configured to meet your needs and externally your communications are always on-brand, you're keeping on top of that customer experience.
Lead and Activity Scoring
When you have a pot of prospect data, it can be hard to know where to start. After all in many cases you have a small amount of information, but not much more to go on. To begin with you can use tools such as Lead assignment via Round Robin to divide those prospects amongst the members of your sales team. You also have the ability to allocate a score to those Leads, based on certain criteria being met. For example if you acquire a Lead who is in senior management and also in a region where you are trying to drive sales, you may wish to make this person stand out. This is just one of the many examples where Workflow can set up certain automations to help you with your decision making.
Learning from when Things go Wrong
I could cite numerous quotes telling you how you can learn from mistakes, but it's probably enough to acknowledge that without hitting the motivational handbook. One place where you can track things that didn't go according to plan is by looking at your sales pipeline and seeing which deals didn't come through. Analysing the reasons for lost business is a good way of showing you how you can improve your customer experience. You may need to revisit details such as pricing structure, a review of what competitors are offering, that kind of thing.
Website and Live Chat
Your website is your online shop window, so it goes without saying that this needs to be spot on! It is representative of your brand and business, so any typos, pages that won't load and so on are a direct reflection of you, they could indicate a lack of attention to detail for example. One integral add-on to your web presence is the addition of a live chat tool. This can play a huge part in the customer experience. It gives your clients an additional, very convenient, way of getting in touch with you. By offering a great service on live chat, this really offers you the chance to shine. What's more, you have an easy way of capturing email addresses, to see who you are speaking with. The real win here is that you can sync your live chat with your CRM, harnessing the potential of both tools seamlessly.
Building Your Knowledge Base
Whilst some clients love the human touch, others are happy to crack on be as self-serving as possible. It makes sense that you provide answers to common questions, that clients can easily manage themselves. For example, you will often have people contacting asking if your bread can be frozen, or maybe asking if you can toast the bread straight from frozen? Well there's no need for people to wait until office hours to call someone and ask that, when you can provide the answer on an online Knowledge Base that is open 24/7. As well as offering those standard responses, you could add videos and other tutorials to maybe show innovative ways in which your product can be used. All of this is absolute gold in terms of putting a smile on your clients' faces and enhancing their customer experience.
Stand Out and Be Different
I touched on this in the previous paragraph, but there is a real value in providing innovation. And being just that little bit different makes you stand out from the crowd. To give you an example – there is an independent café round the corner from me, as well as a chain bakery. Pastries at the chain bakery are much cheaper, but the café likes to experiment with ideas, for example last week they had mango and coconut flapjack as well as the regular kind.
Their ideas aren't always a success, but they have come up with some fabulous ideas that get people talking. When you go into the chain bakers, the experience is OK, but when you go to the café, you get an additional sense of anticipation. I mentioned earlier about learning from mistakes – well in the case of the café, each experiment is a step on their journey to success.
Bringing it all Back to Basics
In summary, hopefully you can see how all aspects of your business contribute to that overall customer experience. It's no good having the most helpful and friendly front-of-house staff, if the product isn't up to scratch, or not available half the time. Creating a great customer experience is so important, as in many industries – especially in our current climate we are living in – consumers are just looking for that little extra that will put a smile on their face.