Is It Safe To Head Out?
13 Dec 2016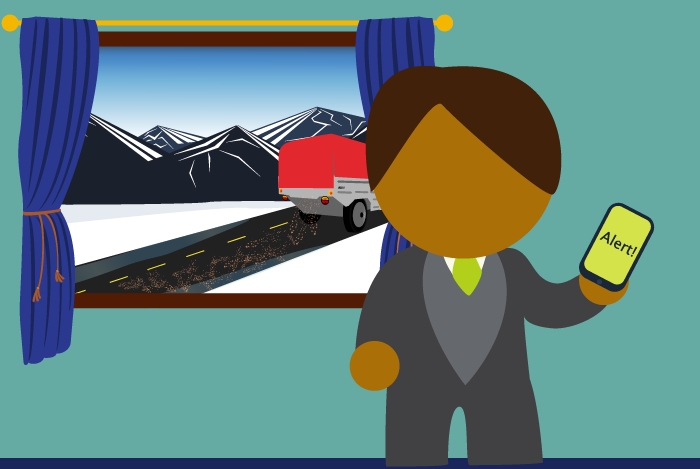 There are so many ways of receiving the news, and this information becomes so much more powerful when it is designed to answer your questions or make you aware of issues specific to you.
One great example of this is Transport Scotland. They have recently worked on developing a website and companion app that lets you know in real-time along which routes their trucks have been gritting the roads. The idea behind the live monitoring is to help give motorists confidence when deciding whether to head out on a journey, and just as importantly when to stay at home.
The beauty of this lies in its simplicity; turning GPS tracking – that was happening anyway – into a customer-facing tool. It feels to me like this kind of function is exactly what applications were meant for. They offer the end user the ability to access up-to-date information regarding safety and security, on their smartphone, on the go. It's fair to say that a lot of today's world revolves around having access to up-to-date information at any time. If your plane or train is delayed, you want to know about it, or as the above example illustrates, if a road is deemed passable then that knowledge is key.
At OpenCRM, we pride ourselves on an excellent up-time record. On the rare occasion when we experience a problem, just as with the snow-covered roads in Scotland, we want our customers to know about this from us, instead of having to discover this the hard way! With this in mind, we have a status page, which we encourage OpenCRM users to subscribe to.
Our status page offers an overall system status, broken down into associated components such as Third Party Systems, bulk emailing, network connectivity and so on. You are able to subscribe to this list and receive notifications via email or via Twitter (or both), giving you real-time updates once an issue has been identified and details of the following resolution.
Just as in the northern part of the British Isles, you don't have to work with your head turned up to the clouds to see if they are threatening, you can keep your eye on the ball, safe in the knowledge that if there is an issue, you'll be the first to know.
Not sure what you need?
Get in touch with our team to schedule a custom demonstration.