A Guide to Business Processes (and Performance) Management
13 Dec 2021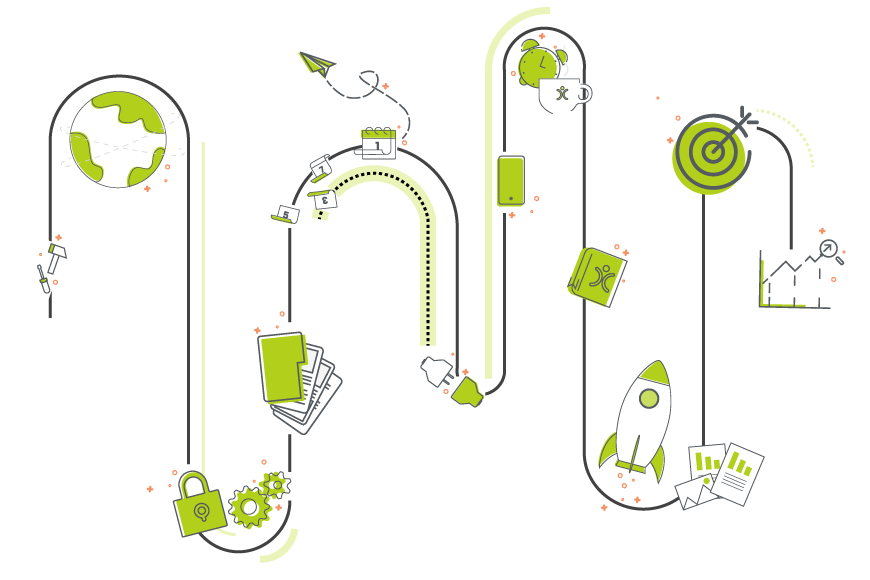 What makes a successful business? It's a question that business owners, directors, and managers ask themselves regularly, but in truth, there isn't an easy answer.
But, one thing all successful businesses do have in common is a set of robust and effective business processes. Whether that's in sales, operations, or technical support, delivering a great service has a lot to do with an effective process.
In this article, we're going to guide you through the concept of Business Process Management (BPM). We'll look at what it is, why it's so important, and how you can implement your own BPM framework, in just 5 easy steps!
Quick Links:
What is Business Process Management (BPM)?
Let's start with a definition from BPM.com:
"Business Process Management (BPM) is a discipline involving any combination of modeling, automation, execution, control, measurement and optimisation of business activity flows, in support of enterprise goals."
What does that mean in practice?
You can see BPM as a toolbox to make your business processes as effective as possible. It also gives business leaders a structured approach to ensuring their businesses are driving customer value in a cost effective way.
Why is Business Process Management Important to Your Business?
We've touched on it briefly just now, but let's take a look in more detail at some of the key benefits BPM can bring to your business:
Boost Customer Value – The faster a process, is the quicker a business can deliver value to customers. In a world of technology and instant access, the only way to stay competitive is to deliver value fast. BPM will help speed up your processes and deliver on that speedy promise.
Reduce Expenses – A more efficient process equals less expense. Optimised business processes can help to reduce resource, headcount, and system costs – all of which impact the bottom line.
Eliminate Risk – Tangled, messy, and confusing processes inherently introduce risk to your business. There is less opportunity for things to go wrong when a process is simple, clean, and automated. And therefore less exposure to negative consequences.
Better Position to Scale – Most businesses have plans to grow. Having a range of simple but effective processes will make growth roadmaps easier to achieve and faster to implement.
---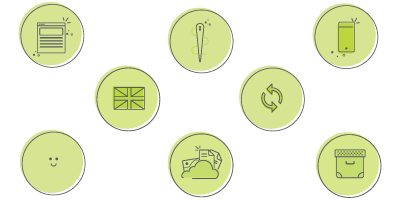 What do you get with OpenCRM?
Unrivalled customer support? 2TB of storage per account? Data held in EU? It's the sort of stuff we think you should be able to take for granted, but which you won't necessarily get from our competitors.
find out more
---
Get Started with BPM
So that's what Business Process Management is and what benefits it can bring to your business. By now, you're probably eager to get started building your own.
We're going to walk you through the 5-step BPM process as well as show you how you can manage that process optimisation directly within OpenCRM!
BPM Step 1 – Identify the Process
The natural first step is to identify the process you want to improve (you may see this described elsewhere as the 'define' phase). How this happens will look slightly different depending on whether it's a new or existing process.
The introduction of a new process often occurs from a change within your business. This could be anything from launching a new product/service to changes of industry regulation.
Existing processes that need improving are easy to spot – they're the things that are already causing you or your customers a problem! If for example you're receiving complaints about a slow support process, that's a great place to start.
Read the case study below to see this step in action before moving on to the second step!
Case Study – Jack and Katie have co-founded a new training business called J&K Training Solutions. They decide they need to implement a new sales process to follow up on enquiries from their website.
BPM Step 2 – Design the Process
The second step is to begin designing the process. Here you will map out all of the different components of the process including the tasks, the people involved, the handoffs between those people, notifications, management approvals, and key outputs.
There are a range of different process modelling techniques out there, such as BPMN and UML. Do some research and find the one that works best for you and your business.
If you're refining an existing process (or "as-is process) you'll have a great foundation to do this from. Analyse your 'as-is' process for any inefficiencies or problems; these could include bottlenecks, duplicate effort, or tasks that are overly manual.
Whether it's a new or existing process, you should aim to design a workflow that promotes efficiency, simplicity, and gets you to the objective as smoothly as possible. This ideal process is called the 'to-be' process.
Case Study – Jack and Katie design their new sales process which details the different individuals involved, the tasks that both them and their customers will undertake, and the outputs that are required.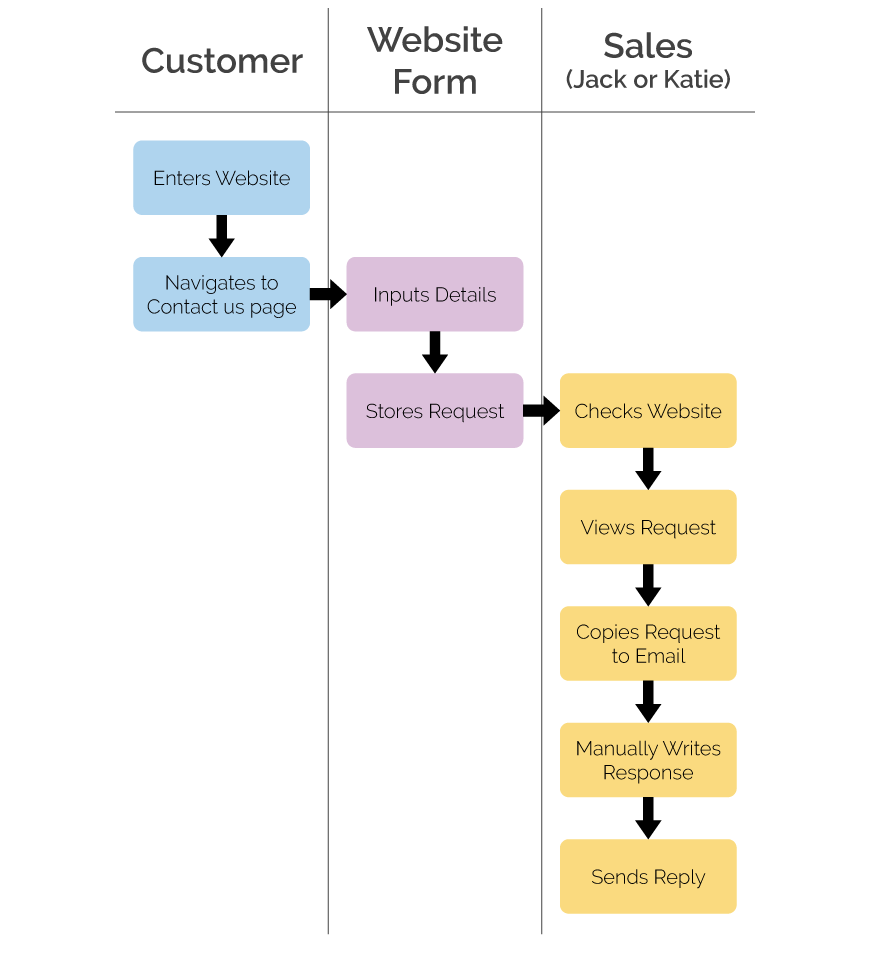 ---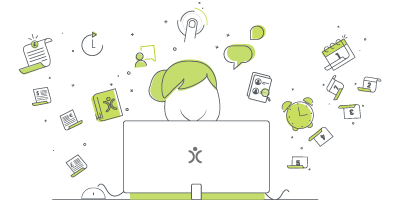 Do we have what it takes?
We don't restrict which features you have access to in OpenCRM based on how many users you have. You get everything right out of the box. Click to find out if we've got the features you need.
find out more
---
BPM Step 3 – Implement the Process
With the process designed, it's time to implement it within your business.
Exactly how this happens will vary depending on the complexity of the process, the business area it affects, and the IT systems which are in place. It's best practice to share the process documents across the team and provide adequate training. You may also want to perform a test run before putting the new process live (especially if it's customer facing).
If you're interfacing your new process into an IT system, it will likely need to be configured, or custom-developed, to support the implementation.
Case Study – Jack and Katie implement their process using the following OpenCRM features:
Potential customers enter their details on the J&K Training Solutions website to receive further information about their services.
These details automatically pull into OpenCRM via a webhooks integration, creating the potential customer as a Lead.
Jack and Katie receive a notification via email that a new Lead has been created within OpenCRM.
Jack or Katie log into the OpenCRM system and send an email back to the Lead with their 'Services Introduction' email template.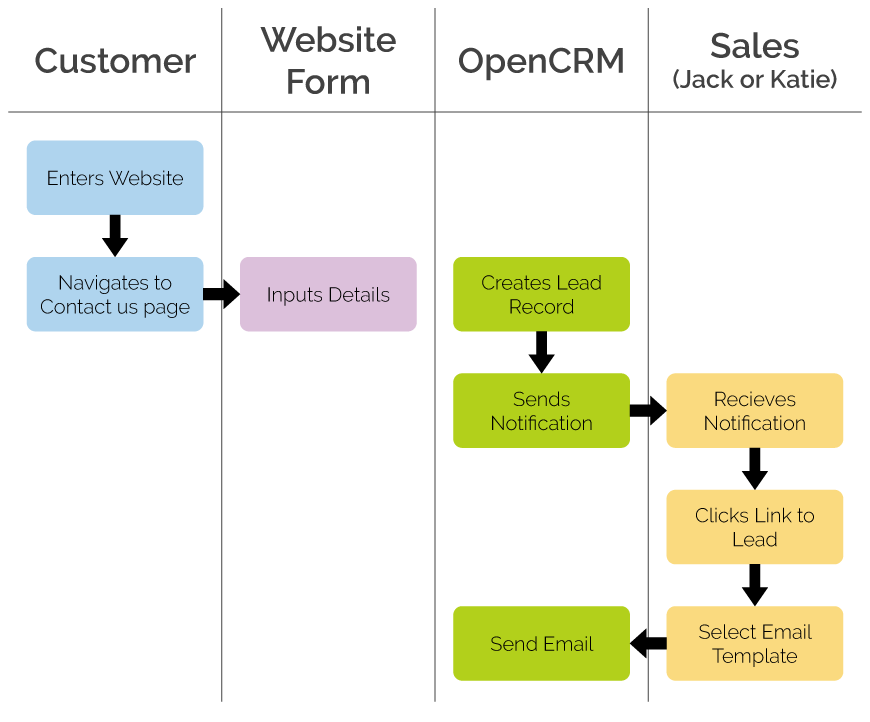 BPM Step 4 – Monitor the Process Performance
Once the process is implemented within your business, it's time to monitor its initial performance.
To do this, set up some KPI's to give you a quantifiable baseline to measure against. How these KPI's look will largely depend on the individual process and the business it sits within. Common examples may measure how long a process takes to complete, or the number of processes completed in a certain timeframe.
It's important to agree how long you want to monitor the process for before reviewing it. Ensure you strike the balance between gathering enough data and not taking decisive action quickly enough.
Case Study – Jack and Katie decide to monitor the performance of their new process for one month. They use OpenCRM Reports to help them keep track of the following:
The number of Leads generated across the entire month
How long it takes them to reply to each Lead once it is created within their OpenCRM system (First Action)
BPM Step 5 – Optimise the Process
The final step in the BPM framework is to optimise the process. Based on the KPI's you measured in Step 4, implement changes to optimise the process even further.
There are a number of ways this optimisation can be done, including system automation. However, it's really important to note that optimising doesn't always have to mean changing the process itself. There are loads of different ways you could optimise by improving external factors around the process, such as upskilling staff members, or updating team structures.
In truth, from here on out steps 4 & 5 are a continuous process of performance monitoring and optimisation. For example, you may decide to review each of your business processes on a quarterly or annual basis to ensure they are performing well and action any optimisations.
Case Study – After one month, Jack and Katie review their OpenCRM Reports. They are happy with how many website enquiries they received but they would like to respond to those enquiries faster.

They decide to implement an OpenCRM Email Plan. Their OpenCRM system will now automatically send the 'Services Introduction' email template when a Lead is created. There's no longer a need for them to take any manual action and the response time is down to a number of seconds!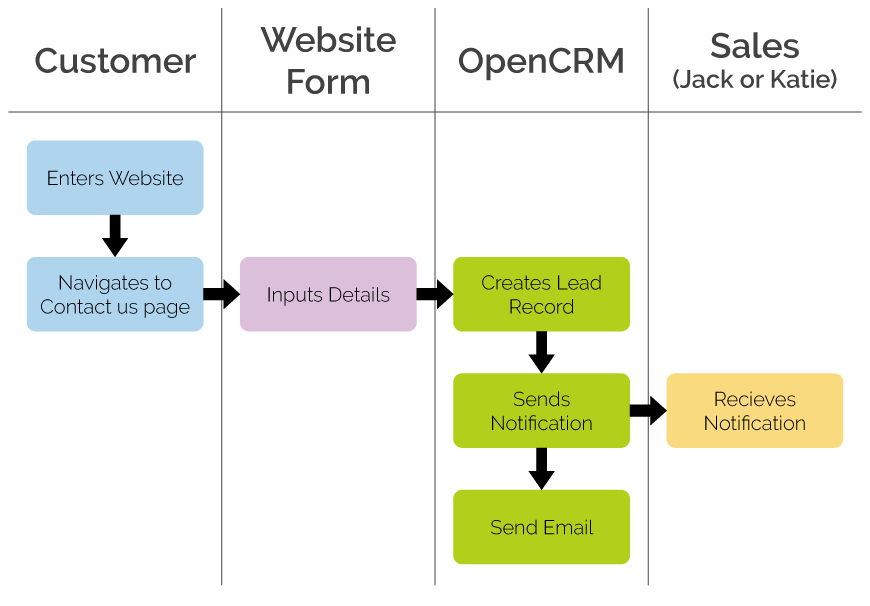 Wrapping Up Business Process Management
That's it for our guide to Business Process Management. Efficient and effective processes are a hallmark of any successful business, and the BPM framework provides a structured approach to ensuring yours are seamless too.
OpenCRM's broad range of modules and powerful automation features are sure to take your business processes to the next level. Reach out to us to see how we can help simplify your day-to-day workflows at just a click of a button!
---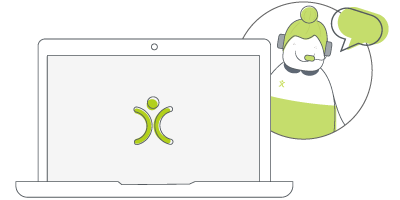 Let us take you on a tour
You've had a look around and are starting to think OpenCRM might be the system for you and your business. Why not chat with one of our team (and ask your burning CRM questions) as they take you on a tour of the system?
find out more
---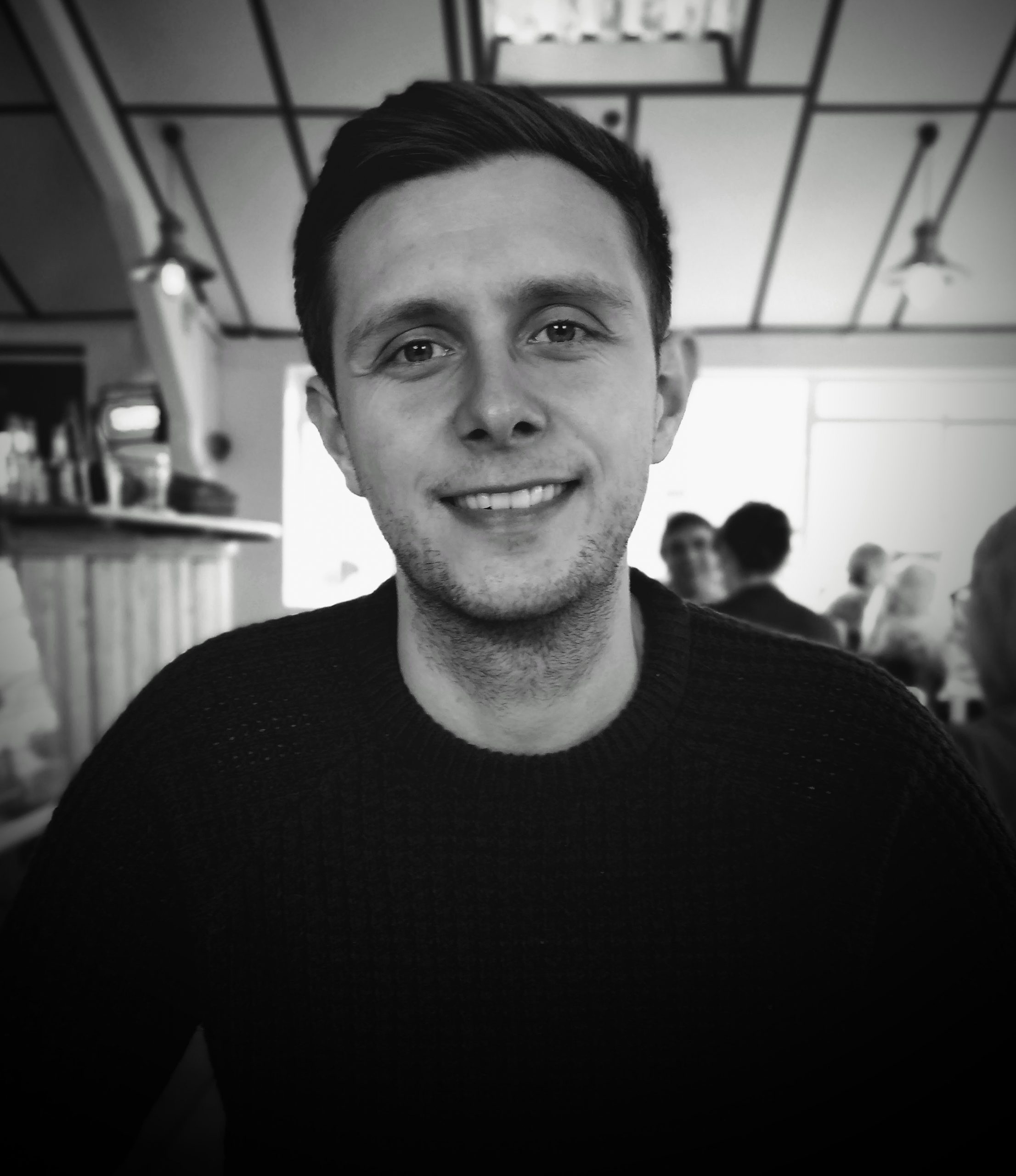 James Elliott is a Project Manager, Writer and Ex-OpenCRM'er from London. When not working to deliver projects, James writes on a variety of business topics as well as delivering online project management training. You can check out James' work on his website or by connecting on LinkedIn.
Before I got my start in the tech industry as part of Apple's UK Mac launch team, I was a professional drummer (notice I didn't say musician). But once I got in, I was hooked and I've been involved in the tech industry, primarily software development, for over 35 years. I founded this company and I now have the enviable title of System Architect (as well as Managing Director) here at OpenCRM.