The Personal and Commercial Benefits of Apprenticeships
5 Mar 2018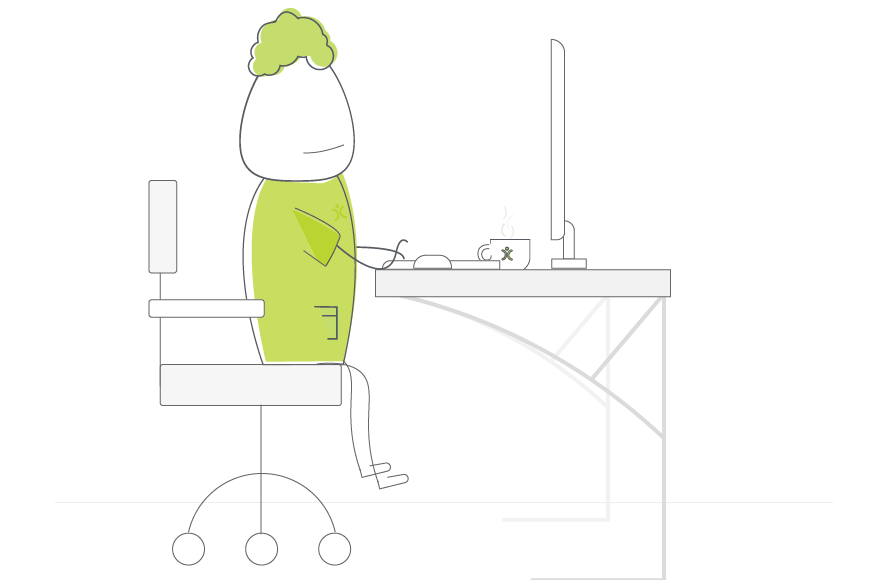 Here at OpenCRM, we are embracing National Apprenticeship week. As an organisation, we strongly believe in the many benefits the workplace gains from taking on apprentices. We have a number of apprentices with us currently and some of our Junior staff members originally came to us as part of the final stage of their apprenticeship route.
And that includes me!
In my working life I have undertaken two separate apprenticeships – one in IT and one in Business Administration so feel I'm very well placed to advocate for the benefits they can bring! Without enrolling in both of my apprenticeships, I wouldn't be equipped with the knowledge that enables me to fulfill my role here at OpenCRM.
So I wanted to share with you, some of the big pluses the Apprenticeship program gave to me…
Learning From Experience
Apprenticeships offer a fantastic opportunity for students to receive tuition from instructors who have both academic and workplace knowledge of their given discipline. In my first apprenticeship I found this very refreshing. Having come directly from a school environment, it was fantastic to have a tutor who could deliver the academic knowledge within an anecdotal, real-life scenario.
With a major emphasis being placed upon Workplace Competency, the knowledge delivered as part of an apprenticeship is often delivered in a friendlier format than straight academia, which I found easier to digest and apply to my evidence and workplace performance.
Early Entry To The Workplace
The learning element of an apprenticeship isn't strictly academic, getting into the workplace to put into practice what you're learning is a huge part. As an apprentice, you will get a jump on your University contemporaries when undertaking your program, helping you to hone softer skills such as communication, diligence and workplace etiquette.
The ability to work as part of your workplace team is crucial as you move into more senior roles and my grounding which came as part of my two apprenticeships was invaluable to me. Looking back now, I am so glad I got the chance to work alongside senior members within my field and get invaluable experience from day one!
Get Qualified
Apprenticeships often form both a workplace NVQ and academic BTEC component. When these two parts come together, the apprenticeship offers nationally recognised qualifications which are equivalent to their A-Level and Honors Degree counterparts.
Within the last 10 years, Degree Apprenticeships have been introduced and grown throughout the UK, offering motivated Apprentices the chance to gain the equivalent of a full Honors Degree (Level 6 on the Qualification and Credit Framework.)
For me, the opportunity to earn equivalent level qualifications in both the IT and business sectors, enabled me to approach new employers with certifiable evidence that I had the knowledge required for the role which I was applying for.
Earn Whilst You Learn
One of the greatest advantages for apprenticeships over university tuition, is that as an apprentice you can earn a wage whilst learning new skills and gaining workplace experience. There is an apprenticeship minimum wage which not only protects the apprentice, but offers a cost-effective employment solution for many businesses throughout the UK.
During both of my apprenticeships, the independence gained from earning my first wage gave me a big boost and allowed me to fund the running of my first car. At the time of my first apprenticeship, many of my friends were accumulating high government loans whilst adapting to lives as students. My apprenticeship provider supported me through areas such as budgeting to ensure I could effectively manage my money.
A Wide Variety of Subjects
Apprenticeships are growing in popularity throughout the UK and as such the portfolio of subjects on offer is growing by the day. Whether you are interested in a career in Sports or Social Care, there will be an Apprenticeship out there for you.
Given the workplace competency an apprenticeship aims to achieve, many programs overlap in key areas making transition between subjects often achievable where required. My IT apprenticeship gave me many transferable skills in communication, management and study skills to enable me to successfully enroll in a higher level Business Administration Apprenticeship further along in my career.
You can tell that I personally think an apprenticeship was the right way for me to start my career. At the same time, I think that apprenticeships have given OpenCRM a great way to recruit and train new team members, while also getting more involved with the local community.