Sales Skills and how CRM can help
4 Jan 2021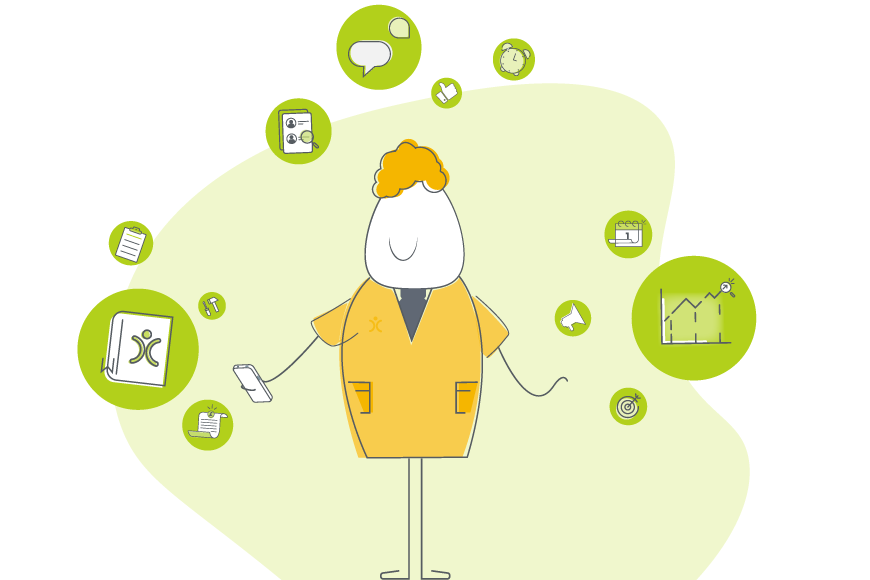 There are some key skills you'll need to have if you want to succeed in sales. This isn't about being able to sell sand at the beach. Sales should be all about getting your product into the hands of people who need it. But if there are 100 sales people trying to do the same…and there are…you need to be able to stand out from the crowd.
In this article, I'd like to talk about the three key skills you need to have in order to be a successful in sales. And how a CRM can help support your efforts in each of these areas.
Soft Skills: Cultivating that sales personality
In order to be successful in sales, there are some "soft" skills you just have to have. It's not that you have to be a certain personality…in fact I think the typical "salesy" personality can be a hindrance in some circumstances.
But people with that "sales" personality have particular traits and talents that give them the edge. (And I don't just mean being able to talk someone's ear off!)
Sales is all about building a rapport and a relationship with your customers. That usually comes down to listening to what they need and asking the right questions. There's a personal skill to cultivate there, but your CRM can go a long way to helping you too.
---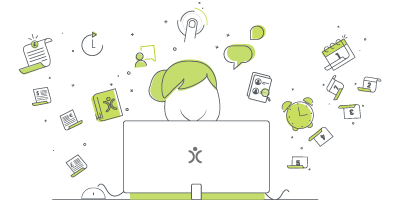 Do we have what it takes?
We don't restrict which features you have access to in OpenCRM based on how many users you have. You get everything right out of the box. Click to find out if we've got the features you need.
find out more
---
Can CRM improve your (sales) personality?
No CRM in the world can make you a better listener. But if you take notes on your calls, keep your Opportunities up-to-date, and send emails from the system, your CRM has essentially become your memory of that customer.
Your CRM system is what you make of it…so adding the relevant information that can support you in sales is essential. I would recommend adding custom fields to hold those requirements essential to your sale.
You may even want to store some of those personal details if you don't have a great memory for the minutiae…like whether they have a pet, who their football team is, and so on.
That means you can ask follow up questions that relate to what they need from you. You'll know all the details about what they are trying to achieve, all in one handy place.
Hard Knowledge: Doing your homework
Succeeding in sales isn't just about schmoozing people, it's about knowing your stuff. As a "sales skill", it is certainly less down to personality and more down to genuine hard graft.
You need to know your product / products inside and out. Afterall, how can you tell a prospect that this product will suit them if you don't know everything it does?
In a similar vein, you need to know your own marketplace. If you don't know what your competitors are up to, you won't be able to stay one step ahead of them! Plus, if your prospects have done their homework, they could be throwing your competitors' jargon at you…and you definitely don't want your customers to seem like they know more about your marketplace than you do.
And finally, you need to know about your customers' and prospects' markets, especially if you specialise in one area.
All of this knowledge helps you prove to your prospects and customers that you know what you're talking about. It also helps you recommend products and services that will fit them best. Both of which are necessary to succeeding in sales.
---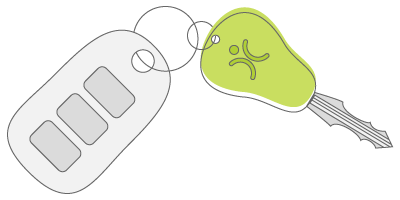 Want to take it for a test ride?
Nothing compares to trying out a piece of kit for yourself. Click to sign up for a free trial and see if OpenCRM has the look and feel (as well as the features and functionality) that you're looking for.
try it out
---
How can CRM help with this homework?
As you can imagine, there are a lot of ways you can use a CRM to support you in this area.
Internal documents and FAQs will help keep you on track with learning about your own products…especially if these are regularly updated by the people "on the ground." Our own developers and testers regularly update both internal and customer facing articles to make sure we all know exactly what Open CRM is capable of.
When it comes to keeping an eye on your competitors, using your CRM as a central repository of this information gives you an easy way to find it. And if your whole team is working together to ensure those Company records are up to date with the latest information and links, that's even better.
If you sell directly to one marketplace, you could have similarly processes in place to stay up to date. But if like us, you sell to a number of different industries, you'll probably hold this information a bit more loosely. In these circumstances, the knowledge you have is more about general business processes rather than specific industry processes.
We tend to share this information in company meetings or group chats, rather than structured data held against Company records or within FAQs.
Work Ethic: It's all about details
And the last key sales skill I want to discuss is the one that always has salespeople rolling their eyes. Those of us who are wed to our CRMs will tell you it's a skill that makes that system essential. Sales people who are a bit more…let's say "freewheeling"…will tell you that it's better to come up with your own way of managing it.
Either way, all salespeople know that they have to pay attention to the details.
Being able to forecast when your sales are likely to land will go a long way to keeping the management team happy. But they also help you plan out the best way to hit your target in a given period.
Managing your time effectively is an absolutely key sales skill. You don't want to have your meetings clash. And you don't want to get to the end of the day without making an important call. It makes you look sloppy and erases any trust your customers or prospects had in you…and your company.
Similarly you need to know when you need to call someone back in future and what you need to talk about on that call. Your colleagues also should know about this so they don't accidentally call before you get a chance…or try calling at the same time. Nightmare!
You also want to make sure you have all the collateral and information to hand to help you close the sale. Whether it's product fact sheets or just a copy of your T&Cs.
---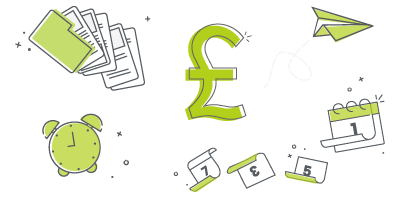 The bottom line
We've got a simple pricing structure: a per user monthly fee that gives you access to the whole of Open CRM. No restrictions and no hidden fees. See? We told you it was simple.
find out more
---
Can you use a CRM for this detail work?
Are you kidding me? Of course you can! It's what they were originally built for!!
CRM systems exist to provide you with the tools you need to close a sale. They have time management tools, pipeline and forecasting tools, and places to keep all that lovely sales collateral. All at the click of a button.
They exist to be the "details" storage system so you the salesperson can focus on building the personal element of the relationship.
If you want to know more about the way a CRM system can help with the details, we have all the information you could ask for: our blogs, website pages, and knowledgebase articles. But if you're done reading, why not give us a call or start a chat?
Before I got my start in the tech industry as part of Apple's UK Mac launch team, I was a professional drummer (notice I didn't say musician). But once I got in, I was hooked and I've been involved in the tech industry, primarily software development, for over 35 years. I founded this company and I now have the enviable title of System Architect (as well as Managing Director) here at OpenCRM.