Singing From The Same Song Sheet – Project Handovers
26 Sep 2017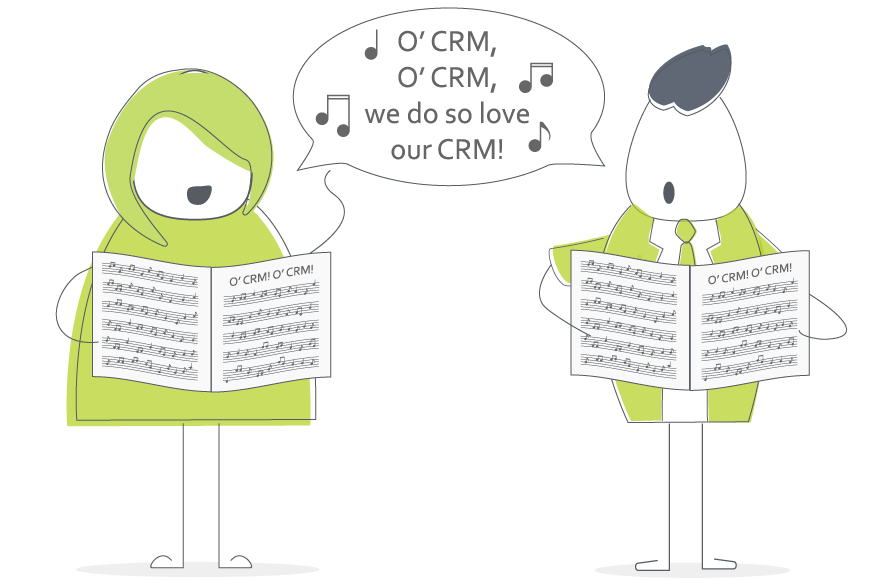 The Overture
So you've signed on the dotted line (or eSign as we like to call it) and you are all ready to go with your brand new CRM system but what next?…… A Project Handover!
The Implementation of your Project is very much a collaborative process and that's exactly how it works.
The Opening Act
Firstly we create a Project for you within our own OpenCRM system and assign that to our Operations Director for scheduling. From there your Account Manager (who you have been speaking with) will have a 'one to one' meeting with your newly appointed Project Manager to discuss the detail of your project: No. of Users, permissions, modules you are or are not going to use, custom field creation, data import, etc.
The Aria
We then need to discuss this with you! We will arrange a conference call for us all and anyone else who may be doing the implementation within your business, it's great to get them involved as early as possible.
This call is split into two definite areas…
The Baritone
To begin with, during the call, there will be a conversation between your Account Manager and Project Manager to recap all of what you have discussed and make sure we have understood your requirements correctly. This is also a great opportunity for you to let us know if anything has changed since your discussions during the sales process or you just see something working slightly differently.
Cadenza
Secondly it is over to you and your Project Manager to discuss the finer detail, who are your Users, what permissions are required, what customisations do we need to make, what do we need from you (Data for example), etc.
The Encore
At the end of the conversation your Project Manager is then in a position to create the Action Plan with responsibilities and timescales, this means we are all singing from the same song sheet.
Even though you are now in the capable hands of your Project Manager your Account Manager will always be there and available for you as your Champion in the background until you are handed back to them when your Project is complete.