The Launch of Version 4.0: Notice anything different?
14 Sep 2018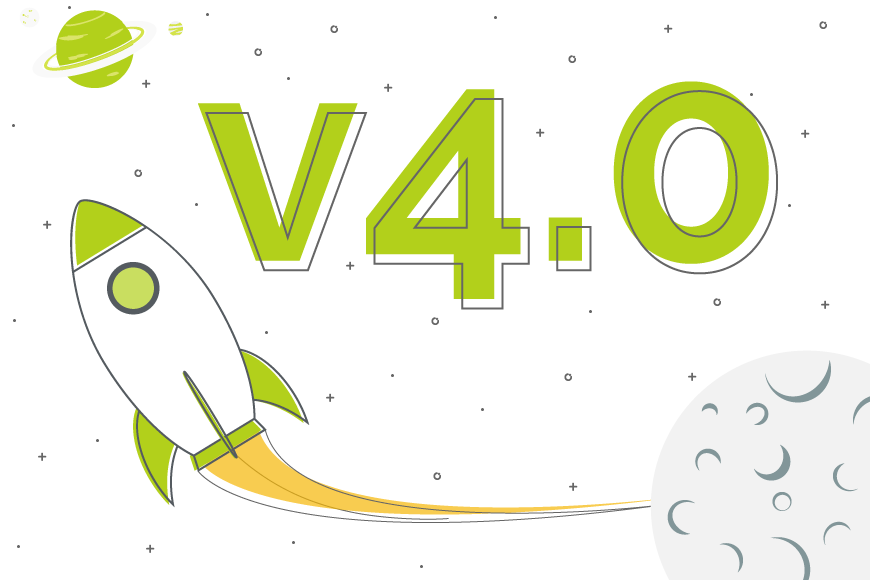 Look out world, OpenCRM's new look is here!
The latest version of OpenCRM goes live today. We will also be starting the process of contacting our existing customers to organise the upgrade to their systems.
As with all our new versions, it is packed with great new features, functionality, and enhancements designed to make the system better, faster, and safer than ever before.
This version is special, though…it is the release of our brand new interface!!
New Interface
This new interface is the result of several years of research, design, and development. We wanted to use this interface as the starting point for a brand new way of interacting with OpenCRM.
New and Improved Sidebar
We have moved the navigation of the system into a sidebar and combined it with our most popular widgets to create the base for a whole new navigation experience.
You can read more about how to use the sidebar in this FAQ.
Calendar Makeover
Recognising that our calendar was in need of a bit of a makeover, we have made a number of changes to the way our users will interact with it, without losing the functionality that makes it such a powerful tool in the system.
To learn more about the changes we have made, check out this article.
Keyboard Shortcuts
In an effort to streamline navigation and improve user experience, we have added two keyboard shortcuts to OpenCRM.
Clicking "ctrl" and "G" will open the Global Search.
Ctrl + K will open a menu which you can use to navigate to any new record or module home screen.
To find out more, have a read through this FAQ.
Customer Portal
We've also made some visual enhancements to our customers portal and added the ability to search even more modules within it.
But wait, there's more!
In addition to a new interface, we've extended our auditing functionality and made it possible to send a single Invoice from multiple Sales Orders.
There are so many great new features and enhancements in this latest version of OpenCRM. The full details of them are available in our Knowledgebase, as well as our Release Notes, which will be sent out to all customers.