Welcome to the World's Largest Tech Experiment?
8 Oct 2020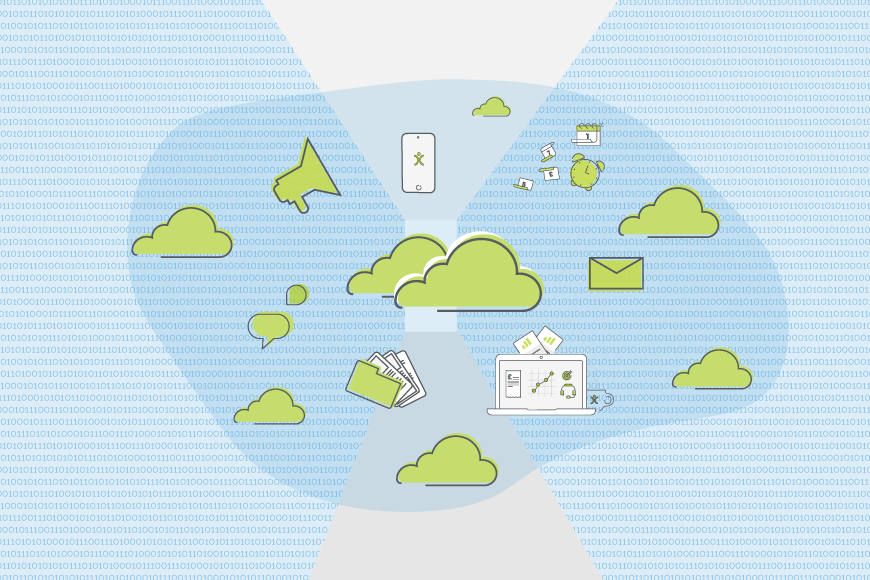 In his newest article for Business Edge, our MD explores how companies had to adopt new technologies in 2020 just to keep in business.
Looked at from this angle, it was the world's largest experiment in technology adoption, probably ever! Thousands of businesses and millions of users had to suddenly change their business practices almost overnight.
It could have been chaos, but many businesses made the transition to remote working without any real trouble. Others struggled. Our MD explores what worked for us here at OpenCRM and what didn't.
This article also appears in the latest issues of Business Intelligence and Business Comment.
As we round the corner towards the end of 2020, I usually like to spend this part of the year reflecting on the previous 12 months and making plans for the next.
…well, there's certainly been a lot to reflect on this year. And many of the plans we're making come with an awful lot of caveats and question marks.
COVID-19 has provided us all with enough emotional and mental strain to last a lifetime. From a business point of view, everyone has run a gauntlet of money worries, staffing concerns, and changing practices.
I started thinking about the steep learning curve and rushed preparations we all faced with shifting to a predominantly remote (and often reduced) workforce. It has been the world's largest experiment in the ability of businesses (and schools and everything) to adopt new technology and swiftly adapt to a changing landscape.
So what have we learned from this experiment? What worked? What didn't? And what do we do with that information?
What worked for us as a team?
As a tech company that offers a cloud based solution, we were already pretty well placed to transition our whole team out of the office. Everything we did was already cloud based, from our phones to our CRM, so no one was reliant on their actual work PC.
Many companies who'd never been interested in using cloud services suddenly found themselves in a race to get signed up, set up, and trained up on them.
That shift from in-office software to cloud services that has been happening over the last decade suddenly ramped up. The market analyst firm Canalys have found that investment in cloud services climbed by 31% in Q2 across the globe!
Some companies were also suddenly faced with a question of the security of how people were accessing all of this business data. People who never heard of or expressed interest in using VPNs (Virtual Private Networks) were scrambling to get set up…and get their team using them reliably.
Similar to our heavy use of cloud technologies, our previous commitment to the security of our infrastructure and general practices gave us a real edge in our transition to remote working.
Any member of our team that had possibly even considered maybe working from home on an occasional basis was already set up. They'd completed our security requirements for BYOD (bring your own device) and now just had to find a corner of their home to set up.
This meant that when the word came to move out of the office and into lockdown, we only had a small group of people who needed to get their computers set up.
And our whole network was already secure, so they could access it without worry.
As a business we were lucky. We had already jumped on the cloud bandwagon and taken the necessary steps to ensure the security of remote access. So when lockdown hit, it was just a matter of changing where we were sitting.
…at least when it came to the tools we needed to do our jobs.
What didn't work for us?
The first thing we found when we went into lockdown was a loss in that old team spirit and comradery. We all missed those incidental chats we had in the kitchen or across our desks. People felt isolated.
We also found that our awareness of what was going on in our own team and in other departments was reduced. Because we didn't hear our sales team on the phone, we didn't always know how busy they were or get familiar with the names of new customers. We didn't hear the training or support calls, so couldn't lend a hand and send over a tip to one of our colleagues.
In short, our ability to support each other suddenly disappeared and we all felt the lack.
Now we already had a service that would allow us to video call, but we'd never really needed it before. Or at least not often.
Like so many companies, though, that changed fast!
A recent article from the Financial Times (dated 19 July), found that a certain video conferencing service that shall remain nameless (let's call it Boom) found that use of their services increased by a factor of 20. That's 20 times more video calls than before anyone had heard of Coronavirus.
We introduced a morning Tea & Toast session before the start of the day. Instead of just chatting or calling to discuss something, we adopted video calls to have these longer conversations.
Now inevitably, those longer "work" conversations often ended with a digression into a more general chit chat. But it would have done that in the office too and I personally think that made a real difference to rebuilding the community feel of our team.
Well…what now?
It's going to be a long time before the world is "back to normal." And there's no way to know what other big changes might be coming our way. You can't always predict these things, but you can help to protect yourself from business changes.
I've always said that spending the time to draw up plans for business continuity is important. But in this instance, our discussions about people working from home due to adverse weather meant that we had already thought about VPNs and video calling.
Taking the time to imagine and plan for possible interruptions to your business is the best way to ensure you're prepared for something you didn't imagine. My mistake was not thinking about how this would affect our emotion wellbeing, because I never saw that kind of interruption lasting more than a day or two.
But you can believe I'm going back to our plans and thinking about it now.