5 Sales Reports your Business Can't Do Without! (and 5 Other Reports for everything else)
25 Apr 2022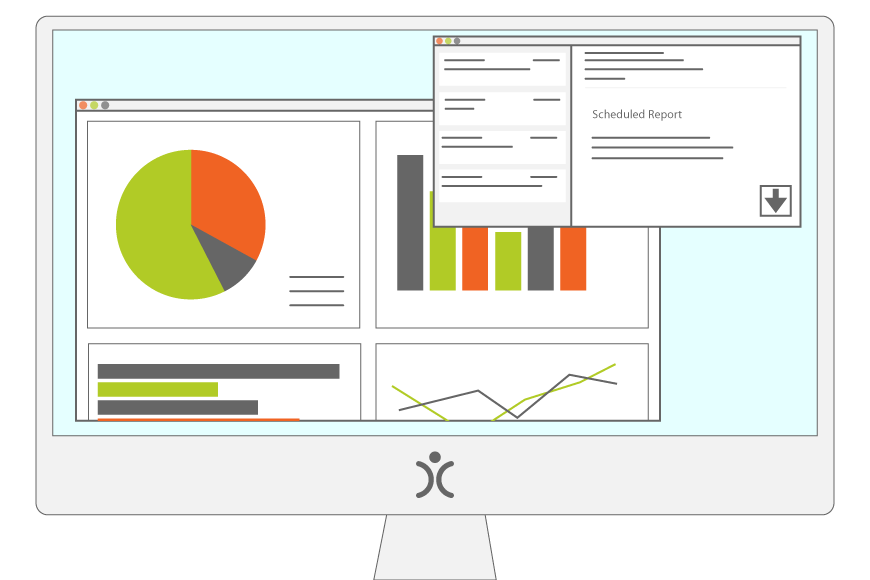 Reports are an essential part of any CRM system. They are a great way to get an overview of the various areas of your business. You might be using reports for performance reviews – how is the company doing? Or you might take a more dynamic approach – grabbing useful sets of data and putting it to work.  
The two approaches are not mutually exclusive. We tend to refer to those "performance" sets of data as Reports, and the dynamic lists are what we call Views. 
In this blog post we'll be diving into the various aspects of outputting reports via your CRM.  
There are three ways you can access Reports in OpenCRM – one requires some manual intervention and the other two take care of themselves: 
Manually run a Report – Navigate over to the Reports module and click to run a Report. This will give you the information needed there and then.  
Pin to the Dashboard – Saving a Report (the whole thing, just the totals, or just a graph) onto your Dashboard means that, with a single click, you can view the Reports you need on regular basis. 
Scheduled Reports – And then of course you can have a Report delivered to your email inbox on a particular day of the week, month, or year.
So now on to the Reports that we think are most important to get that important overview of your sales team, as well as some other ideas for Reporting on the other areas of your business.
What are your sales team up to?
Most people start off their CRM journey by getting their sales team on-board, but how can you be sure it is working? Well, the first step has to be to get an overview of the whole team before drilling down into the individual performances. 
Using Reports mean you can actively track the results of your CRM endeavours.  
Activities: What are your sales people doing with their days?
Are they recording customer/prospect interactions? You've got a CRM so you can have rich history, but you only get that if your team use it.
A simple Report showing the hours they've recorded per day either sitting on your Dashboard or arriving in your inbox every Monday morning will show just that. As well as showing what they are doing and who with, you can sub-divide the reports into calls, meetings and tasks. 
Having mentioned Calls and Meetings – now feels like a good time to mention that OpenCRM offers the ability to sync calendars with Google and Microsoft. Lots of our users find this helpful as it means they don't need to track and manage their activities in separate locations. 
New Leads by Source: What's working?
This one's a bit of a no brainer really. You want to know what Leads are coming in and where they're coming from, so you know if you need to put money into your social media, enquiry forms, advertising, or maybe get the team out to a few expos. 

This is one of those Reports that might sit on your Dashboard that you only look at once or twice a month, or maybe it's something that you analyse every single day. Either way, it's there waiting for you.
Sales Pipeline: A must for every business
This kind of report can be filtered to show individual users or your whole sales team. You need to see which sales are coming up, which ones look like they're going to close before the end of the month, and which ones have already been won. 
In addition to the Pipeline graph on the Opportunities home screen, having an overview of the sales pipeline in an email half way through the month serves as your reminder to check in with the team to see if they'll be achieving their targets this month. 
Overdue Opportunities: Why has this been open so long?


Not all customers are the same, so you can expect a certain degree of fluidity when it comes to closing deals. But you will have a rough idea as to how long you would like Opportunities to be open. Therefore, set a flag to show when they have been longer than that given period. As well as seeing this on-the-fly on the Opportunities home screen, this information forms the basis of a really useful report.  
Having this all within your Dashboard just makes connecting the dots that much easier.
Lost Sales: What went wrong?
Now you might want to go with a "Cold Leads" or "Lost Opportunities" (or both?) depending on where in your sales journey you want to focus, but either of these reports will show you when and where things are going wrong. 
It's not about looking for someone to blame, but you need to know if the number of Leads or the expected Revenue is lower than what is needed to keep your business on track. One useful trick is to add a conditional field that only appears when specific criteria are met. When an Opportunity is Closed Lost, your new "Reason for Lost" field appears. You can then track and work on the reasons why sometimes things don't work out. 
---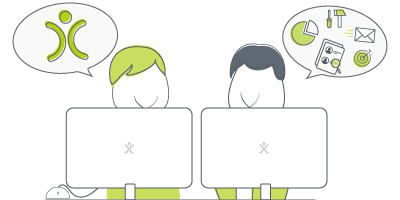 Don't just take our word for it
Click to read how other companies have benefited from using OpenCRM. From out-of-the-box implementations to businesses that needed bespoke development to fit their unique approach - we've seen it all.
find out more
---
What about the rest of the business?
As you well know, sales cannot live in isolation. Your business will depend on the different departments – sales, support, marketing, finance and so on – working in harmony to help achieve your business goals.  
So what other Reports could you use to stay on top of these teams?
Overdue/Approaching SLA Tickets: Don't let them fall through the cracks
Our automated Ticket escalation is a great way to alert your team to Tickets that need their attention. At the same time, the management team need to know about them too. These are the Tickets that might need some attention from someone a bit higher up the chain because they are dangerously close to slipping through the cracks.
Overrun on Projects: Should this be done by now?
Being able to see which of your ongoing Projects are overrunning on either time recorded or missing their target end date gives you a quick way to see any projects that might need your attention.


Based on the results of this report, you may decide – on principle – that you need to allocate more time to future projects. That could in turn mean that you sell more project time, therefore increasing revenue. The beauty of such reports is that they present factual information to you, thereby permitting you to make educated decisions regarding your business. 
Campaign Results: Who's clicking now?
The Campaigns module is a great feature we like to tell you about. Campaigns is a way of grouping together your marketing activities under one roof. You might run a dedicated piece of software such as MailChimp to manage your email campaigns, or you might use the in-built campaign module instead. But as with other areas of the system, you will want to run reports to track your outcomes. How many people have read your emails, and who has clicked on any of the links.  
Keeping an eye on marketing ROI isn't always easy, but with OpenCRM you've got the graph in front of you every day, showing you Campaign budgets and linked Invoice totals.
---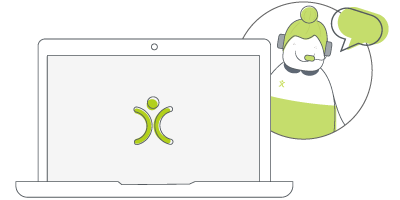 Let us take you on a tour
You've had a look around and are starting to think OpenCRM might be the system for you and your business. Why not chat with one of our team (and ask your burning CRM questions) as they take you on a tour of the system?
find out more
---
Overdue Invoices: Why haven't they paid up?
Think of it, every Monday morning you could have a Report sent to your accounts team showing them exactly which Invoices are overdue and by how much. They can then chase them and keep your cashflow on track.
If you see this as a total on your Dashboard, that lets you know when these chasing calls just aren't working and someone else needs to step in to get an Invoice paid.


Holiday Report: Not just to give you ideas for your next trip
Who is going to be away next week? Next month? Have a holiday report sent to you every Thursday, that shows you who is away over the next 14 days. Not only will you know how much resource your various departments have coming up, you will have enough warning to divert other people if you know a team is going to be short handed.
Having Reports emailed to you on a given day of the week (or month) or always sat on your Dashboard are great ways to give you an overview of a department or the business as a whole. Once you see the bigger picture, you'll be able to see areas that need your attention or maybe even intervention.
At the same time, you'll be able to see where to praise and encourage your team.
Let's hear it for Views
At the start of the blog post, I mentioned Views, which go hand-in-hand with Reports. If Reports provide the information you need to discuss performance, then Views provide the backbone of your day-to-day work life. Whether you are looking at your To Do List, Leads, Opportunities or Clients, you see that data in some kind of order. Your To Do list probably has the jobs to do today at the top. When you go to your client list – what do you want to see at the top of the list? Your newest clients, or your most valuable, or something entirely different.
You can configure Views in the same way as you build reports. It will contain a specific set of records, certain fields, presented in a particular order. Get your Views right and you will be saving a lot of time on productivity, as well as ensuring things don't slip through the net. 
Start as you mean to go on
A logical extension to this is to decide which View should be your landing page. For a lot of people this will be their Calendar, but other users might prefer to see a list of their live Projects or open Tickets when they first log in. You can easily set a default Home Page. This saves time and effort as the system will natively drive you to the start of your daily journey. 
Reporting on the various modules in OpenCRM is easy once you know how and they are a great way to keep your business on track.