CRM and Efficiency: Our 5 Time Saving Tips 
25 Feb 2019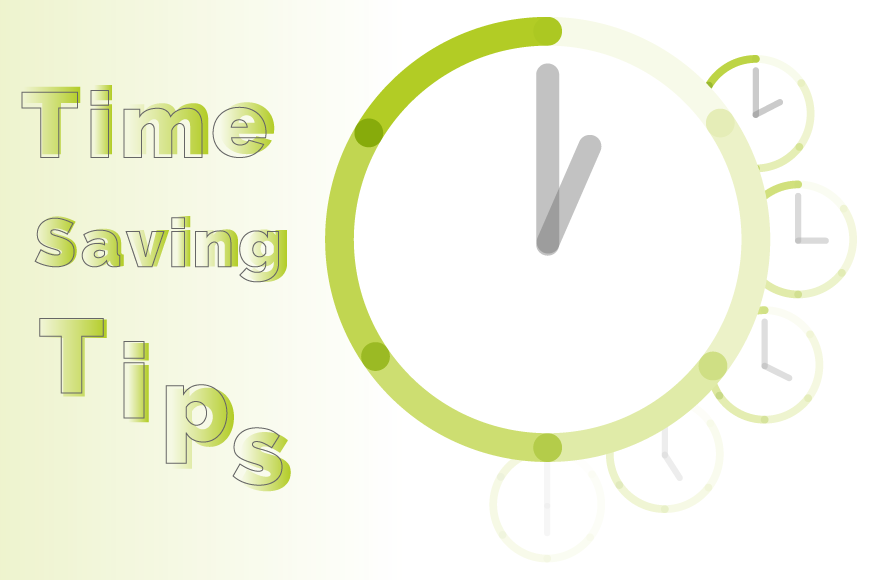 Here's a sales pitch for you: CRM systems are great for making your business more efficient. Your data will be centralised and your processes will flow more smoothly; everything will just be better organised.
But how does that actually work? Down on the ground, with the day-to-day tasks of your team.
How can a CRM system make your business more efficient in real, solid terms?
Because every business is different, this can be a tricky question to answer. But we've had a go at button together 5 concrete tips on how you can use a CRM to improve efficiency.
And if you want to take these tips with you, there's an infograph at the bottom of this article!
Tip #1: More Haste, Less Speed
Sometimes when you're working on a particular task or job, you've got a million other things clammering for your attention and you just need to get through it quickly.
But if you speed up too much, you make mistakes. This is where my colleague's phrase of "less speed, more haste" always pops into my head.
What he means by that is, although he needs to complete the task quickly, he doesn't want to sacrifice the quality of the work.
Customising your CRM to meet the needs of your team, by changing or creating fields, altering layouts, etc., you can make it easier (and quicker) for them to find the information they really need.
Speeding them up, without increasing the number of mistakes.
Tip #2: Make it easier to follow up (or FUP)
So rarely in our busy, complicated jobs is a task fully, completely finished. There are usually people to call, emails to send, or future reviews to complete. A CRM makes it easy to schedule reminders for these tasks, but that's not really the whole story.
When it comes time to make that call, send that email, or review the work in a year's time, you don't want your team (or yourself!) to have to go hunting around to find the details of what was done.
---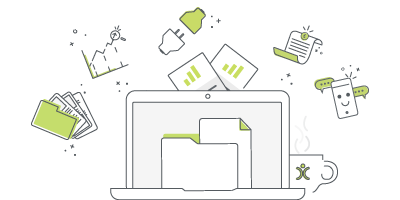 The salesforce alternative?
There are a lot of a CRM providers out there and it can be difficult to know how one compares to another. Click to find out more about how we stack up against the competition.
find out more
---
This is why most CRM systems will have easy ways to create Follow Up (shortened to FUP in OpenCRM) Activities.
These new reminders are built directly off the back of the original Activity, copying the notes so you have everything at your fingertips.
Tip #3: Never forget recurring tasks
There are things you have to do every week, month, year, or maybe even day. These are those repetitive tasks that just have to get done…and are so easy to forget.
By storing this information in your CRM, you bring it to your attention…but you've still got to create the Activity.
Aha, but, I've got a trick up my sleeve!
OpenCRM lets you easily create recurring Activities with just a few clicks, making sure those tasks always end up on your to do list, always get done, and keep everything ticking over just like it's supposed to.
Tip #4 Many hands make light work
When there is a big task to do or a meeting to attend, you want all hands on desk. But then you've got to round everyone up, remind them of what they're supposed to do, where they're supposed to be, and when…it's exhausting.
And time consuming.
Being able to add multiple users to Activities, Projects, really just about any record you need, means that you keep the right people's attention focused on what they're supposed to be doing.
Or at least they've got no excuse not to know…because it's right there on their project list.
---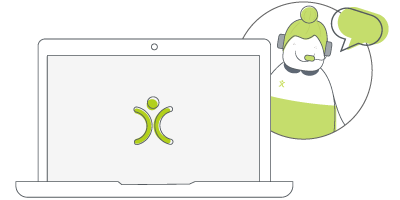 Let us take you on a tour
You've had a look around and are starting to think OpenCRM might be the system for you and your business. Why not chat with one of our team (and ask your burning CRM questions) as they take you on a tour of the system?
find out more
---
I know it sounds like a nothing feature, something so obvious it rarely gets a mention on those initial enquiry phone calls, but these are the kinds of features that will make you more efficient and save your business wasted time.
Tip #5 Automation is the future
This is the kind of feature most people think about when they are looking to a CRM system to improve their efficiency: workflow and its cousins action and email plans.  
That's right, automated actions, changes, updates, and reminders that only happen at the right time on the right record. Triggering a Activities to be created or schedule a series of emails to go out.
Everything taken care of behind the scenes without your team having to get involved.
And that's great, workflow tools are fantastic ways to improve your efficiency, but don't forget that they are only one part of a much larger picture.
A CRM system can, undoubtedly, make you more efficient. It can help you streamline your team's access to information, help them give a FUP, manage to do lists, keep everyone on the same page, and automate those things that need automating.
I hope this has helped. If it has, why not share the below infographic with your team and get everyone on board with using your CRM to improve efficiency.

Although I originally hail from northern California, as soon as I arrived in Yorkshire I knew it was the place for me! At OpenCRM, I started out in the Business Development team, and then moved into compliance and Q&A because I love telling people what to do…ok, that's not the real reason, but it makes for a good bio one-liner. When I'm not in the office, you can usually find me tramping through the dales, crafting, gardening, or with my nose in a book.