Direct Marketing With Mail Merge
4 Apr 2017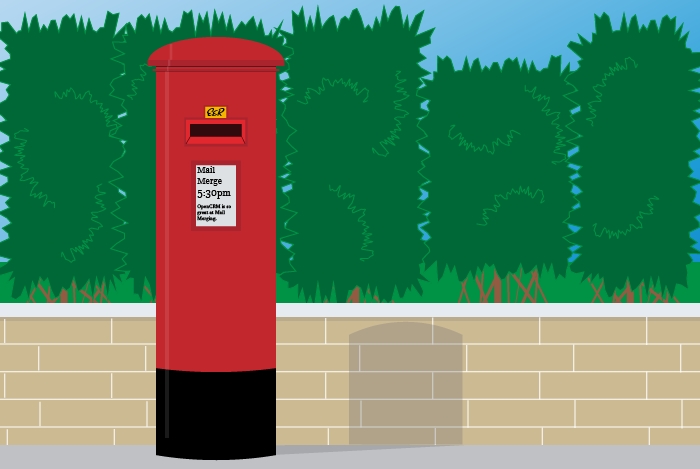 OpenCRM is designed to cater for a wide range of business challenges. Different clients tend to use the system for as diverse a range of problem solving as you could imagine – some will use the out-of-the-box system for general contact management whereas others like to focus on a specific function and carry out extensive custom work, designing this to meet their exact requirements.
Working in the Projects team, I get to help these customers in reaching their goals for their own OpenCRM. A couple of projects I have worked on recently have made extensive use of the Mail Merge functionality so I thought this would be a part of the system worth highlighting in a blog post.
Mail Merge gives you the ability to create Word documents from records within your OpenCRM system. Just like generating PDFs or sending emails, you have can merge data held within fields into the document. This might be as simple as merging a contact's name and address to form the header and greeting of a letter you want to print out and send, or as sophisticated as merging product, pricing and client details into a well-designed proposal to send from a Quote. Another example would be to merge a student name and grade onto an attractively designed certificate. There is also a function included which enables you to email the document to the relevant person.
I have to admit, it wasn't hard for me to come up with these examples as they are all real-life scenarios that I have helped clients to set up fairly recently. There is another benefit to Mail Merge – you are able to merge multiple records at once. So if, for example, you have a custom view set up on the Contacts module to list all new clients to send a welcome letter to, you can select the whole list and clicking Mail Merge will create documents for all those clients in one go.
Each businesses and industry is subject to their own regulations and standards – whilst many industries will happily recognize electronic documentation, there are other scenarios where paper is still king, and on those occasions, Mail Merge is designed to be your friend.
My role is to build our Customer Success team and I work with our clients and prospects helping them get the most from their subscription – it is a fun challenging role as no two days are the same. When not in the office I'll be either making a noise on my guitar or getting my trainers on for a run out in the Yorkshire Dales, North York Moors or the Lake District.