Email Integration With OpenCRM
6 Apr 2020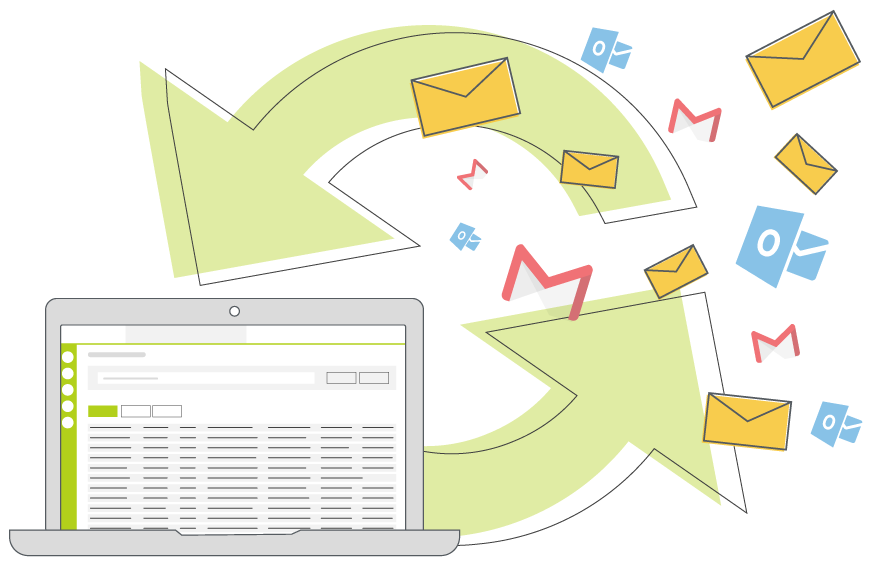 Today I'm going to talk about email integration with CRM. You might think of your CRM system as the place where you manage your client data. But that suggests that everything needs to be done by you, which is not strictly the case. In this blog post we'll be exploring integrating your emails with your CRM solution. This opens a doorway to automating the capture of client data within your system.
You need a certain level of control to determine what data enters into your system, and how it is managed.
Dealing with Permissions
This can be managed on various levels. Firstly, looking at who is accessing the system, and what permissions they need. This can be done on various levels. Decide, at profile level, which entities each user should have access to. You can then figure out whether they should be able to view, create, edit or delete data. You might want to set certain key pieces of information to be read-only for the majority of your users. Sharing that information safe in the knowledge that only you can set it up, for example.
The Source of the Matter
Secondly, you need to decide which data should be input, and where it comes from. Management of the information coming in is extremely important. Inputting data is straightforward. Your CRM is a collaborative platform and your team is constantly keeping records up to date. Adding Activities, updating Opportunities and so on, keeping everything ticking over. You may be using various other integrations to create or update data for you. Perhaps you use a tool such as Jotforms to automate the creation of new Leads. Maybe you have your customer portal enabled, so your clients can raise tickets in your system themselves.
For today's blog post we'll be looking at the options available for integrating your emails with OpenCRM. There are various steps to consider here and we'll be exploring them all. From simple outbound messaging, to working out the best ways of marrying your inbound mails with your CRM.
---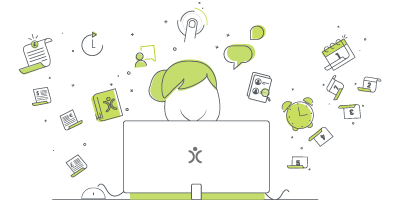 Do we have what it takes?
We don't restrict which features you have access to in OpenCRM based on how many users you have. You get everything right out of the box. Click to find out if we've got the features you need.
find out more
---
Integrating Your Emails – Outbound
This is very straightforward. All you need is a record in your system with a name and an email address, and away you go. From that record, click the "Email" button and start typing! Actually, ignore the bit about typing. It is much simpler to build email templates for those messages you're sending out time and time again. Rather than typing a thank you for placing your order message each time, you could have a well-worded mail. By including a PDF document containing the key details of the order, you have a well-rounded solution. By including merge variables in your emails, your generic template will automatically be personalised. Simple and effective.
How can CRM send Emails on my behalf?
This is an interesting point. After all, you wouldn't want just any old piece of software to claim to be you and start sending emails on your behalf. Fortunately for us all, there are security measures in place so you can control that, by authorising an app to send emails on your behalf. This is achieved using an SPF record, and it tells spam filters that this is a legitimate piece of correspondence. All you need to do is add this SPF record to your domain, and away you go.
Used in combination with personalised email templates as described above, you can securely send emails with your branding, direct from your CRM, and from the relevant record. That means you don't go to a contact record, click email, and then go digging for the relevant document that you want to attach. If you want to email a client about a Quote, you just go to the Quote itself and click on the email function embedded within that module.
Inbound Emails
Simply sending the outbound emails from your system is a bit like listening in to your colleague on the phone to a client – you only get half the conversation. By capturing inbound emails into your system, all of a sudden you can easily see the full picture. I'm going to help you consider the different options available.
Inbound – the Manual Way
This is also known as a time-honoured tradition of "copy and paste" (thank you to the late Larry Tesler who pioneered this). If you have the body of an email that you want to add to your system, simply open an Activity linked to the Contact record of the relevant person, drop the text in there and Save. It's not necessarily pretty, but it gets the job done. Outlook users have the chance to make things a bit more intuitive…
Inbound – using Outlook Email Integration
You may have plausible reasons for not wanting to fully automate your email integration, so this is the next best thing. OpenCRM offers a tool called the Outlook Add-In. This gives you the ability to review an email, decide if you want to push it to OpenCRM and if so, clicking the Add-In enables you to select the records to link the email to. Based on the Sender, it will already know which Contact to link the mail to, but the Add-In also offers options to link the email to further records, such as Projects or Opportunities. As an aside, the Add-In is not limited to emails, but can also be used to sync calendar entries and contacts between Outlook and OpenCRM.
Inbound Email Integration – Fully Automated
With OpenCRM, we offer a full email integration package using a tool called Pop2OpenCRM. In terms of giving you that 360 degrees view of the customer in your CRM, this is the real deal. Whether you are using Gmail, or Outlook or any other email client, this will import any emails you send or receive and push it to the relevant lead, company and contact record in OpenCRM. The Status will show you whether the email has been sent or received to offer a quick visual guide as to what is going on.
Joining the Dots
Where Pop2OpenCRM comes into its own, is how it can add and link emails to multiple entities. To give you a very real scenario: Right at the beginning of a Project, once you have nailed a plan together with your client, you email them a PDF of that Project plan. If you send your email from the Project record itself, when the client responds, their email will get automatically attached to the Project. Within the email tab of the Project, you then have a complete audit trail of in and outbound communications regarding the job you're working on.
---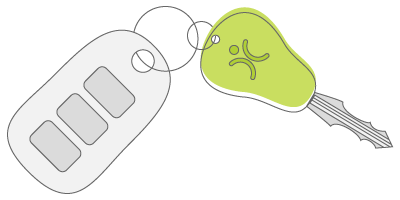 Want to take it for a test ride?
Nothing compares to trying out a piece of kit for yourself. Click to sign up for a free trial and see if OpenCRM has the look and feel (as well as the features and functionality) that you're looking for.
try it out
---
Data Segmentation made Easy
Where this gets really important is when you are juggling a lot of balls with a particular client. Imagine you are dealing with a corporate client, and you have multiple Opportunities on the boil with them. Different salespeople at your end dealing with various branches at the client end. If all the correspondence just sat in a giant pile of emails, it would be a nightmare to keep track of. But with Pop2OpenCRM, you get the relevant email thread linked to their own Opportunity. Sounds great!
The Exception to the Rule
I can imagine there will be scenarios where you don't want certain emails to be pushed into your CRM. A standard example is from people that aren't set up as contacts in your system. You don't want that birthday card email that your aunt sent you landing in the CRM and you certainly don't need spam emails clogging up your system. By specifying that the system should only import relevant records, you're starting to cut out the noise.
You might also receive other sensitive emails – for example from your bank manager. These mails should not be imported, even though the sender is a contact in your system. You can set up exclusion rules, to determine which emails are imported. This could be anything from certain words in the subject line, or a specific person, or indeed a user at your end.
Help Yourself
Another function we offer with Pop2OpenCRM is automating the creation of Helpdesk tickets. All your clients need to do is drop an email to your dedicated support email address, and that will create a brand new Ticket in your system. As well as that initial action, options are available to automate various emails you send in response. A "ticket open" acknowledgement, an email for when you add a comment, and another for when you close the ticket. As well as these there are also emails you can set to be triggered by urgent and out-of-hours requests. These emails all use formatted templates, meaning that the tone and branding of your customer correspondence remains in line with your general business tone.
Have It Your Way
As you can see, there are various models available to help meet your email integration needs. From simple to sophisticated, with various options in between. Have a think about how you want your CRM to interact with your email communication, and get your system configured accordingly.