January 2022
25 Jan 2022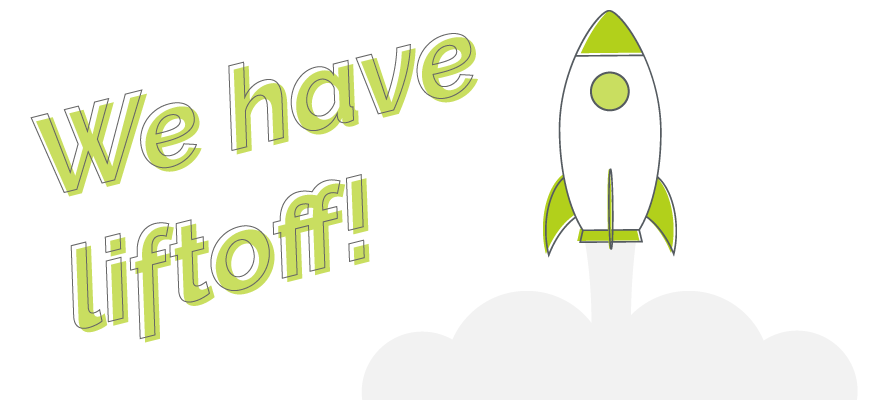 In Summer 2021 we delivered a couple of significant enhancements for you (UI improvements, adding an actual signature to eSign to name just two of them). There's been no slowdown this Autumn and the development team here at OpenCRM has been hard at work delivering a range of new goodies to the system. As usual this is a combination of items on our long-term roadmap, as well as some end-user-driven requests.
We always listen to what you suggest, so if you have any ideas yourself, why not head over to our ideas board and add your contributions to the list.
Starting the list are a couple of new tricks designed to help your Support Team
Helpdesk Enhancements
Helpdesk – view attachments and emails easily
When you are in the Edit screen of a Helpdesk Ticket, you now have an easy way of viewing any attachments and emails linked to the ticket. You can also filter the list to display any attachments received today/ this week, as well as being able to download the attachments directly.
From the new Email tab, you can now reply or reply-all directly to emails linked to the ticket from the list on the edit screen, whilst keeping the original email thread intact.
Helpdesk – linking with third party systems
Do you use OpenCRM to manage your Helpdesk? And do you occasionally need to raise tickets with third party suppliers on behalf of your customers? This enhancement ties all of that correspondence back to one Ticket in OpenCRM, meaning you only need to look in once place to find the full history of that case.
Contracts – Opportunity Subtabs
A simple enhancement really. We have added a Contracts subtab onto the Opportunities screen, and vice versa. This gives you an easy way of linking Contracts and Opportunities together.
Sales Orders Created Automatically
We already have a feature that enables you to to automatically generate Invoices from recurring Sales Orders – we have extended that feature to give you the option to create new Sales Orders instead of Invoices if you prefer. In addition, you now have the option to disable the auto-generation of the associated PDF and email that gets sent to the client. That puts the management of these Orders firmly in your hands.
Communications
Data stored in your system serves two main audiences. Of course primarily it is there to help your Users make the best use of their working day. But there are various ways in which the data can be used in your customer and prospect communications. We have made a significant number of upgrades to the various means of helping you keep in touch with your various audiences.
BulkSMS added as supported provider
Did you know that you could send SMS messages to Leads, Companies and Contacts from OpenCRM? If you didn't know, you should! We now integrate with a couple of different SMS service providers out of the box. Once you've decided on the provider we can manage the set-up for you and you can take advantage of this great feature.
Bulk create PDFs for Attendees on an Event
A lot of our clients use OpenCRM to manage training courses. One feature they love is the ability to mail merge documents such as certificates for the attendees. We have extended this feature to give you the ability to bulk output to PDF from the Event attendees tab, giving you an easy way of generating multiple documents.
Our PDF features normally come hand-in-hand with the ability to email them directly – with this new enhancement you can select whether to email those documents to all the attendees, or to a designated person.
Have a read of this article to understand how to better manage your Event PDFs.
Borderless PDFs
You're probably used to reading documents – brochures, letters and so on, with borders left and right, top and bottom. However other documents such as sales brochures are often styled using images that go right to the edges of the page. In order to facilitate this we have added the ability to generate PDFs without borders using OpenCRM. This FAQ talks you through the various PDF config options available.
Email – DKIM
A few of you have been asking us about this one so hopefully this will put a smile on your face.
DKIM is an email authentication method that is used to detect spoofed or fake emails. It is a similar technology to SPF in that is tells the recipient that your email is legitimate. We have added an interface that enables you to generate DKIM keys which can then be inserted into DNS settings.
When sending an email, if OpenCRM finds a DKIM record set up for the domain, it will use that to sign the email, which will help improve your email deliverability.
Email – Improved error logging
An email can fail to send for a number of reasons. We have implemented some additional background checks to help identify the causes.
This is particularly relevant when it comes to bulk emailing, when you are scheduling the emails to send at a later time and are therefore not actively monitoring the send as it occurs.
Email – As the customer sees it
All scheduled and background sent emails (apart from bulk emails) will now save a merged copy of the email sent (email plans, scheduled emails, auto emails etc). Email plan emails will automatically default to save merged emails, unless for a campaign or event as these are probably bulk mails.
MailChimp API enhancements
Traditionally our sync with MailChimp pushed some basic information from OpenCRM across to the people in an Audience in MailChimp. We recently added the ability to map additional fields, as well as a couple of other enhanncements. These include syncing Tags from OpenCRM to MailChimp, and also being able to sync date fields across. If records in OpenCRM are updated, and they are linked to a MailChimp campaign, their details will also be updated in MailChimp. We have also added an endpoint to our API to enable records to be added to a Campaign via the API.
And that's it for this time. Keep your eyes peeled for our next update and, as always, if you have any suggestions for new features, we'd love to hear from you.
My role is to build our Customer Success team and I work with our clients and prospects helping them get the most from their subscription – it is a fun challenging role as no two days are the same. When not in the office I'll be either making a noise on my guitar or getting my trainers on for a run out in the Yorkshire Dales, North York Moors or the Lake District.