Reactive vs Proactive: How are you helping your customer?  
3 Sep 2019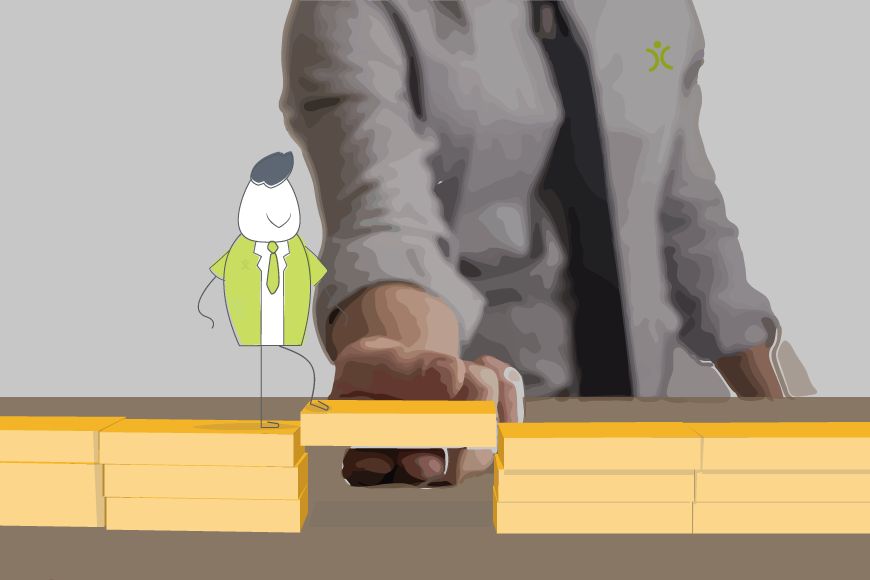 Would you rather sit back and wait for your customers to get in touch with you? OR do you want to reach out and engage with them proactively.
Both approaches are useful. In fact, most businesses will use both methods to provide customer support. The right method all comes down to the current status of your relationship with them, what needs to be discussed, and what you are trying to achieve?
Our MD, in his latest article for Business Direction, explores the similarities and differences in these approaches. And how you can use them to build a strong customer relationship.
This article has also been published in the latest issues of Business Comment, Business Intelligence, and Business Edge.
---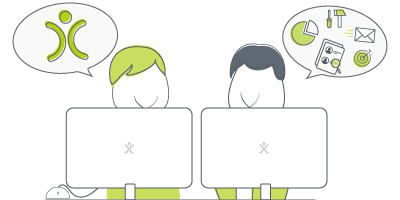 Don't just take our word for it
Click to read how other companies have benefited from using OpenCRM. From out-of-the-box implementations to businesses that needed bespoke development to fit their unique approach—we've seen it all.
find out more
---
If you ask me, there are two distinct ways you can be of service to your customers: provide customer support and work to achieve customer success. 
You certainly need both that's for sure. And a lot of businesses are doing a pretty good job at customer support, but what about their customer success?
From my experience a lot of companies don't focus on this crucial area and often don't understand the term and certainly not the difference!
It's really easy to see Customer Support and Customer Success as separate parts of your process, nothing could be further from the truth.
Let's start by defining what we mean by these terms.
Support is Reactive; Success is Proactive
Customer Support. This is the reactive response to a request and generally has a start and end point.
For example, they ask a question about the best way to use your product. You answer their specific question, maybe providing a few extra examples or tips. And then the interaction is done. You both go your separate ways.
Customer Success. This is far more proactive and involves reaching out to build relationships. The process often does not have a specific end point, what you are more likely to have is a milestone along the way.
Going back to the example of a customer asking about product use. Instead of ending your interaction with a few tips, you recognise that this is only the first milestone achieved. You will plan on getting in touch in a few weeks or months to see how they got on, maybe send through information on more advanced techniques down the line.
In another few months, you'll probably get back in touch with a new product or use case to make sure they are getting the best value from your business. You will use these touchpoints and milestones to build the relationship.
A Minor Difference
They both have similar goals in helping the customer with their interactions with your company, product, or service. The big difference is that Customer Success focuses on the long-term relationship building.
You still might 'solve a problem' (i.e. provide support) as part of your success strategy but you're playing the long game and this solution is just a milestone to the greater achievement of genuine customer satisfaction.
Don't get me wrong, both are crucial and I think Customer Success relies on a good foundation of Customer Support. But what companies need to recognise is that they need to bring the two even more in line, working closer together than ever before.
We live in a world where Customer Satisfaction and Experience is overtaking price and functionality as a key driver to business acquisition and retention. So you can see how keeping your existing customer on board (as well as acquiring new clients who have become dissatisfied with their current provider) is not only necessary for continued growth but makes for a much more powerful differentiator.
Managing engagement
What can you do to increase customer success without being overbearing or an irritation to your customers?
In my opinion there are two questions: where do you put your focus? And what practical things need to be in place to achieve this?
The key take away is that you need to focus on your customers' wants and needs, rather than just what's good for you and your business. As your Customer Success strategy develops, your customers' wants and needs will go hand in hand with your business goals.
Additionally, there are two practical things your business needs to offer world class customer success regardless of the size of your business: (1) up to date and accurate data and (2) the technology to allow the outreach in the most appropriate way.
Put simply, having the data to allow you to segment your audience and make any communication meaningful and appropriate is super important. Similarly, having the technology to allow you to segment this data and then reach out with an appropriate message makes the whole process worthwhile for both parties.
What we do
Looking at my own business, we have found that there are two key elements that really make up the foundation of what our customers are looking for in their relationship with us.
First, if we get the onboarding right. If people learn how to use the system, feel confident with it early on, the conversations down the road become much more productive. This is because they are focusing on what the system can do for them, rather than how they can use it.
The second thing we must get right is to offer a high level of accessibility to the team here in the office. That doesn't just mean support, but also for consultative advice. They want us to react in a quick and reasonable way.
These two elements always keep our customer engaged and help illustrate that we care about how they are using the system.