What is Customer Relationship Management?
22 Feb 2021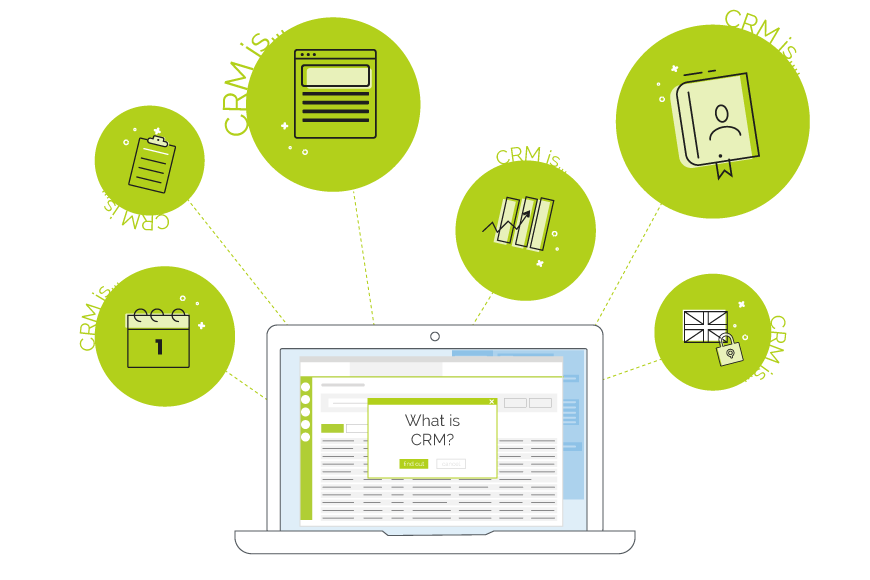 Customer Relationship Management (or CRM) is a type of business management software that will help keep your focus on your prospective and current customers. This is both in terms of your past business and communication. As well as managing your current, ongoing relationship with them. But do bear in mind, that is a very basic description.
CRM can mean many different things in terms of how a Customer Relationship Management system is utilized.
To some, it's a sales tool. For others, it's a customer care database. To another team within the business, it's a daily task planner. A diary. An email client! As you can see, Customer Relationship Management Software is a whole lot more than just keeping your customer relationships healthy. But put very simply, this is what CRM stands for and can really help you to achieve!
What can Customer Relationship Management software do for you?
We can really only speak of what OpenCRM does. It follows from my above description that any good CRM system should basically do whatever you need it to do. Our system will keep a record of your current and potential customers. It will keep track of all of their past communication, business opportunities, sales transactions, projects, support tickets, and marketing.
In the past, Customer Relationship Management solutions might have been seen as a tool for the sales team to use. But those days are long gone! As was mentioned in this article. A good CRM system is a multi-tool. One team might use your CRM system to provide financial services to your customers (sales orders, invoicing, purchase orders). Another might use the system for Customer Support. If your CRM system isn't providing an overarching business multi-tool, its time to dig deeper into the market place! Find a solution that will reach out into all corners of your business and save time, effort and money!
---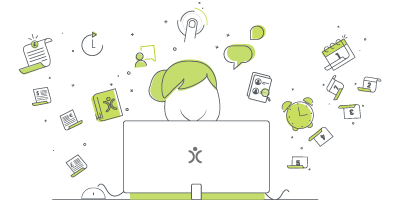 Do we have what it takes?
We don't restrict which features you have access to in OpenCRM based on how many users you have. You get everything right out of the box. Click to find out if we've got the features you need.
find out more
---
Customisation reduces implementation problems!
One of the huge advantages of OpenCRM in particular is its simple ability to easily tailor your system. This might be adding or removing fields, getting rid of bits that don't relate to your business. Renaming fields and modules to more accurately reflect your own company's terminology. Making areas of the system accessible (or not) to specific teams…and so much more! OpenCRM has so many customization options it would be difficult to outline them all here. If you wish to learn more, we have this article you might want to check out.
And why is customization important? A CRM system should be a perfect reflection of your business processes. Getting rid of those implementation headaches is easy once your system works for you and not the other way around!
But do I really need it?
Well, that's not really something we can answer. Only you can decide whether or not a CRM system would benefit your business. But as we provide an award-winning CRM solution with outstanding customer support, our answer is of course going to be 'Sure, we think you would only benefit from having OpenCRM in your life'. A lot of bloggers and salespeople will tell you that if you ever misplace files or forget to return someone's call, then it's a sure sign you need a CRM software package in your life.
All we'll say is that our own customers come to us with a whole range of business needs and wants. We work hard to meet their specifications. If you think that a Customer Relationship Management tool might be a useful addition to your business, but aren't quite sure what you need it to do, why don't you give us a call? An easier life, more efficient business and higher profits are goals we help our customers achieve daily!
We can help you identify how OpenCRM could be used to support your business processes. Then it's up to you to decide if it sounds right for you.
---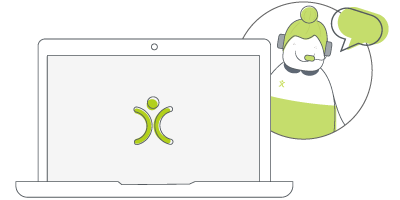 Let us take you on a tour
You've had a look around and are starting to think OpenCRM might be the system for you and your business. Why not chat with one of our team (and ask your burning CRM questions) as they take you on a tour of the system?
find out more
---
Why is 'the cloud' the best way forward for my CRM solution?
Keeping your CRM system stored in the Cloud is a game-changer! You can access your system using any browser, all you need is an internet connection. The system you log in to is safe and secure, providing you with the flexibility and confidence to work from anywhere. Some of the other benefits of a hosted CRM solution include:
Up to Date Software
With our continuous development cycle, we're always adding new features and benefits for all of our users. Because OpenCRM is a hosted solution, software upgrades are available quickly and managed effectively. New features are available to all users, as soon as the quality assurance phase of development is concluded. And the best part, you don't have to do anything! Simply arrive at your desk, fire up your web browser, jump into your CRM system and like magic any and all updates are there waiting for you!
Cost Effective!
The cost of hardware can be another major headache for companies, both large and small. There is no installation cost associated with a hosted solution like OpenCRM, removing this financial burden. OpenCRM is also easy on your business purse when it comes to its monthly subscription costs. Take a look at our pricing page here. And the best part. Unlike other Customer Relationship Management systems, OpenCRM does not hide certain features behind a higher paywall! All of our features are available to all of our users right out of the box! No hidden price structures here…!
Ongoing Hardware Maintenance
The cost of keeping any equipment up to date and functioning correctly does not come at an insignificant cost. Your OpenCRM subscription includes all associated costs of maintenance to the hardware platform. This makes sure your system is always trouble-free. Of course, we also include phone, email and live chat support for any users struggling with your new CRM system.
---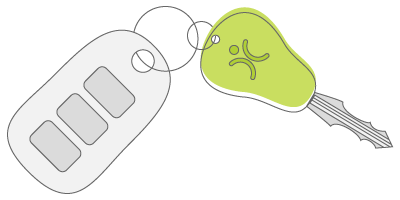 Want to take it for a test ride?
Nothing compares to trying out a piece of kit for yourself. Click to sign up for a free trial and see if OpenCRM has the look and feel (as well as the features and functionality) that you're looking for.
try it out
---
Network Infrastructure
A hosted solution like OpenCRM eliminates the cost of running and maintaining the kind of sophisticated network infrastructure that a modern, forward thinking company requires to ensure its office systems are always accessible. No 'in house' server rooms. No outsourced IT company to maintain a company network. As long as you are connected to the internet you are connected to your OpenCRM system!
Consultancy and Expertise
Employing the right people to carry out high end technical roles is one of the most important facets of good technology management. Subscribing to OpenCRM is like having your own IT department without the cost or hassle. As stated above, with phone, email and live chat support, you won't need to jump through hoops to get a question answered. And all of this comes with our low monthly subscription cost.
Monitoring and Pro-active Response
Making sure that your data is always available to all of the personnel that need it can be a lot of effort, even before we start talking about specialist monitoring. OpenCRM comes with a dedicated set of monitoring tools that keep us up to date with what is happening and the expected outcome of any technical issues. Allowing us to offer you a high availability guarantee.
Gone are the days of finding a bug within your CRM system and then having to wait 2 weeks for an update patch to be released. If there is a bug in the system, we know about it and we are constantly pushing out updates to your system whilst you are safely tucked up in bed on an evening!
Reach out to us!
If any of the above info peeks your interest, please don't hesitate to reach out to us. We would be more than happy to discuss your individual needs and work with you to best implement your next business step.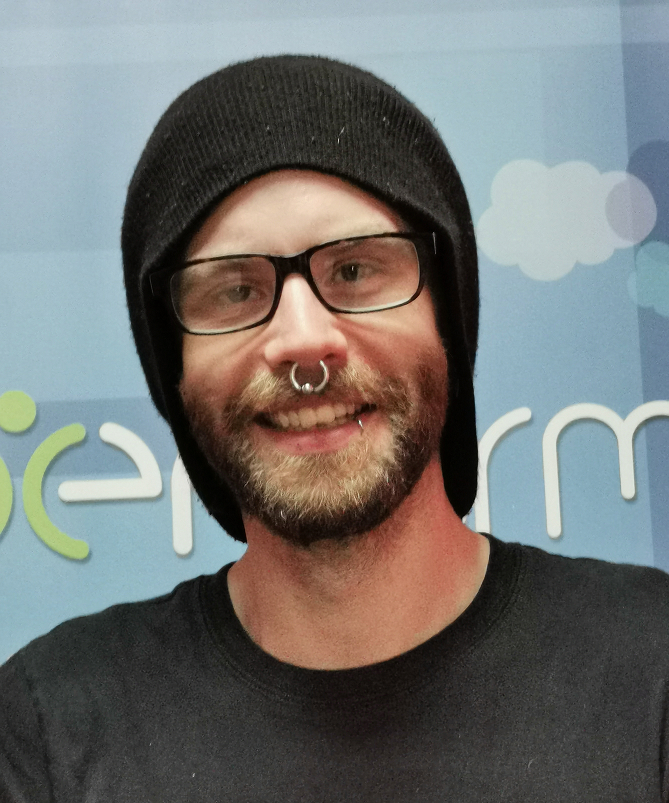 Having managed bands' and musicians' social media since MySpace was a 'thing', jumping on board with OpenCRM to help manage our social media output was an ideal place for me to be. I have lived in the historic city of York, beautiful sunny Brighton, but grew up here in the Yorkshire Dales. When I'm not in the office you can normally find me wedged into a tiny van trekking around the UK and Europe with my band or spending time with my partner and our son.