Staying on top of your Business' Digital Transformation
25 Jan 2021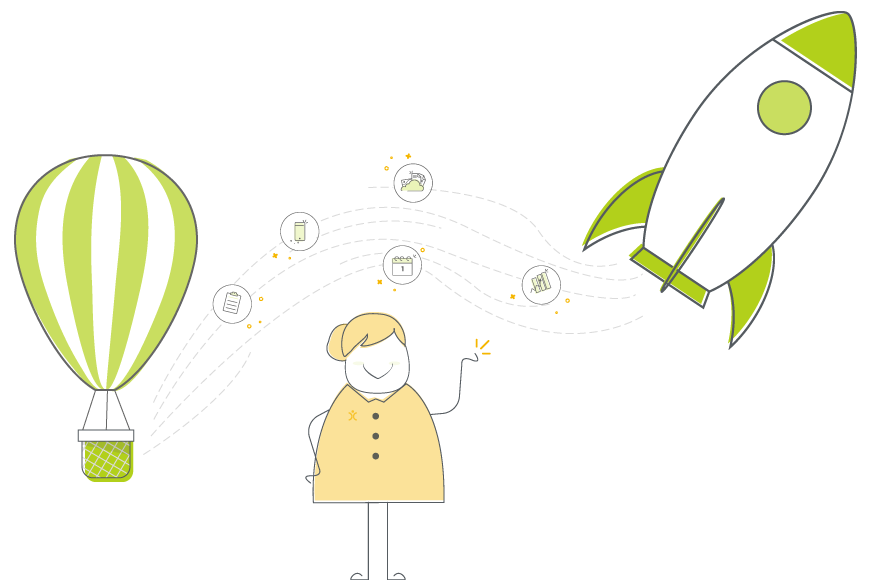 Lots of things changed in the weird and somewhat alien time period we refer to as lockdown! But for business, we think one of the biggest changes to take place was the need for a bit of a digital transformation. As I have said in previous blogs, we're tech-heads over here at OpenCRM. And that means we are passionate about trying out new digital working solutions.
But for those businesses storing oceans of paper inside filing cabinets and avoiding the digital age, I bet 2020 was a shock to the system.

You might feel like you were backed into a corner, with binary code and broadband connections looming over you? Well, I'm here to give you some words of advice. Accept those changes. Stay on top of those aspects of your business that you may have had no choice but to digitise.
What is a digital transformation anyway?
Given the push 2020 and a global pandemic has forced on business, I'm sure most of you can think of real-world example sof 'digital transformation' from managing your own business processes. But for those still pondering what this phrase might mean here are some helpful words –  
 
'Digital transformation is the integration of digital technology into all areas of a business, fundamentally changing how you operate and deliver value to customers. It's also a cultural change that requires organizations to continually challenge the status quo (and) experiment…' (Click here to see more)

So, when we talk about Digital Transformation, we don't just mean those Zoom meetings you've been having in your slippers. We mean digitising those filing cabinets of financial records. It means getting those sales leads away from an outdated Excel spreadsheet. Abandon storing locally and upgrade to a cloud-based system (like OpenCRM).
It's all of those aspects of your business that perhaps you knew 'one day' would need a digital overhaul. A modernisation that you may have been pushed into making a little more hastily than you had planned for.
---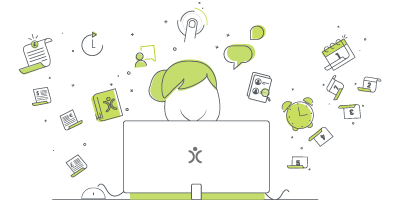 Do we have what it takes?
We don't restrict which features you have access to in OpenCRM based on how many users you have. You get everything right out of the box. Click to find out if we've got the features you need.
find out more
---
You can easily see now how important it is to stay on top of those new technical options for the various aspects of your business. Finding out how they work and ultimately, how to make those newfangled tools work for you!
Keeping up with The Jones's
In the past, you may have needed some convincing as to why you would undertake a digital transformation. If you run a broadly successful business, then why change? If it "ain't broke, don't fix it," right? Wrong I'm afraid…
If you run, for example, an equipment hire company. Perhaps you still use paper invoices and have shelves creaking under the weight of folders full of financial documents. You can guarantee that your competitor down the road is using a digital system to do the same job. After spending a day in the company of a competitor who is able to load up a CRM, ERP or similar product type, enter some key information and get to where they need to be in seconds rather than minutes, you would soon see how much time in your day you could save. And to hit another old adage: time is money!
Plus, if the systems that competitor is using are Cloud based, then they can have some or all of their admin team working from home.
In the COVID-19 hit modern world, I am sure it wouldn't take you long to see the advantages of having a Cloud-based system in place.
The CRM solution 'Multi-Tool'
The question remains, how do you stay on top of it all?
Answer: Get yourself a 'multi-tool'!
What's the best way to stay on top of everything. We think it's by using a product which effectively houses all of your departments in one place. A multi-tool.
Not only is finding, implementing and then training your team simplified if you use one product, but think of the money you can save by having a tool which does everything! For one low monthly cost! A system like OpenCRM is perfect for this. Our system is just £33.00 per month (per user). You could have the finance team, the sales team, the marketing team…everyone, all working from the same place. (and learning the same product).
---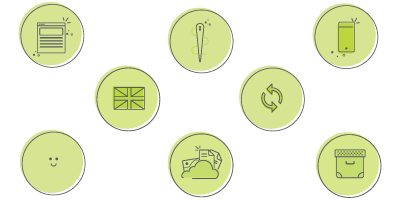 What do you get with OpenCRM?
Unrivalled customer support? 2TB of storage per account? Data held in EU? It's the sort of stuff we think you should be able to take for granted, but which you won't necessarily get from our competitors.
find out more
---
When it comes to your business' digital transformation, let's consider you, and only you, as a business owner or manager for one moment. It would be no fun at all to search out a product for the finance team. Then learn how to use it and understand what that team are doing with it. And then you have to start the whole process again for the sales team and so on. That sounds like a whole heap of work to me as well as a whole load of learning new tech. And that's before we talk about how much each of those products may cost. Think about the added total across your whole business. You can quickly see why having an all-encompassing product such as OpenCRM is going to be a much better route.

Once you have learned the basics, you can then cruise around the different areas of the system. You can create reports and keep up to speed with each aspect of your wonderful company. And with OpenCRM, you wouldn't even need to create reports every week. Simply create the report once and then schedule it to arrive with you on a weekly basis. All of your key figures and metrics will be right there for you!
This is exactly what we mean by staying on top of your business's digital transformation. Even with the office looking like a ghost town and entire workforces working from home, you can stay on top of what is happening and ensure good management is provided.
'But my analog processes where so safe, how can this digital way of working be as secure'…
Here at OpenCRM we have blogged in the past about how safe and secure our CRM product is, but put simply, all of our customers data within their systems is stored right here in the UK under the Amazon Web Services umbrella. This means that your digital transformation won't increase your workload by having to keep an eye on data regulations from around the world. Your data is covered by UK data regulations at all times and you can be safe in the knowledge that your valuable customer records, financial information etc. is all safe as houses (Amazon web services data houses).
We also take backups on a nightly basis as well as backups of the backups. Call us over-cautious, but when it comes to your data, we think it's best to be airtight, super safe!
Integration is the key
As I said above, staying on top of all of this change is going to be easier if you can do everything from one product. But we know you'll sometimes have other systems you just have to use, so with OpenCRM we integrate with the best of the best. Whether that be with Stripo for all of your brilliant looking email templates for the marketing team or with Microsoft 365 so that your planner is always kept up to date with your meetings and tasks, OpenCRM does it all.
This means that you can keep everything in sync, making it that much easier to oversee your business and stay on top of the new digital world you have found yourself thrust into.
---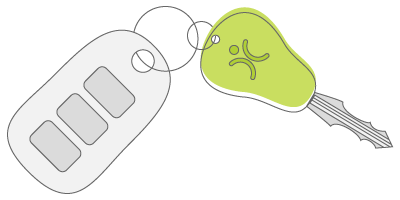 Want to take it for a test ride?
Nothing compares to trying out a piece of kit for yourself. Click to sign up for a free trial and see if OpenCRM has the look and feel (as well as the features and functionality) that you're looking for.
try it out
---
A simple solution
Going digital does not have to be a headache. That is the main take away from this blog really. If you have been suffering from a workplace culture change you know the type of headache I mean.
Staying on top of a digital transformation is as easy as making sure your new solution is all-encompassing. Once you have cracked that nut and figured out that you just need everyone to be working from the same place (ideally a good CRM system) those digitally induced headaches will subside.
Whether you go with a different product or OpenCRM, going digital will not only potentially save your business right now, but you will certainly find that it saves you time, effort and drives profit for your company.
If the headaches above sound familiar, we would strongly urge you to reach out to us. We can help! Give us a call, drop us an email or jump onto a live chat with us. When we show you how easy it could be to manage a digital transformation, I'm sure you will be an OpenCRM user in no time.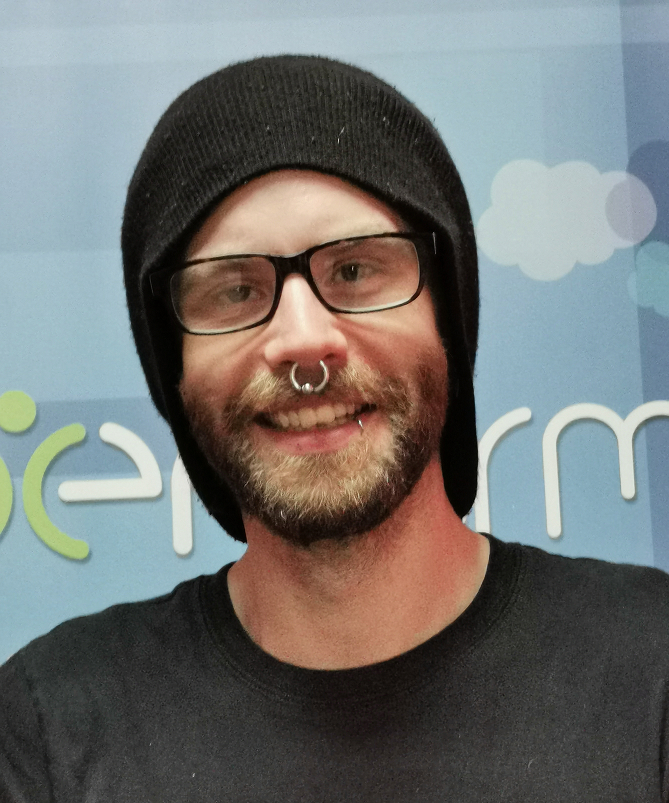 Having managed bands' and musicians' social media since MySpace was a 'thing', jumping on board with OpenCRM to help manage our social media output was an ideal place for me to be. I have lived in the historic city of York, beautiful sunny Brighton, but grew up here in the Yorkshire Dales. When I'm not in the office you can normally find me wedged into a tiny van trekking around the UK and Europe with my band or spending time with my partner and our son.