06 October 2020
6 Oct 2020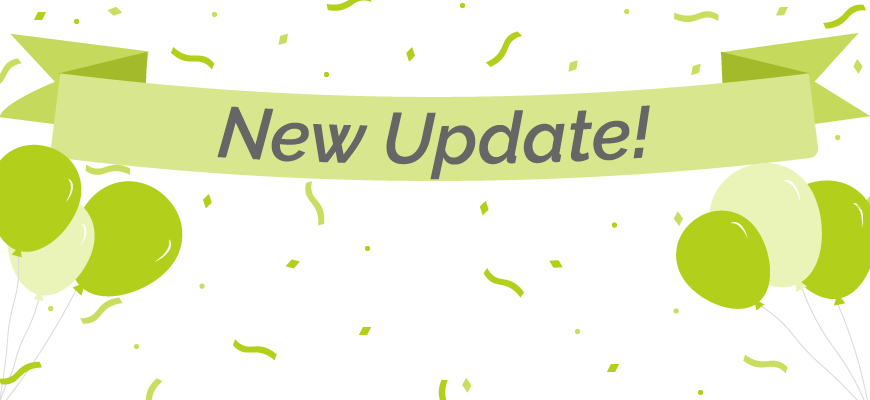 This latest batch of features and enhancements includes a few minor enhancements, a major security enhancement, and a preview of a game changing integration.
We hope you're as excited about this update as we are!
JotForm throttling
To help you protect your data, we have extended our integration with JotForm.
The full details are covered in this FAQ. But in overview, you can now set a form to stop feeding data into OpenCRM if it exceeds a set number of submissions in a minute or hour.
That may sound counterintuitive…you want people filling in your forms, right?
But if a malicious bot were to come across one of your forms and start submitting junk data, at a rate of 1 per second…well before long your CRM will have more bad data than good.
Microsoft 365 Integration…soon
Included in this update is the ability to sync up your Microsoft 365 account with OpenCRM, with no third party in between.
BUT, as of this moment, it will be not be available to access the settings.
This is because we are releasing it to those customers who have asked to be included in a beta trial first.
Once our beta testers have tried it out and given their seal of approval, we'll be switching it on for everyone else.
If you would like to be get this feature as part of our beta test, please just add you email below or get in touch with your Account Manager.
And now for a few minor enhancements.
The following are some relatively small changes to the system that we think will make your life easier.
Select additional users on the Calendar
We have added the ability to filter the Calendar on multiple users on the fly.
Let's say you want to schedule a meeting with a handful of people, but need to see when everyone is free. Before, you had to check each Calendar individual (or hope they were all in a Team together—without anyone else).
Now you just select which users' Calendars you wish to see and voila!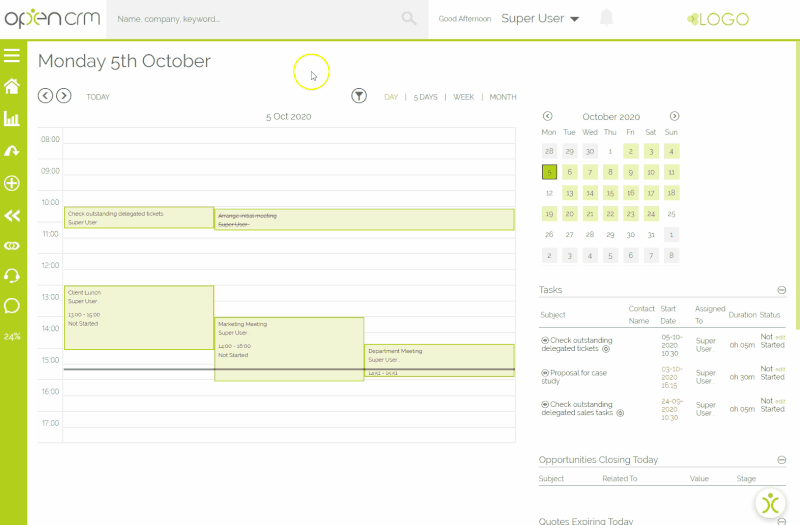 Copying values from one record to another (workflow)
You can now copy the values from one record to another via workflow when using the Update Self, Create New, or Update Linked actions.
One example of how this might be useful is copying the Assigned to from a Closed Won Opportunity to the linked Company record. Or you might want an Activity created and assigned to the Lead owner when that Lead changes to a particular status.
Have a read through how this works on this FAQ.
Extensions to existing settings
Along the same lines as this enhancement to our workflow are a couple of additions/expansions/extensions to some of our existing settings.
These are features that we've had for a time and, after speaking with our customers, found ways that these could be improved to better suit their needs:
Addition of 5 more rule options for HelpDesk email templates (now you've got 15!)
Include more than one Sales Stage to trigger commissions against Opportunities. So now instead of just "Closed Won," you could have: "Yay", "Hooray", and "We won another one"—or whatever you use to mark an Opportunity as successfully closed
A bit of a tidy…
We've also done a little housekeeping on some of our settings and other interface elements.
Activity reminders no longer say "This is a reminder about…" to make sure the important info shows up in your email preview
All records should now show the record id in brackets after the name. That includes the user record.
Email templates also now show the name and id at the top of the screen
User greeting changed to only use the first name
Change to message when no records are returned on the Timeline
General tidy of a few of our settings pages to bring them in line with interface updates
And a few performance boosts of course!
We have also added a few performance boosts with this update.
These include reducing the time it takes to process the duplicate check when you save a record, changing the order things are loaded on the module home pages, and a few other things that our development team were excited about.
If you'd like to know more about the features released in 2020, have a look at our Look back at 2020 Infograph.