Why we Integrate with Microsoft
7 Sep 2020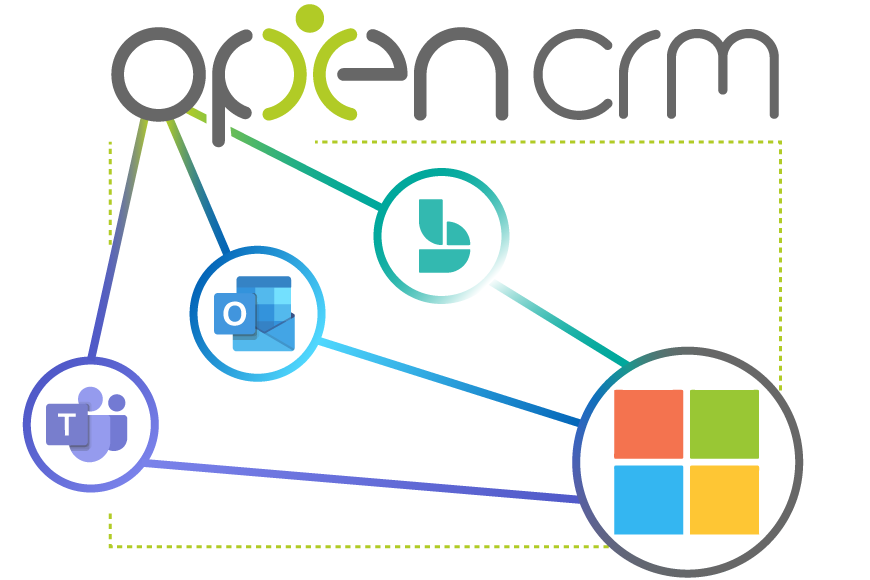 In my (not-so) humble opinion, the thing that takes business software from "good" to "great" is in the ability to integrate with other systems your team uses. And that's why we here at OpenCRM integrate with products like Zapier and Microsoft.
Now, it may seem strange that we offer integrations with Microsoft systems, given they have their own CRM solution.
But in reality, (we think) our own CRM system is frankly better than theirs. (I did say I wasn't very humble.)
Other Microsoft tools, on the other hand, are fantastic and have often become bywords for general business processes.
Microsoft is Everywhere!
Instead of checking your email, you check Outlook. You don't discuss something on your messaging platform, you chat over Teams. People don't use your online appointment scheduler (which is a mouthful), they go to your Bookings page.
See what I mean, Microsoft is ubiquitous in the world of business. And we'd be fools not to integrate with it.
In this blog, therefore, I'm going to talk about the different ways you and your users can setup integrations between OpenCRM and your Microsoft products.
---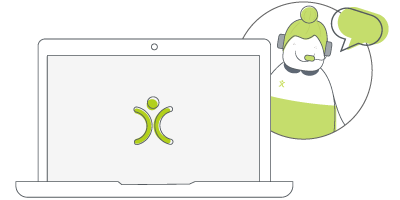 Let us take you on a tour
You've had a look around and are starting to think OpenCRM might be the system for you and your business. Why not chat with one of our team (and ask your burning CRM questions) as they take you on a tour of the system?
find out more
---
Integrating with Microsoft Teams
If you use Microsoft Teams (and since lockdown, a lot of businesses do), you'll be used to keeping an eye out for notifications from it.
These notifications could be conversations with someone in your office, discussion around a particular project, or an incoming call. And now, it could also be one of many notifications from OpenCRM.
Our latest version included the ability for you to allow record and system notifications, as well as Activity reminders, to be sent to a private channel direct from OpenCRM.
I personally use this and find it such a simple, but incredibly useful feature.
Since we switched to using an instant messenging / productivity platform, my emails have taken backseat. And because of the varied demands on my time as Managing Director, I am often not sat directly in OpenCRM to see reminders and notifications popup in our notification centre.
And I'm not too proud to admit that I sometimes missed the odd meeting reminder or notification…until I could move that alert to Teams. Because those little purple boxes on the edge of my screen interrupt my day, grabbing my attention, the way an email hasn't done for several months.
If you're anything like me and want to try this out for yourself, this article in our Knowledgebase will walk you through how to set it up.
Managing your Bookings and Activities (and the rest of your Calendar)
One of my absolute pet hates is trying to schedule a meeting with someone and spending ages discussing when we're both going to be free. Honestly, drives me ballistic.
I've tried out lots of calendar / meetings booking widgets and tools that I could integrate with my OpenCRM Calendar (via Google). And then Microsoft released Bookings, and integrated it with Teams. And I was sold.
Basically, I can send people to a page where they can see gaps in my diary. They schedule a meeting. It shows up in OpenCRM:
at the correct time,
for the correct duration,
linked to the relevant Contact using the email address,
copying the Teams meeting details into the description,
and the best bit? The confirmation with all those details is sent to the person booking it as well.
Virtually all of meetings and calls are now booked this way. I don't have to go through the rigmarole of finding a time that works for both of us. And there's no chance that I'll forget to send the meeting details.
At the moment, this is synced through to OpenCRM from Microsoft by way of our Google integration. The Microsoft to Google sync is managed by a third party tool called SyncGene…it sounds complicated to set up, but really only takes minutes.
But keep scrolling down to find out how this whole set up will be changing in the coming weeks and months…
---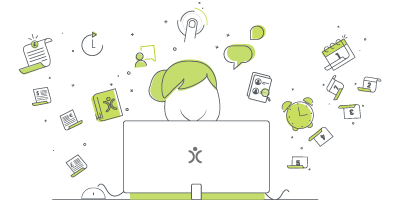 Do we have what it takes?
We don't restrict which features you have access to in OpenCRM based on how many users you have. You get everything right out of the box. Click to find out if we've got the features you need.
find out more
---
Integration with Microsoft Outlook
As much as I would love to just ignore them, writing and responding to emails is still a huge part of my day. And some of this information relates to people and organisations held in OpenCRM…information that is important for other members of the team to know about.
You have two options for getting these emails (and your Contacts) from Outlook through to OpenCRM…one manual and another automatic.
Option 1: Manual
The manual integration for syncing Emails (and Contacts and Calendars) from Microsoft Outlook to OpenCRM is done using a tool called the "Outlook Addin." And it's included in your OpenCRM subscription, no extra charges.
This tool lets you individually select Emails (Calendars, and Contacts) and manually send them through to OpenCRM. They are matched by email address, but you can also choose other records. You may want to link an email a particular Ticket or Opportunity, for example.
I'm personally more a fan of automation myself, but the real benefit here is for people or companies where not EVERYTHING is being sent through to your CRM for security or privacy reasons.
The manual aspect gives you and your users control over what is synced across for the other members of your team to see.
Option 2: Automatic Email Sync
If like me, you're far too busy (or forgetful) to manually sync your emails, our Pop2OpenCRM service will also bring emails from Outlook to OpenCRM, linking them to the relevant records in the system by email address.
The beauty of this service is that you can implement high level controls over which emails are synced, but otherwise, everything is sent through. So no vital communications are accidentally left over in Outlook.
As with the Outlook Addin, Pop2OpenCRM is included in your subscription.
The All-Singing-All-Dancing Integration
So you can see how someone who uses a lot of Microsoft products benefits from the various integrations we have set up.
But wouldn't it be great if you didn't have to go via Google? Or use other tools?
Well, I am going to let you in on a little secret. We're developing an integration direct to Microsoft 365 (formerly Office 365) with all the bells and whistles.
I can't talk about it too much, but if you'd like to be an early adopter, please stick your email in below and we'll be in touch when it's ready to be tried out.
Alternatively, watch this space (and our update notifications / change log page) for this feature to go live.
Before I got my start in the tech industry as part of Apple's UK Mac launch team, I was a professional drummer (notice I didn't say musician). But once I got in, I was hooked and I've been involved in the tech industry, primarily software development, for over 35 years. I founded this company and I now have the enviable title of System Architect (as well as Managing Director) here at OpenCRM.