14 July 2020
13 Jul 2020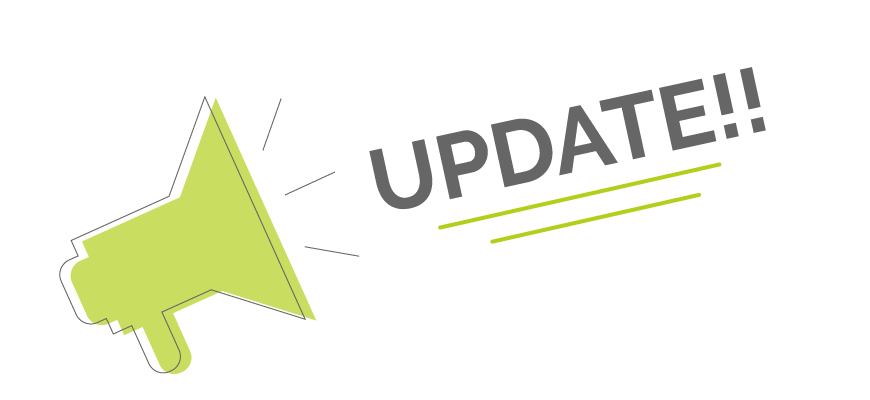 We have some really exciting new features to tell you about in this latest update of OpenCRM.
Tasks added to Google Integration
Setting up a two-way (or one-way) sync between OpenCRM and Google is a great way to make sure you always have access to your Contacts and To Do list.
But up until now, all your OpenCRM Activities were brought into your Google Calendar, even the ones that weren't tied to a particular time. And any items you had in your Google Task manager were just not included.
We've recently submitted (and are waiting for Google's final approval) a new element in our Google Integration: Tasks. And don't worry, we'll notify you when this is live.
Once approved, you can set your OpenCRM Activities with the type of Task to go into Google Tasks, instead of your Google Calendar. And your Google Tasks can be brough into OpenCRM as…yep, you guessed it: Tasks.
You can read all about how to set this up here.
New Interface Feature: Notification Centre
We've added a new feature to the OpenCRM interface to alert you when you've received a system notification or reminder.

You can click one of these notifications and be taken straight to the record in question.
…and that's not all we've done with system notifications.
But also…Notifications where you need them
We've added a new per user setting that lets you control where system notifications are sent: Email or Webhook…or Both. Webhook sounds very technical, but it refers to a system that can accept and display little packets of information from another system.
In the case of these OpenCRM notifications, this could mean using Microsoft Teams or RingCentral's Glip.
The setup is very easy as well, just have a read through this FAQ.
Jotform's New Field Type: Appointments
Jotform recently added a new field type that allows users to select a date and time to book an appointment.
This wasn't going to work straight out of the box with our integration, so we wrote something new for it.
You can now map appointment date/time fields from Jotform to OpenCRM's date/time fields OR use separate date and time fields if that works better for you.
For example, if you wanted your appointment from Jotform to create an Activity in OpenCRM, you'd map the fields like this: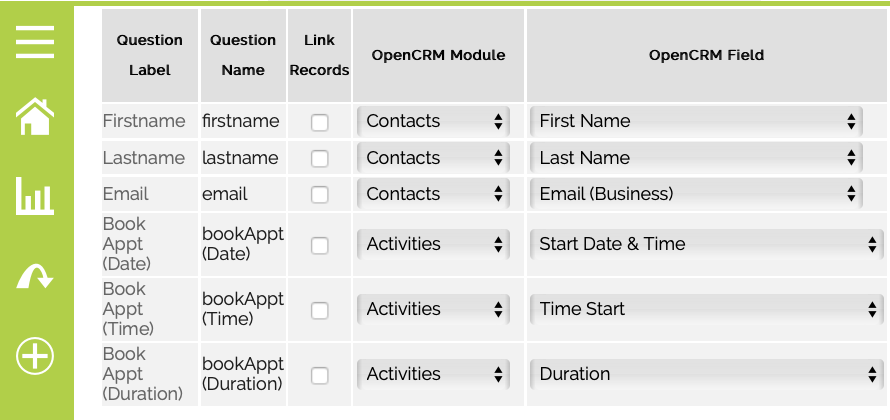 Extension to a Sales Module Feature
And finally, last but not least, we've extended the ability to automatically copy Products linked to a sales module to the relevant Company. This means that if you add a Product to a Quote, Sales Order, or Invoice, it will be automatically linked to the Company.
This will work both if you are creating an Invoice from within the system or if you are importing them.
To turn this on, simply head over to Additional Settings and look for the option to:
"Link Products on Invoice to Company Automatically"
If you'd like to know more about the features released in 2020, have a look at our Look back at 2020 Infograph.