24 September 2019
24 Sep 2019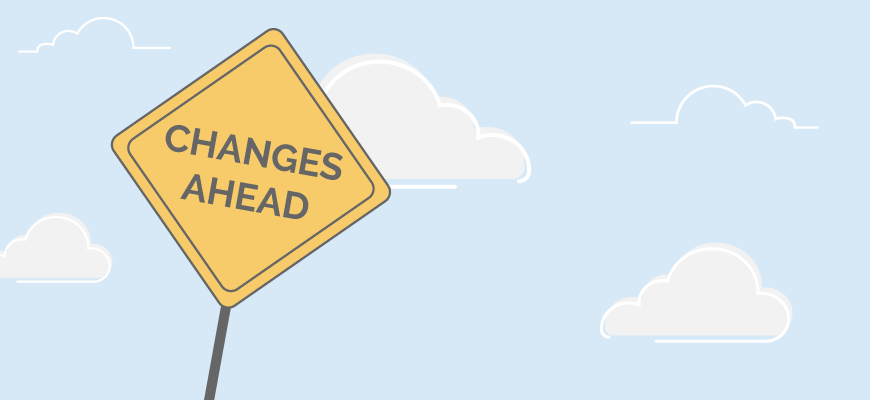 In addition to the below features, we've added a couple little extra options under the My Account menu in the top right of your screen. These are:
What's New?: Link to the main Change Log page so you can stay up to date with what we're doing
Request a Feature: Exactly what it says on the tin. If you think OpenCRM is missing something, let us know. We regularly review this list and update our own roadmap off the suggestions that make it through the review process.
New Keyword Search Panels
The big news for this latest feature rollout is the addition of our new Keyword Search panels.
Just like our global search at the top of the screen, these new keyword search panels were designed to streamline your use of the system.
When you first go to a module, you will notice that there is more room for your important CRM data to be displayed. Your cursor is automatically placed into the search panel as well, so you can start looking for what you want the moment you hit the screen: no need to touch your mouse.
If you need to dig deeper, don't worry, your old Basic and Advanced searches are still available, just as you left them.
The fields being searched in each module can be found listed in this FAQ.
Mobile App is in the Wild!
Our mobile app is out of its beta trialing and has officially been released.
You can download the app for free on from:
---
---
To read more about how it can be used on either our app home page on the website or, if you're ready to get started using it, in this FAQ.
Another Customisation Option for Product Grids
You can now turn off the Product Description field in ANY of your product grids.
So whether you're creating Opportunities, Quotes, Sales Orders, Purchase Orders, or Invoice (or ALL of the above), you now have yet another way to customise your OpenCRM to suit your team.
If you'd like to find out more about what options you have when it comes to your Product Grids, check out this FAQ.
Customer Portal Styling
We've made a few small design changes to HelpDesk commenting and the Enquiry form within the OpenCRM customer portal.
These changes were designed to make the portal that much easier for your users to navigate.
Find out more about the customer portal here.
Additions to our API
Because of some newly added functionality in our API, it is now possible to edit, create, update, and list the records in….drumroll please…Quotes, Sales Orders, Purchase Orders, and Invoices.
This is very exciting because it ALSO includes the ability to retrieve and update the products linked to the records in these modules.
As you would expect, we have a Knowledgebase Article all about our API just waiting for you to read it.
Performance Improvements
We've made a number of improvements to various areas of the system to improve performance.
Background Reporting: Reports will now be processed in the background, meaning that, if you're waiting for a big Report to run or export, you won't have to wait for it to finish before using another area of the system.
Conditional Field Caching: OpenCRM now caches your conditional fields more efficiently, making sure that you don't have to wait as long to load edit or consult screens.
Calendar Loading: We've also made some small changes in the way the Calendar loads that have resulted in some big performance boosts.
These are just a few of the improvements we've made to the backend of OpenCRM that should give you the end user a better experience.