A Review of the New Features added to OpenCRM in 2019 (infographic)
20 Jan 2020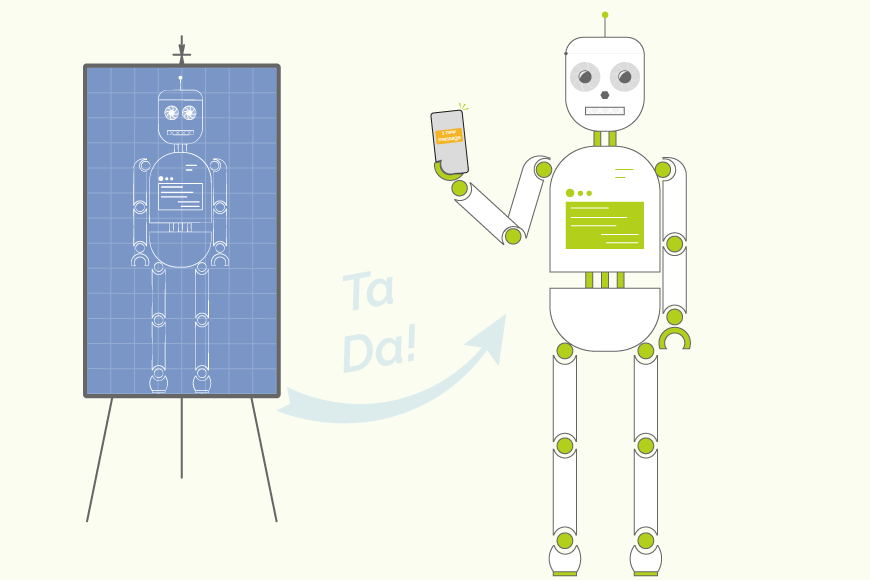 After 2018's successful launch of our brand new interface, we didn't even pause to catch our breath before leaping into further development projects.
The features and enhancements released in 2019 have made OpenCRM stronger, faster, and better than it was before…
…because we have the technology.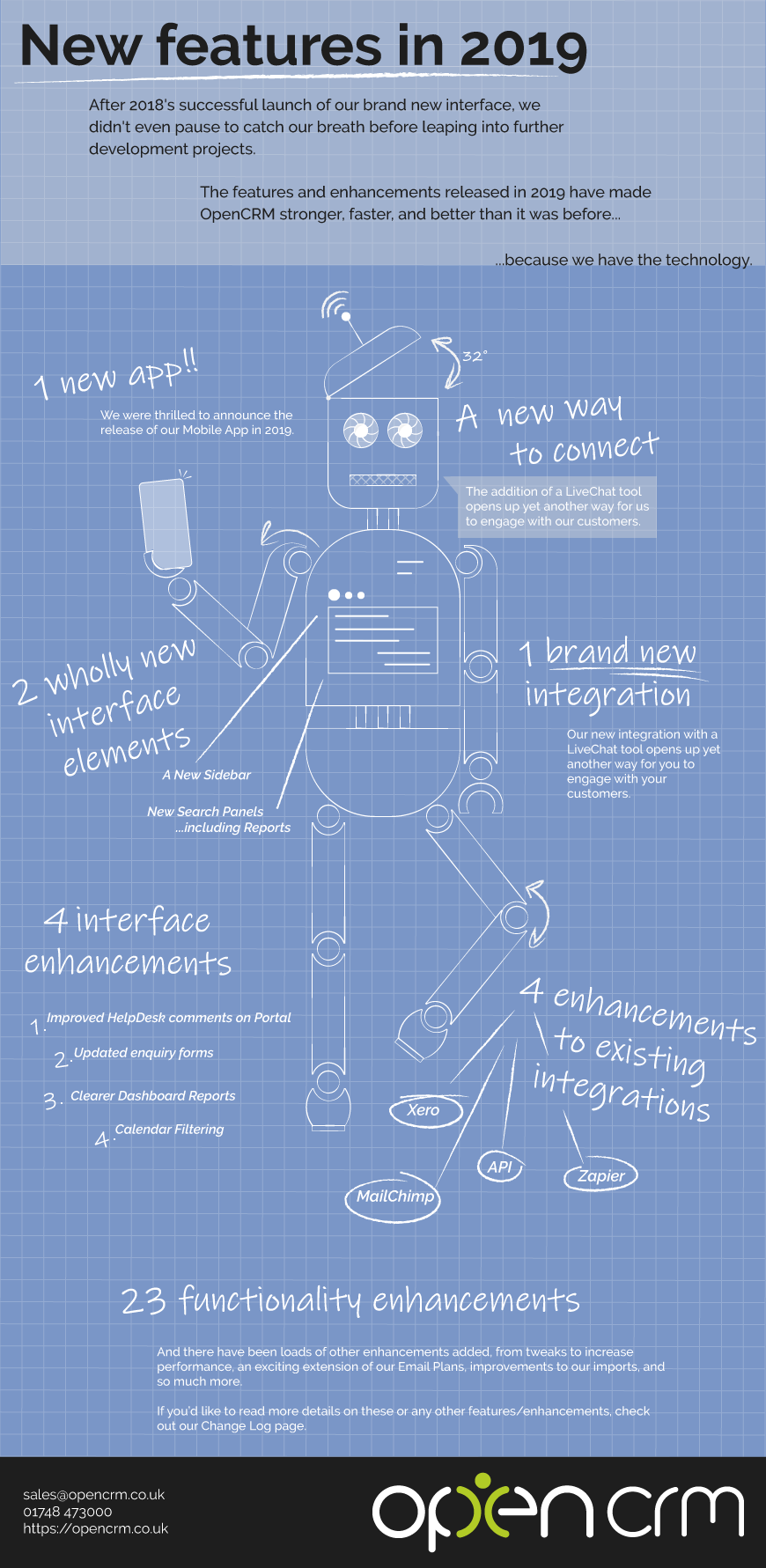 Interface
Once we got started improving the interface with V4…there was no stopping us. 2019 saw the release of several great new elements in OpenCRM.
A New Sidebar
We've added a hidden panel on the right side of your Consult screens, just waiting for you until you need it. Once expanded, it shows a few key fields and the most recent activity against that record.
Whether the sidebar is hidden or remains expanded is down to what each user prefers for each module
New Search Panels…including on Reports
Just like our global search at the top of the screen, these new keyword search panels were designed to streamline your use of the system.
You can still easily access (and pin!) your old basic and custom search panels.
And more!
We added a filter on the Calendar, added some additional screen layout options within your Opportunities, and a few extra things just for the sales team.
Chatting with us
The inclusion of a LiveChat icon within OpenCRM may seem like a fairly minor thing…but for the team here, we saw it as adding a better way of engaging with and supporting our customers on a day to day basis.
It has been a huge success; we are connecting with more of our customers than ever before. And in a meaningful way.
---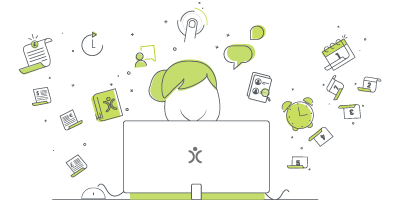 Do we have what it takes?
We don't restrict which features you have access to in OpenCRM based on how many users you have. You get everything right out of the box. Click to find out if we've got the features you need.
find out more
---
Mobile App
We were thrilled to announce the release of our Mobile App in 2019. It started with some beta testing from our lovely customers and was then released into the wild.
This app is new ground for us and we're enjoying adding to it and expanding the features included with it.
New and Improved Integrations
We released several brand new integrations and also wrote enhancements to existing integrations:
Dashly
A brand new integration for us…one that we use extensively ourselves…with a fantastic engagement platform that allows you to connect with your prospects and customers in a whole new way.
MailChimp
By enhancing our integration, we've allowed you to more easily share data (including custom fields) from OpenCRM to MailChimp. We've also given you the ability to select which email address is used for the different modules.
Xero
A little enhancement, but an important one: you can now send ALL your invoices through to Xero with a single click.
Zapier
Duplicate checking on records being created from Zapier was a massive enhancement to this integration, one that we think is going to benefit a lot of our customers.
API
2019 saw the extension of our API into our sales modules and the products linked within them.
---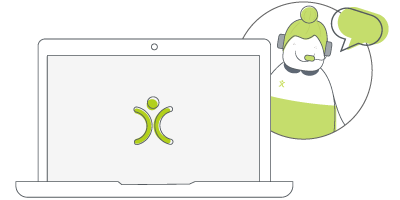 Let us take you on a tour
You've had a look around and are starting to think OpenCRM might be the system for you and your business. Why not chat with one of our team (and ask your burning CRM questions) as they take you on a tour of the system?
find out more
---
Other Enhancements
And there have been loads of other enhancements added, from tweaks to increase performance, an exciting extension of our Email Plans, improvements to our imports, and so much more.
If you'd like to read more details on these or any other features/enhancements, check out our Change Log page.  
If you'd like to know more about the features released in 2020, have a look at our Look back at 2020 Infograph.
Although I originally hail from northern California, as soon as I arrived in Yorkshire I knew it was the place for me! At OpenCRM, I started out in the Business Development team, and then moved into compliance and Q&A because I love telling people what to do…ok, that's not the real reason, but it makes for a good bio one-liner. When I'm not in the office, you can usually find me tramping through the dales, crafting, gardening, or with my nose in a book.