App Update – March 2020
5 Mar 2020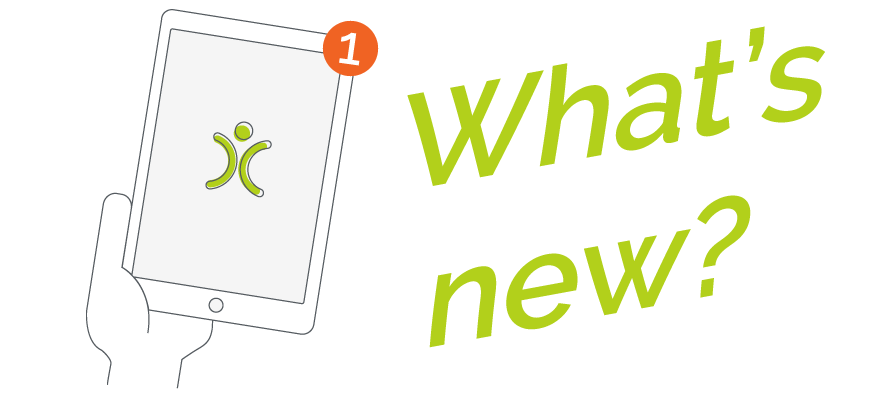 Our latest version is packed full of technical, behind-the-scenes enhancements to give you a boost of speed when searching for and interacting with your records.
We've also added several new features to our mobile app to help make you a lean, mean, speedy, app-using machine!
Keep me Signed in
We all like to have super secure passwords…but that doesn't make them easy to remember.
That's why we've added a new tickbox to the OpenCRM app login screen that lets you to keep yourself logged into the app at all times. Just tick "Keep me logged in."
This will mean that even if you fully quit the app, the next time you open it, you'll be able to jump straight into your data.
If you do decide to log out manually, your system name will be saved, but your username and password will be cleared. This way you can quickly access OpenCRM when you need it, but also lock it down if and when it is necessary.
Timeline
When we added the Timeline to the web version of OpenCRM, we knew it was a game changer.
The Timeline gives you an overview of the last 10 interactions there have been with a record. These could be the Activities or Tickets created, Contacts or Sales Orders linked, Documents added, and so on.
Within the Mobile App, this works just the same. You'll be able to see all of the recent interactions on a given record and click to view the detail of these.
Heartbeat
Instead of having to trawl through all the blocks on your records, we have created a preview of important information right at the top.
This shows the record name, a few key details, and then a series of helpful action buttons that let you jump straight into…well, action.
These buttons include email, phone, social media accounts – all of which use your native applications to keep you working as efficiently as possible.
Quick Create
This one feels like such a minor addition, but trust us, it's one of those little things that can make a big difference.
Right next to the search box at the top of a module, we've added a Quick Create icon. This saves you opening up the sidebar navigation and scrolling to the right module.
You're in the Companies module? One click and you can add a new Company.
Searching your Leads and not finding a record of the person you just spoke to? One click and you've added them.
If you'd like to know more about the features released in 2020, have a look at our Look back at 2020 Infograph.