Maintain your Pipeline and Nurture your CRM Leads
14 Feb 2022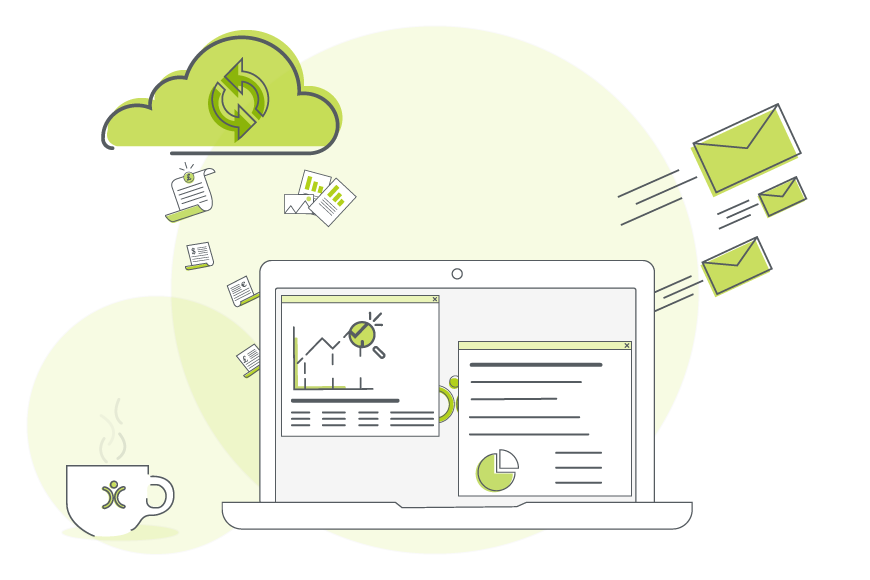 What is the most common reason for adopting a CRM system? Well, that is a loaded and debateable question, as there are many reasons why you might want to get on-board the CRM train. Whilst there is plenty of literature out there that discusses the how's and why's of adopting a CRM system, one consistent factor is managing the relationship with your clients.  
In today's blog we're looking at how your solution will help you nurture those CRM Leads so they become customers AND maintain your pipeline to make sure you stay in business.  
Before I get started, what do I mean by nurturing leads and maintaining a pipeline?
In the CRM world, a sales pipeline refers to the potential business you and your sales team are trying to win in a particular time frame. In order to maintain the pipeline, you want to make sure you have enough potential deals lined up (and moving through your sales process) to make sure you meet your target. Nurturing your Leads, on the other hand, is all about building the foundation of a relationship with the person you are trying to do business with.
In a nutshell: the lead is a person that has appeared on your radar – for you to qualify and see if they are a match for your business. Once you've done that you can convert to an Opportunity and bring that potential deal into your pipeline. 
What do we mean by CRM Leads and your Pipeline?  
A CRM solution plays a very specific role in a business. You'll see it shorthanded as a tool for "organisation" or "efficiency"—in reality, a properly implemented system does so much more than that. 
To help explain, I'd like to go through two things you must do and two things you should probably consider To help explain, I'd like to go through two things you must do and two things you should  consider doing in your CRM system if you want it to help with either.  
Essential #1: Good Data In, Good Data Out 
Your CRM solution is only as good as your data. This comes in two parts – firstly that data you are inputting. Whether you have prepped some spreadsheets to import or are entering data manually – you want it to be useful, tidy and relevant. Simple things like making sure phone numbers are consistently formatted, email addresses are stored in the same field, that kind of thing. But that's just the beginning. Your data is not just a static body of information that you refer to every now and again. It is a live set of records that needs maintaining. 
The opportunities in your pipeline need to be up-to-date – keeping the sales stage relevant for example. Any interactions you have with your leads should be recorded, so you can see when you last spoke with someone and what the call was about.  
Whether you're nurturing your CRM Leads or trying to maintain your pipeline, having your data as accurate as possible is essential. This means placing CRM at the heart of your daily operations, rather than something you update at the end of the day.  
Essential #2: Pay Attention and Stay Focused 
OK, let's imagine you have completed the first step, and got your nice clean data loaded into your CRM system. You now need to set the system up to present the data to you in a useful format.  
Instead of seeing a pile of CRM Leads or Opportunities, you and your team see data that is relevant to you and your role. Otherwise, how does your sales team know which Leads to nurture or which areas of their pipeline to focus on?  
Let us explore some of the options available: 
Pipeline Graph 
This is one of the most useful tools in the Salesperson's box of tricks. The pipeline graph takes a snapshot of a user's Opportunities and presents it as a graph. This offers something for everyone – that quick visual indicator of performance, but with quick access to the stats that build the graph. It's a good way to start the day – a quick glance at the graph before drilling down into the jobs to do. Speaking of which… 
Custom Views 
If you have been building your CRM for a while, you will be loading it with rich data. Logging each interaction helps build a complete picture relating to your Leads, Opportunities and more. With all that data, you need the system to present relevant records to you. When you click into Opportunities, you are not likely to need to see everything that has ever been raised. It would be more useful to see those you are currently working on. Enter the world of custom views. These serve as pre-saved searches, with some filters applied to sort the data for you. 
From a Management Perspective
We've mentioned how that pipeline will be useful for each salesperson. Individual sales people will probably only be concerned with their Leads or Opportunities. As a manager. you need to see how the team is performing as a whole.
Reports – Automated Reports, and Dashboards
Here's a simple statement for you – if the data is stored in your CRM, you can report on it. This can be presented in various formats – list form, grouped totals or graphs. You therefore need to think about not just what data is presented, but how you need to see it. Why not have a look at this list of reports you may find useful!
Once you've decided on how the report should be configured there are a few more options available – do you want to set this to show on your dashboard, or be automatically emailed to you? There are plenty of options available to you. 
---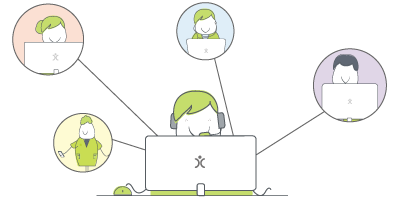 Watch and learn
If you're looking for further information on how specific features and functionality play out in OpenCRM, why not click to check out our webinars?
watch now
---
Often when embarking on a project, you start with a priority list (must-haves), followed by a secondary list (nice-to-haves). If the data and the system config are the must-haves, the following items fall into the secondary category. 
Optional #1: Share and Share Alike 
In the section above, we talked about using views to segment data to see relevant information. We know that every business operates slightly different. For many it can be useful for the sales team to be aware of what each other is doing. If you don't know what someone else is doing, how do you know you aren't duplicating the work? 
Now this is easier said than done if you've got a competitive sales team. You know the ones, battling for every CRM Lead and pouncing on every potential Opportunity. In these cases, setting up some ground rules or permissions within your CRM can change that competition to cooperation. 
By setting up sharing rules that allow viewing, but not editing, you can control what people are able to do with each other's records. Pair this with some automated round robin record assignment and you take away the need to fight with each other…suddenly the focus shifts to everyone working together instead of working against each other.
Optional #2: Branded Communication 
Businesses can spend thousands on building their corporate brand. Your logo, website, terminology and social media presence are all a part of this. Having done all that hard work, it would be a shame if your team consistently veers from the script and uses badly designed emails. It really is important that every single communication that comes from your business looks, sounds, and feels the same.  
How else do your customers (and perhaps more importantly, your Leads) know that it's you, after all? Through your brand.
Using email, PDF and mail merge templates, you get two wins for the price of one. Firstly, it makes your team's lives easier. Instead of having to copy and paste or build a document from scratch, they just need to select the relevant template. Their job becomes more efficient, and you can rest assured that your branding remains consistent. 
For example, if you ask a CRM provider what their back-up policy is, one of their sales team can send out an email template (maybe with an informative PDF) that examples the details of this. You can feel confident that the information is accurate and your potential provider knows that they've nurtured their Lead with their expertise.  
---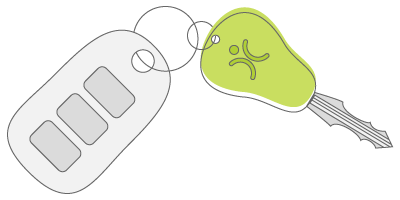 Want to take it for a test ride?
Nothing compares to trying out a piece of kit for yourself. Click to sign up for a free trial and see if OpenCRM has the look and feel (as well as the features and functionality) that you're looking for.
try it out
---
I hope I've given you some ideas about maintaining your pipeline and nurture your CRM Leads. If you'd like to chat more about how you can implement OpenCRM with your team, please just click the chat icon on the right of the screen. 
My role is to build our Customer Success team and I work with our clients and prospects helping them get the most from their subscription – it is a fun challenging role as no two days are the same. When not in the office I'll be either making a noise on my guitar or getting my trainers on for a run out in the Yorkshire Dales, North York Moors or the Lake District.