Using CRM for Brand Management
3 Aug 2020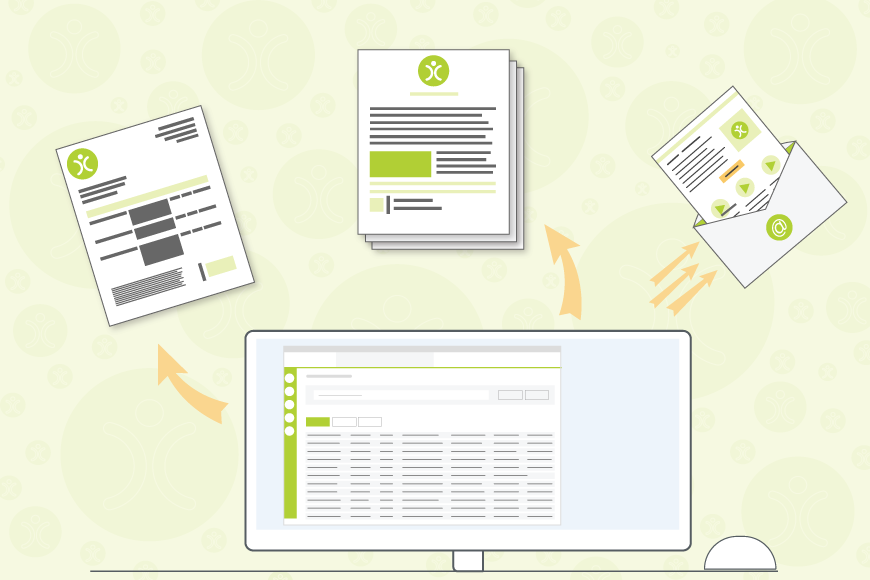 Developing a great brand with lasting impact isn't just about hiring the right graphic designer to produce a fantastic logo. Your brand is EVERYTHING your business does. Every single interaction with your prospects, suppliers, customers, anyone. And your CRM system exists to manage these relationships, making a central part of maintaining and promoting your brand.
In this blog, I'd like to talk about the ways a CRM system can help you manage and maintain your branding. But I also want to give you some practical tips on doing just that.
---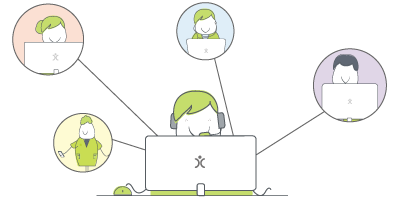 Watch and learn
If you're looking for further information on how specific features and functionality play out in OpenCRM, why not click to check out our webinars?
watch now
---
CRM Brand Management
Brand management and tracking the customer experience go hand in hand. Whenever a customer is interacting with your product or service, your brand name and image becomes your point of recognition upon which your other benefits depend. Differentiation, reliability, the quality of products, customer service and so on are all triggered by brand awareness.
And you can use your CRM system to reinforce all of these ideas about your brand.
1. Keeping the Message Consistent
Through carefully managed communications with the customer which follow company guidelines, the brand image is never compromised by conflicting messages being sent out. CRM helps you manage this by enabling you to use the latest branded email templates for all your correspondence, ensuring your customer-facing voice is consistent.
2. Living Up To Customer Expectations
Similarly Helpdesk Tickets and support issues can be logged and dealt with according to categories and types. The customer knows there is a consistent approach in place. This helps set an accurate expectation of your customer service department.
And this just reinforces all the positive aspects of your brand through just every day management of your CRM.
3. Managing Accounts on an ongoing basis
Customer accounts can be successfully managed within a CRM solution. Non-intrusive communications on the platform and regularity as defined by the customer means you are increasing the likelihood of your marketing messages meeting a positive reception.
This is a big step towards building customer loyalty in your product and brand. Loyalty is a huge step towards repeat purchases – the customer knows you and the mechanics of your product and organisation.
4. Analysing results – both good and bad
The reporting facilities within CRM give you the ability to analyse and track your organisation's activities on many different levels. This means you can use your CRM to manage how your brand is being viewed.
And identify places where you can make improvements.
So you could have Reports which show who in your customer base is making repeat purchases and with which regularity. You can view your most loyal customers as well as your most profitable. You might want to segment your customer base into different categories. Then, using your CRM, you can then trigger different actions to those different customer groups.
Once you have segmented and discovered your brand advocates, you have some very rich information which will help you manage your customers efficiently and to a high standard across the board. Regardless of the point of contact the customer will have in your organisation.
As well as managing your best customers, you can also review and analyse weaker areas.
These could be customers you are in danger of losing to a competing brand. Or prospects that express an interest in your brand but then move away/. It could even be repeat problems arising on the HelpDesk.
Reports showing this data may highlight weak points that need to be addressed. Making your brand more attractive in those areas you currently have no impact.
---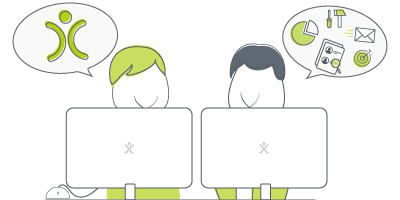 Don't just take our word for it
Click to read how other companies have benefited from using OpenCRM. From out-of-the-box implementations to businesses that needed bespoke development to fit their unique approach - we've seen it all.
find out more
---
Brand Management in CRM: Practical Tips
One thing I love about working in customer success is that I get to experience the diverse nature of our client base. Businesses of all shapes and sizes that work in countless different fields. Their branding, message and way that they convey their business needs to be unique to them. With their own individual design and done in a fashion that works for their industry.
We have a number of ways in which we can make OpenCRM on-brand for your customer-facing interactions:
Email Templates
Whether regular keep-in-touch, marketing or HelpDesk responses, you can design the templates so they look consistently good and represent your company with style.
Email templates let you merge standard text with customer information such as client or product name. This means you can also be sure that regardless of who sends the email, if they send it from your CRM, the content and tone of the message will be in keeping with your brand.
PDF Templates
Design them with or without images, presenting the information that your client needs to see. Add cover or back-pages to include Terms and Conditions. Include how-to guides or other product and marketing information to be sent automatically to the customer with these PDFs.
Make sure your sales communications look as good as your marketing.
Mail Merge
If you produce printed documents to send to staff or clients, using the mail merge functionality gives you the ability to merge data from your OpenCRM system into text documents. As with the above options, you can include your corporate branding, logos and colours to convey the message your way.
Whether your documents need to be a bold visual statement or a simple functional printed record, OpenCRM gives you the tools needed to put your own stamp on things.
Managing your brand is about managing the way the outside world sees your business. And the best tool to help you manage your business and keep your team on brand? Your CRM of course!
My role is to build our Customer Success team and I work with our clients and prospects helping them get the most from their subscription – it is a fun challenging role as no two days are the same. When not in the office I'll be either making a noise on my guitar or getting my trainers on for a run out in the Yorkshire Dales, North York Moors or the Lake District.