Managing Time using OpenCRM
26 Apr 2021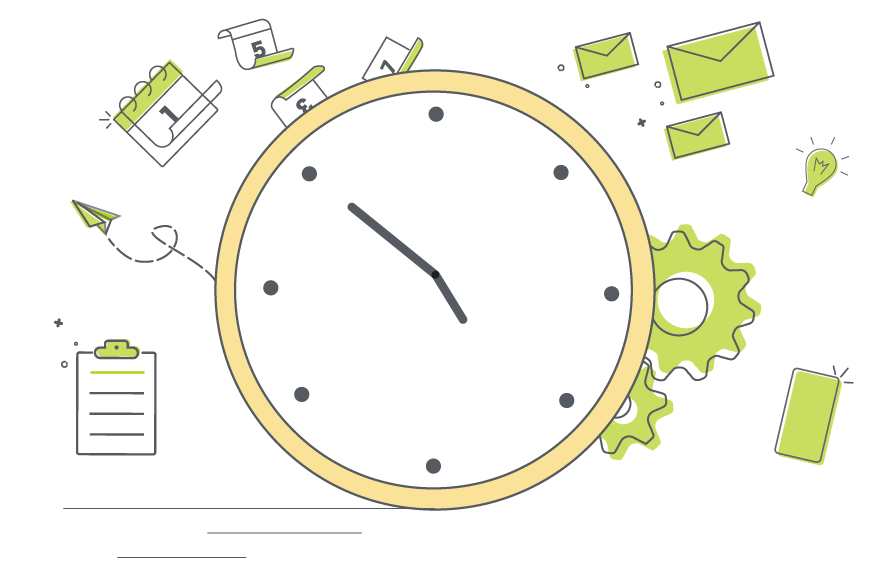 Time Is Money – We all know the old saying, it's probably been used in a million business meetings as shorthand for improved time management. It's the mantra for thousands of companies across the globe. But it's true! We have all been there. First thing in the morning, you know you have 10 things that NEED to be done today. You put your head down and before you know it, its 5.30 in the afternoon. Time has slipped through your fingers like sand. You flick through the roller decks of tasks in your brain and realize that you still have things to do. It's a busy world and we are all busy people. But could you have managed that ticking clock slightly better today?
In this week's article, we are going to take a look at time management. Let's see how that connects to the wonderful world of CRM solutions! Gone are the days of having to rely on your own, often overworked brain to make sure you finish the day with all those tasks ticked off your 'To-Do' list.
Time management starts at home!
One of the first things you would be told about when joining a new office is a rendezvous point for any emergency situation. You need to know where to head in order to stay out of trouble. The same can be said of time management! You need a rendezvous point to organize your day. You need a place where you can go so as to avoid those trouble situations.
We think the perfect rendezvous point is a Calendar.
But not just any old list of dates. You need a fully flexible, customizable, and dynamic Calendar. One Calendar that also acts as a to do list, a meetings scheduler, and a prompt to help you arrange your day in the most sensible way possible. Ideally, this Calendar should be linked to all the other important information about your day's tasks and calls.
---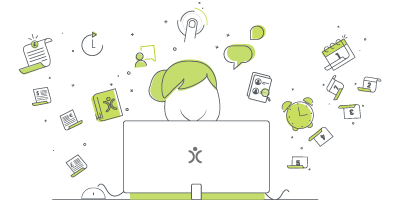 Do we have what it takes?
We don't restrict which features you have access to in OpenCRM based on how many users you have. You get everything right out of the box. Click to find out if we've got the features you need.
find out more
---
You need a CRM system!
We have chatted about the origins of CRM solutions in the past. We all know that traditionally a CRM system was brought into a company to help the sales team primarily. However, this is not the case anymore.
A modern CRM solution is now an all-encompassing business tool to be slotted into your company. Gone are the days of everyone working in their own corners of the business. With a tool such as Open CRM you can have the whole workforce singing from the same hymn sheet. And as everything within a product like Open CRM is an interconnected web, it just makes sense to include an interconnected Calendar module!
When you unbox your brand new Open CRM system (metaphorically, of course, we won't be sending you any boxes or software installation CD's) You will see that we have a module called 'Home'—it's the little house icon in the top right.
As standard, we assign the Calendar module to appear as the home module. As with the vast majority of Open CRM, this can be customised to show whatever module you like. After reading this blog, however, I'm pretty sure you'll want to leave the home module set to show you your Calendar. And why would that be….?
Planning is everything
What's the first thing you do when you sit down at your desk? (After the strong cup of coffee, obviously. Mine's black, no sugar please.) You might jump straight into email world? Perhaps you take a dip in the shallow end of your outstanding support tickets? But how do you know how much time to spend paddling around in those tickets? How do you know if you have 30 mins available to respond to that complicated billing question? This is where your home button comes into play!
Getting yourself home is the first thing anyone here at Open CRM does on a morning. And I don't mean we all jump back in our cars and head for the hills. The first thing we all do here is log in and have the home module pop up in front of our eyes. This helps us organize and plan our days by:
Giving you a snapshot overview of the coming day, week or even month
Providing you with today's to-do list
Allowing you to easily shuffle things around to make room for that much needed half an hour to respond to that email
Showing you not only your own day to day, but can also show you other team members. Meaning you can plan a meeting easily without wasting an hour in communication and a needless email exchange
---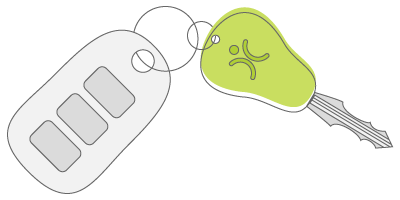 Want to take it for a test ride?
Nothing compares to trying out a piece of kit for yourself. Click to sign up for a free trial and see if OpenCRM has the look and feel (as well as the features and functionality) that you're looking for.
try it out
---
So, you can see, with the home module showing you your Calendar, it's going to mean within the first few minutes of everyday, you are planning the rest of the time at your desk. You are making sure everything that needs to be done, gets done!
Open CRM also has a couple of neat little touches here. You can personally color code your Calendar so you can easily see group meetings, tasks and other important info. You can also select how you would like to see this Calendar. Personally, I like to see mine in a 5-day view, Monday to Friday. We have other staff here that like to see only that specific day. And some team members who like to see a full months' worth. As with most of an Open CRM system, it's whatever works best for you! As I stated in the bullet points above, you also have the ability to flip between your own Calander and any other team members. This again saves so much time when it comes to planning meetings and organizing yourself against the rest of the business.
At the Centre of your Notifications is the Notifications Centre
What happens when something crops up that you have not planned for today? It happens to us all; you have a nicely laid out day in front of you. You have logged on at 8.50 this morning and taken a look at what you're doing. Then out of nowhere, someone across the office takes a call and a really important task or call back lands on your desk.
Without a CRM or time management system in place, you might be tempted to drop everything and deal with this fresh new task. But have you got your priorities correct?
Without a CRM solution doing the heavy lifting, it could be very difficult to know if you are bumping a much more important task or meeting to deal with this new 'thing'. You could end up bumping a task to plan for a presentation for example. You deal with the new task but the knock on effect of missing that planning time means you are now under prepared for your presentation. AND it turns out the new task was nowhere near as time sensitive. Nightmare, right?
This is where the notifications centre comes into play. Showing on all pages, within all modules is our friendly little bell icon in the top tool bar. No, it doesn't actually ring because that would be super annoying.
What it does do, however, is it gives you a small prompt with a number. This number is to let you know how many notifications you currently have. This will allow you to click your home icon, open your notifications, look down today's plan and work out the best time to deal with the new notification! As you can see, using this one simple example, time management is so important in operating a successful business.
---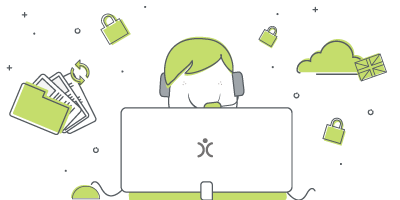 GDPR: your data, your rules
We've always put data protection at the heart of OpenCRM. So with the introduction of GDPR, we've added new tools and features so you have the control you need to implement your policies and achieve compliance.
find out more
---
The Projects Module
As you might expect, our project managers couldn't do such an excellent job without the Projects module. Seems obvious doesn't it, but why is it so integral?
Jumping back to the Calendar for 1 second. Let's take the example above. You are a project manager. Your day is all planned out. You finish up the morning's tasks, jump back to the home screen for a glance at the afternoon and see that you have some work to do on an open project.
Maybe you have some brief notes within the activity in your Calendar, but you need to know how much time to spend on each of those bullet points. You might also need to know how much time the project recipient has paid for. And how much time you have already used. Those key pieces of information are going to dictate how you tackle this afternoon's tasks.
As we have said, a CRM system is about having everything connected. With Open CRM, you can easily solve the above dilemma. Simply open up the activity in question, read your notes and then click the project which is linked directly from that activity. You are now in the land of the project! You can see exactly how much time has been used. You'll see how much they have paid for AND a detailed, granular overview of what needs to happen next to move this one along. With everything being intrinsically linked within the system, you will never be in danger of overrunning a project or forgetting to deliver that really important service you agreed to on opening the project.
You also have an excellent Open CRM feature that comes into play here. With the Projects module, you can click from the project you are working on to reach a calendar view for said project. This 'Project Calendar' will then show you all of the linked activities you have performed and need to perform to get it signed off. Again, we can't stress enough how much easier life gets when the whole company is interlinked with a good CRM solution!
Open CRM also has the same time management tools built into many other areas of the software, but when it comes to projects, this is a definite 'must have' feature.
---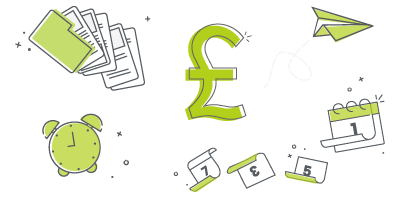 The bottom line
We've got a simple pricing structure: a per user monthly fee that gives you access to the whole of Open CRM. No restrictions and no hidden fees. See? We told you it was simple.
find out more
---
Manage those Time Management Tools
What about if you're already all over this time management stuff? We live in a world where planning and successful implementation can be make or break. So perhaps you are already using a tool to help with this. Good news! Open CRM also integrates with the market leaders in time management.
The last thing you want when you have this wonderful system connecting all aspects of your business together is to be out of sync within your Google Calendar, or MS Teams Planner or To-Do list! This is the reason we chose to integrate with such applications so that any task, activity, call, or meeting you add to Open CRM will also be pushed over to those 3rd party pieces of software. So, if you were reading this blog thinking 'I already have a Calendar application I check every morning', you are covered with Open CRM. We will keep your day organized not only within your CRM system, but also within your 3rd party Calendar app! Cool, right? We certainly think so!
The Take-Home…
The lessons to be learned within this blog are so important when it comes to running a successful business. Speak to anyone who runs a company worth its weight and they will tell you about time management! Without it the foundations of your business can easily start to crumble around you and cause a difficult to tackle dry rot to set in.
Whether it's a general need for better time management or a way to succinctly bring all of those separate Teams' Planners together, Open CRM has got you covered.
If you like the sound of any of the features I have spoken about within this article, give us a shout. We always take the time to listen to your individual needs. We will be honest and open about how we think we can help you reach your business goals. And all of this comes at a very affordable price for all SMEs! And for any managers out there thinking about minimizing stress for your team, take a look at Graham's tips here.
Give us a ring, drop us an email or even better still, click here and take a 'no risk, no commitment' free trial of Open CRM. See if it's the sort of business tool that may be able to help you manage your time in a more effective way!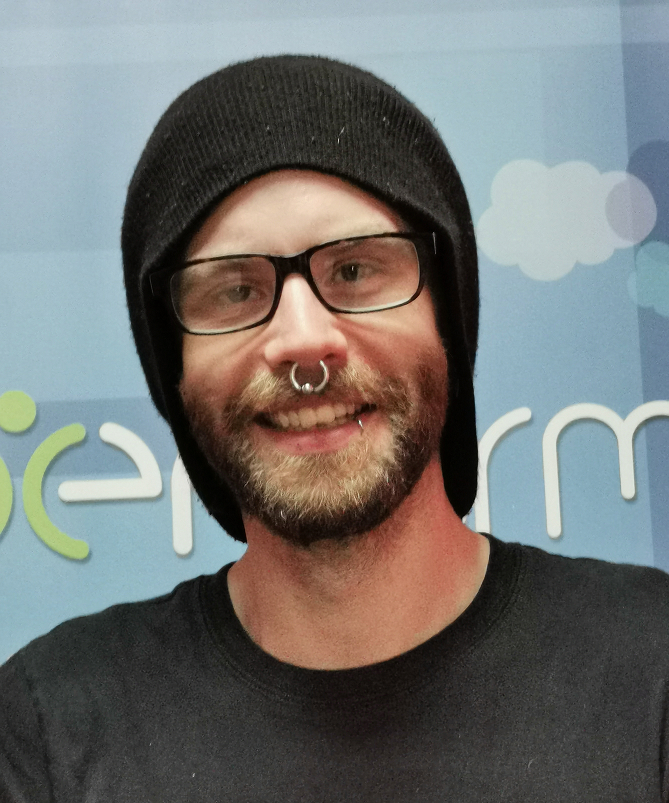 Having managed bands' and musicians' social media since MySpace was a 'thing', jumping on board with OpenCRM to help manage our social media output was an ideal place for me to be. I have lived in the historic city of York, beautiful sunny Brighton, but grew up here in the Yorkshire Dales. When I'm not in the office you can normally find me wedged into a tiny van trekking around the UK and Europe with my band or spending time with my partner and our son.