Finding The Right CRM Manager
2 Aug 2021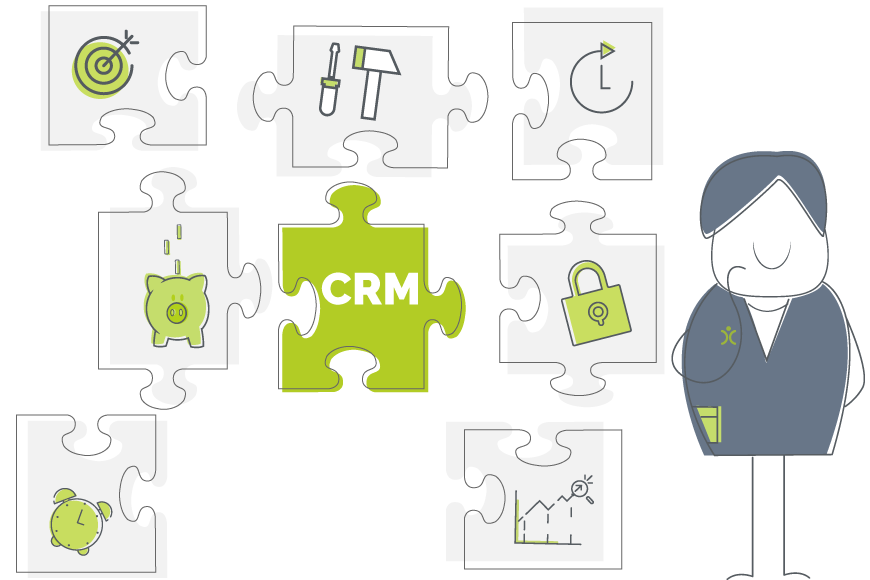 Two key steps in getting a new CRM system are firstly, getting the software in place and secondly getting a CRM manager to oversee the set up and day-to-day admin. Ignore that second step at your peril. Often the reason for a project failure is not necessarily down to the software or your business, but not dedicating the right resource to getting things up and running. 
This post isn't about why you should pick a particular CRM (although we love talking about that too). It is more about how to ensure the system is set up correctly, and that you have a team happy to use it. In order to achieve this, you need to delegate or hire someone to project manage this.
This is your CRM manager.
Depending on the size of your business, this might be someone from the senior management team or it could be someone selected to do this with your full endorsement. It is important that this person has been given full support of the management. This way they are able to carry out their CRM project unhindered by roadblocks and constantly needing to request authorisation.
It is also important that that user has sufficient resource to manage this. If they are doing it on top of regular duties, there is the danger that they will only find the time to progress at the start or the end of the regular working day. Before the regular day-to-day stuff gets in the way. CRM projects can fail for a variety of reasons and not embracing the system throughout your business is one of them. This can be mitigated by having a CRM manager and all-round champion.
As well as having a CRM manager, you need a CRM plan…
The CRM Preparation
To get the ball rolling, you need to agree on the goals your CRM needs to fulfill. These goals will need to be SMART, in order to help keep everyone on track.
Let's start with what is often goal number one: migrate all your existing customer data out of disparate Excel spreadsheets into your customer relationship management solution. This is usually best done before any user training takes place, as it means your system has got tangible data that means something to your team.
SMART means that this task needs to be
Specific – Yes, moving all the data off spreadsheets into an online platform is a specific task.
Measurable – If we know how many contact records are stored in Excel, we should expect the same number of records to appear in our CRM, prior to any deduplication that may be required.
Achievable – We need to make sure the CRM manager has the relevant tools needed to carry out this task. This can either be managed internally, or you may wish to delegate the job to your service provider. They can then carry out the data import as a professional services job.
Relevant – It is essential to the continued growth of the business that your data is imported into your CRM, therefore this task is very relevant.
Timely – Although not specified in the brief above, the request has been made for the data to be migrated before the user training can take place. Finding out when that training is scheduled means you can set the timeline for this work. In addition, you want to minimise the time between creating the spreadsheets, and starting to use the new CRM. Therefore, it is important that the data migration takes place within an anticipated time-frame.
---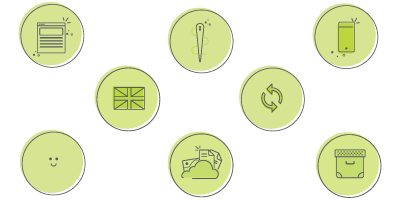 What do you get with OpenCRM?
Unrivalled customer support? 2TB of storage per account? Data held in EU? It's the sort of stuff we think you should be able to take for granted, but which you won't necessarily get from our competitors.
find out more
---
The Scope for the Manager
This is just one example of a task that your CRM manager will need to look after from start to finish. Other items are likely to include –
Customise your system
When you buy a standard CRM solution, you get an out-of-the-box package. The system will therefore need to be tailored to meet your needs. Your CRM manager's job here is to turn that generic product into a bespoke solution.
Promote your Brand
Customer-facing documents such as sales PDFs or email templates will need setting up and designing. This ensures that the tone and message of your brand is accurately captured within the system. If you have email templates that cover most standard scenarios, you have a huge timesaver on your hands. Sales people don't need to type out long emails, and you can be sure that the wording of those emails suits your business. After all, for some companies, brand and brand awareness is a key selling point of their whole personality.
Empower your Staff
The system is only ever as good as the people using it. Therefore, your CRM manager will need to figure out who needs training on what, when they are available, and what infrastructure needs to be put in place to carry out the training. If your team do not have adequate training, they will be constantly at battle with a system they don't fully understand. For the sake of a small investment, this does feel like false economy.
Track Results
Earlier we mentioned that you need to decide on your CRM goals. With those targets in place, you need to check that you are achieving them. One way your CRM manager can do this is by configuring a suite of reports. These can easily be created within the CRM, and can be presented as a list, a summary, or a graph. They can also be scheduled and emailed to yourself or other stakeholders. Let your CRM show that you are getting the right ROI.
As with our analysis of what is involved in a successful data migration, your CRM manager needs to establish solid guidelines for the desired outcome of all of those above steps. That way they can put their plan together and make sure everyone is happy..
Who is the CRM Manager?
One question remains – what are the qualities that a CRM manager should bring to the table?
Managing Resource
Firstly, that person needs to be given adequate resource to deliver the task at hand. All too often I have worked with clients who have tried to cover the CRM champion role in their spare time. This rarely works. Who really has that much spare time at work anyway?
They will need to know your timescales, so they can have the system ready for your go-live date. As mentioned, your data will be at its most relevant as soon as it is migrated, so ideally you want to go live as close to that date as possible. Otherwise, you could end up in a situation where your nice new system is full of out-of-date information. Not the best start.
Your CRM manager will also need to know what budget the client has available. Details such as the cost of hiring meeting rooms, employing graphic designers need to be factored in. So you need someone that can work to a deadline, and within a budget.
Organise And Plan
Having established the scope, your CRM manager will need to work towards your goals and ensure they are met. You need to tackle these in the appropriate order.
For example – you cannot import your data if you haven't first configured your system. There will be custom fields to add and picklists to update to match your existing data.
Think Strategically
You cannot just look at each department in isolation. You could hide some parts of the system that will be very relevant to other members of the team. Or you could set certain fields as mandatory which are not going to be useful to everyone. You need to keep your head above inter-departmental priorities and view the implementation as a whole. Using profiles and permissions, you can keep everyone happy by configuring the system so that different users see different fields and data.
Embrace the Project
You need to approach the project with enthusiasm, if it has any chance of succeeding. Instead of simply foisting the job onto someone's no doubt already overloaded plate, it needs to be given to someone who can prioritise this. When it is done with heart and soul, the enthusiasm of your CRM manager becomes infectious.
Aim for some Quick Wins
Adopting a CRM solution will require a certain degree of cultural change within how your day-to-day operations work. After all, your staff will need to log into their CRM system, rather than opening up Excel spreadsheets to view their customer data. You can Set up reports. This can be a quick way of demonstrating how a data-gathering task used to take all Friday afternoon can now be done at the click of a button. This kind of thing will demonstrate the value of the CRM solution as it makes their lives easier.
There are lots of factors involved in helping your CRM manager become a successful trainer. Part of that challenge also involves rolling out the training in a manner that the team will "get". Don't just rely on a generic user manual and let the team get on with it. Delivering the training in bite-sized chunks in a familiar terminology will make a massive difference and minimise frustration.
The Summary
The last thing your CRM manager will want is just to be burdened with implementing a new set-up for your business without having a plan and without knowing your goals. But armed with the relevant information and resources and with the right skills, a good CRM manager is the key component that will make your project a successful one for years to come.
My role is to build our Customer Success team and I work with our clients and prospects helping them get the most from their subscription – it is a fun challenging role as no two days are the same. When not in the office I'll be either making a noise on my guitar or getting my trainers on for a run out in the Yorkshire Dales, North York Moors or the Lake District.