National Day of Unplugging – How a CRM solution can keep you working, even when you're not
28 Feb 2022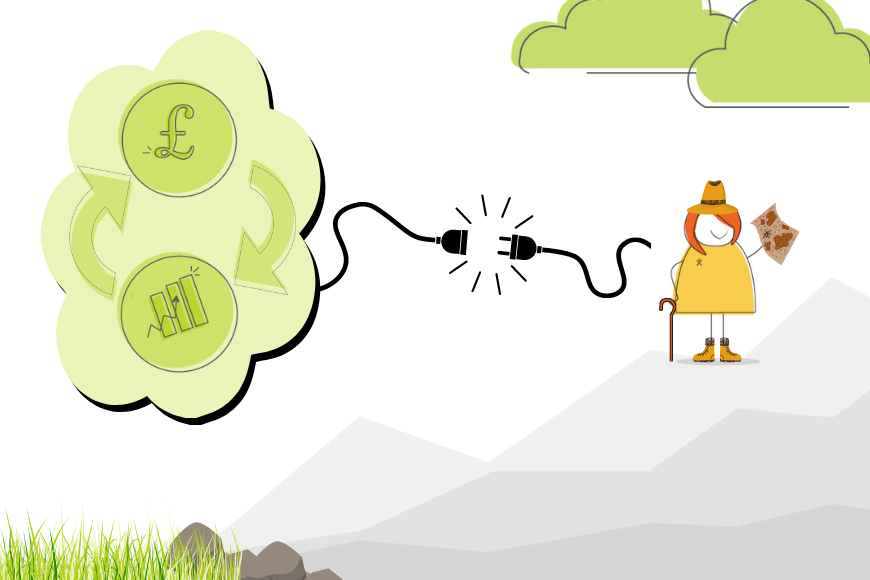 You might not have March 4th in your Calander…yet. But a National Day of Unplugging is quickly being adopted by companies all over the globe. And that's exactly what March 4th is all about. It's an 'unplugged day', but what does that actually mean? And how can you keep those sales coming in even when you're halfway up a mountain connecting with 'all things mother nature'. And, more importantly, your tech is tuned of!
National Day of Unplugging
Firstly, let's take a look at what the day is all about. The following description of Unplugged day comes from nationaldayofunplugging.com –
'National Day of Unplugging is an awareness campaign that promotes a 24-hour respite from technology annually observed the first weekend in March. For more than a decade, schools, religious institutions and businesses have used our resources to inspire healthy life/tech balance within their communities.'
As we can see, this day of technological respite has been around for a while now. In fact, nationaldayofunplugging.com tell us that this year will be the 13th annual day off from technology! People unplug for many reasons. To 'reconnect', to have some 'family time', to 'jam with the band', there are a whole host of good reasons to turn off your tech and take a break.
---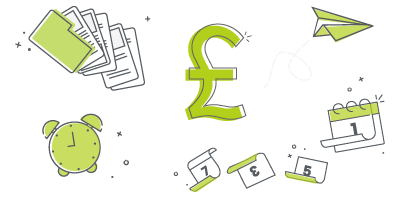 The bottom line
We've got a simple pricing structure: a per user monthly fee that gives you access to the whole of Open CRM. No restrictions and no hidden fees. See? We told you it was simple.
find out more
---
From one business owner to another…it's tough! Getting a good work/life balance is always a struggle. I, personally, have been cruising around the Mediterranean and have still been answering emails and making business phone calls. Your partner is happily sipping margaritas by the pool and you've got your phone, tablet or even laptop on the sun lounger next to you. Sound familiar? As I said, it's tough and I get it!
Today we are going to take a look at some of the ways we can use a CRM system to keep our companies wheels turning whilst you take a break and join the rest of the world for a day of unplugging!
Keeping those sales coming in
Arguably, one of the main reasons CEOs, MDs and Business Owners struggle to disconnect is the fear of losing a sale. And it's a reasonable fear. It's often the kind of fear that pushes a company from being good to being great! But constantly feeling that fear and allowing it to impact our home lives can lead to issues. Remember the partner sipping margaritas? How can we free up our work lives enough to join them by the pool…in mind as well as in body. And more importantly, how can we join them without letting 'the fear' dominate your every thought.
Implementing a good CRM system in your business could be the key. Wouldn't it be brilliant to know that, whilst your whole team is off reconnecting or jamming with the band, those sales are still coming in! Let's take a look at some of those automated sales tools a good CRM should offer to enable your business to do just that!
Jotform Integration and Automated Emails
So many companies out there gather leads and potentials through an online submission form hosted on their website. I could use a whole host of examples here but why not use ourselves here at OpenCRM.
---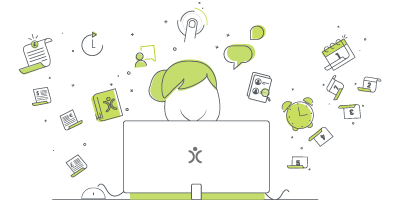 Do we have what it takes?
We don't restrict which features you have access to in OpenCRM based on how many users you have. You get everything right out of the box. Click to find out if we've got the features you need.
find out more
---
We love to offer our free demo to anybody who might be interested in signing up for an OpenCRM system. We have a friendly little form we ask our potential new customers to fill out in order to gain access to a demo system. But what happens when we all unplug for the day and we have new customers trying to road test OpenCRM? The answer lies in our Jotform integration.
With this clever little feature, we are able to offer our demo system out to the world even when we're offline. The new potential would simply fill out the hosted form on our website. This then creates a new record within our OpenCRM system and triggers an automated email to the new potential customer. Within the email are all the details they need to gain access to the demo. No human interaction needed!
Our sales team can be trekking up a fell in the Lake District. Those new interested parties are still receiving a personal, prompt service from us. And the best bit…When the sales team arrive back at their desks refreshed and rejuvenated, those new leads have been created and assigned. They arrive on Monday morning. Load up their Leads module and hey presto, those new leads are there ready to be called.
And using those automated email features doesn't stop at simple sign up emails. How about the example of a business that sells products through an online eCommerce platform. With the whole office taking a break from tech you still need the ability to process those new orders. Using our Zapier integration you could automatically push those new orders through to your CRM system. Then assign an auto email rule for new orders. Your customers are feeling warm and fuzzy about their purchase and have important things like a purchase confirmation and order number.
Essentially by using automated emails you can keep your business world turning. And the same goes for important follow up's.
Action Plans
If we use a different example for this one. Take a company whose revenue is based around reaching out to people via email. Company X needs to send out 3 emails at different intervals to a customer. Email 1 is sent right away. Email 2 is sent after 1 week and email 3 is sent out after 10 days. But oh no, email 3 needs to be sent on March 4th. With an email action plan in place not only can email 3 be sent automatically without anyone having to physically hit a send button, but also emails 1 and 2 can be as well! So not only are you keeping up your services whilst you're away from your desk, but you remove the element of human error for the whole process.
---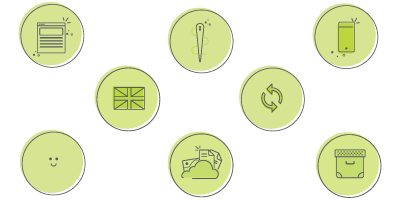 What do you get with OpenCRM?
Unrivalled customer support? 2TB of storage per account? Data held in EU? It's the sort of stuff we think you should be able to take for granted, but which you won't necessarily get from our competitors.
find out more
---
Mr Smith at Company X can take time off without having to remember to call the team and remind them to send out those emails. And talking specifically about OpenCRM, using our Stripo integration you can also be safe in the knowledge that those emails look slick. They look professional and no one will be rushing to get those emails completed so that they can turn off their tech and join the rest of the team at the gym. Those emails can be automatically triggered, so your team don't even need to hit a button to assign Action Plan A. Using workflow in the background when a customer fills out that Jotform and that data is pushed through to OpenCRM, Action Plan A can be automatically assigned to the customer and those 3 important emails will be sent without any of your team (or yourself) having to do a thing!
Workflow
On the subject of clever little pieces of workflow, let's chat about workflow automation for a second. A CRM workflow feature, generally speaking, allows more complicated automation to be achieved within your CRM system. It should also give you the ability to have multiple triggers. So if a specific value on a record is entered, this could trigger a workflow rule used to assign that record to a particular member of the team. Then again, this assigned workflow could then be used to automatically populate other fields within a new record. And so on and so forth. A good example of this would be converting a Lead into a fully-fledged customer.
Paula was a Lead within your CRM system. She did a trial of your product and she had a demo with the sales team. She decided that your product was the one for her, it's all good news. You use a good looking email template to send over her contract to sign.
If we know one thing about Paula it's that she's prompt! She signs that contract off and fills out all the details you need to progress her order using a Jotform. BUT Paula wants to opt for the 'all singing all dancing' version of your product. Again, excellent news.
---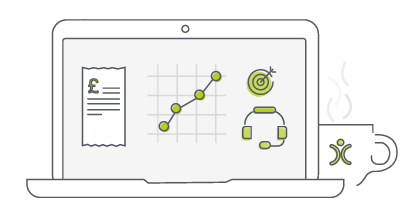 Looking for a quick overview?
Sometimes all you are looking for is a quick video to give you a feel for the software you're investigating. Well search no further. Just click the button, sit back, relax, and watch our quick overview video.
watch now
---
She ticks the box asking for the premium version. When she hits submit on that contract it's automatically pushed through to your CRM system. All of her data comes through with no problem and the tick box for 'premium' is ticked on her new Customer record.
Your workflow rules mean that she is automatically assigned to a 'premium' account manager. Then you have your second piece of workflow that kicks into action, sending her a congratulations email for becoming a premium customer. The workflow rules running in the background also automatically add Paula to the premium mailing list. And at the same time, the workflow rules apply a 'new customer' discount to her record to say thank you for opting for the premium version of your product.
And as I said, this is all happening in the background with no interaction from your team needed. This means with a properly configured system, you can all participate in Unplugged Day without worrying about Paula's order sitting there, unattended to, until you get back to your desks!
And with OpenCRM being so highly customisable, your options are endless when it comes to getting your system configured to work exactly the way you do.
Cloud Based
This one is going to be a really quick point. Mainly because it goes against the very ethos of a National Day of Unplugging, but I still think it's worth mentioning. Having a cloud-based system makes life so much easier. If your life partner was aware of the limitations of a local system -v- cloud-based, I'm sure they would push you towards local, to keep you off your systems. But having the flexibility to access your CRM business hub from anywhere in the world can be game-changing.
Yes, you want to unplug and enjoy your day. But sometimes you just NEED to connect with the business and fix an issue. If your business is on fire, metaphorically speaking, having the ability to log on to put the fire out can be invaluable.
I realise that it's completely against the ethos of a National Day of Unplugging, but if you're anything like I am, even when you're consciously unplugging, you would still like the option to plug back in again if you really need it! Sometimes knowing there is nothing to do is invaluable itself.
---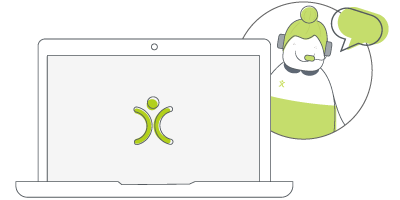 Let us take you on a tour
You've had a look around and are starting to think OpenCRM might be the system for you and your business. Why not chat with one of our team (and ask your burning CRM questions) as they take you on a tour of the system?
find out more
---
Email Integration
Lastly, let's talk about email integration. As a manager or business owner, you know the feeling of returning after a day off to 2 or 3 hours of sifting through your jam-packed inbox. I'm sure you would love the ability to have an email land in your inbox and push it straight to your CRM system? If you did this, you could set up notifications to be triggered from the arrival of a new email into your system. This could notify the team member in charge of looking after that customer! That's exactly what POP2OpenCRM can do!
The overall upshot of this kind of feature would be a drastic reduction in the time you need to spend sifting through those emails. You can simply mark it as 'read', move to 'archive' and get on with your day. In the background, your CRM system has flagged this email for the account manager and you don't need to pass the work on or get involved.
It's now possible to take yourself away from work without having the 'inbox anxiety' you might normally feel. No more 2 to 3 hours of reading when you return. You simply clear out the messages and relax knowing your team have the response and action in hand!
Take some time off!
To wrap up, how do I feel about Unplugged Day? I love it! I think it's an excellent way to push focus on getting a good work/life balance. But, honestly, would I love it as much if I didn't have OpenCRM covering my back whilst I'm away? Certainly not!
We might sell different products, provide different services, make our living in different ways but the one thing we have in common is being a business owner or manager. So I can relate to the worry often created by taking some time away from the business. Like I said at the start of this article, I GET it! And it's because I get it that we created such a jam-packed cloud-based CRM solution. By getting our config just right and utilising the tools on offer, I am able to turn off my tech, sit down behind my drum kit and thrash around without my mind wandering back to the office!
My wife gets to spend her time with me, not with me but from behind a screen! Of course, the business still needs me. The team still need to work, but for those occasions such as March 4th, we can turn off the tech and reconnect with those around us. With no impact on the smooth running of the company!
All of the above features are available within OpenCRM. And we don't have sneaky paywalls we hide certain features behind. It's all available out of the box for one fixed price. We keep all of your data right here in the UK, so you know it's safe as houses. And as previously mentioned, with its customisable nature OpenCRM works for you! Not the other way around!
Check out a demo by clicking the FREE TRIAL button below or in our top menu. Don't forget to reach out to me if I can help answer any questions you might have about OpenCRM. Speak soon, I'm off to go and join the wife by the pool….
---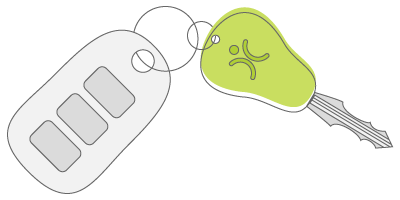 Want to take it for a test ride?
Nothing compares to trying out a piece of kit for yourself. Click to sign up for a free trial and see if OpenCRM has the look and feel (as well as the features and functionality) that you're looking for.
try it out
---
Before I got my start in the tech industry as part of Apple's UK Mac launch team, I was a professional drummer (notice I didn't say musician). But once I got in, I was hooked and I've been involved in the tech industry, primarily software development, for over 35 years. I founded this company and I now have the enviable title of System Architect (as well as Managing Director) here at OpenCRM.