Questions to ask during a CRM Demo
6 Jun 2022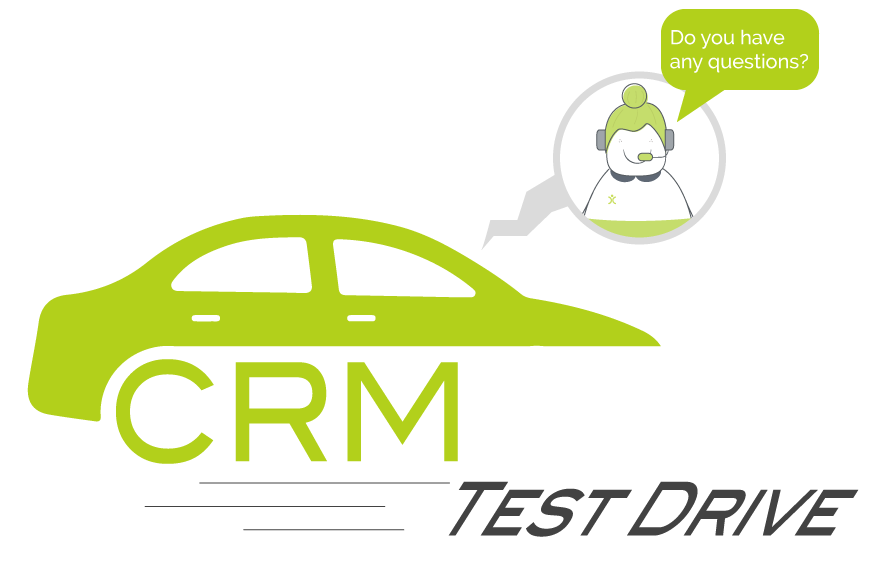 When you are in the process of evaluating CRM software, one of the best things to do is to request a CRM demo. This offers you the benefit of having an expert walk you through the system. This will give you an idea of its full capability. An online test-drive if you like. But hang on – make sure that you have you got your seat belt strapped on before setting off. In fact, whilst we're here, have your "must-haves" and "wants" checklists to hand before the car salesperson starts to demo the bells and whistles on the latest model he wants you to buy. 
Which Model?
Cars generally serve the same purpose of getting you from A to B. Some might be great for short stop-and-start journeys, whereas others are more suited to long distance travel. One model will offer more space in the back of the car, and another will just have two seats. Well just like a car, the design of a CRM will differ from model to model, so the key is to find one that suits your needs. 
When you are having your CRM demo, as with any other software demo, try and lead the conversation as much as you can.  Don't forget you have an expert in the car with you so make the most of that. But don't be dazzled or side-tracked by features that look great but might not be relevant to your business needs. 
With that in mind, I have put together a list of subjects for you to think about prior to your CRM demo, so you come armed with relevant questions.
Your Departments – Today and Tomorrow
A CRM system comes loaded with modules that have a different relevance for each of your departments. Your sales guys will love seeing their leads loaded into the system and tracking their pipeline dashboard using Opportunities. The support team can depend on the Helpdesk module for their ticket management, and account managers will be looking at the Companies, Contacts and Activities features. 
Have a think about which departments are coming on board first when setting up the initial configuration. You will need to keep the bigger picture in mind and think about how and when you will introduce subsequent departments.
Which Integrations
Traditionally, businesses used disparate pieces of software to manage different areas of the business. You might have been using separate accounts packages, databases to store client information, Outlook for emails and another tool for support. Getting a CRM package offers the chance to start aligning these components as you can integrate between applications.
There are two things to think about here. Firstly, are you using separate tools for legacy reasons – because that's how you've always worked? Perhaps the CRM demo will highlight the powerful, embedded Helpdesk module, meaning you can dispense with that third party.
If you are using an accounting package such as Xero, you will want to see if this integrates with the CRM. Alternatively, if there is not a native integration you can explore options such as Zapier's functionality to see if you can bring your different systems together.
Features
As you have booked a test drive for your CRM demo, you no doubt have a fair idea of what a CRM system does. It is always good to see these in action. Ask your guide to show you how you can create a new Lead record and convert them on the system. How to track interactions with that Lead, and how you can assign tasks and calls to different users. Sending emails – how does that work? Make sure your basic requirements are being met. Once you have got those basics ticked off, see which added factors are there that make the system really shine. Automated reports, a slick Lead conversion process, document storage or access to a customer portal are all good examples. 
---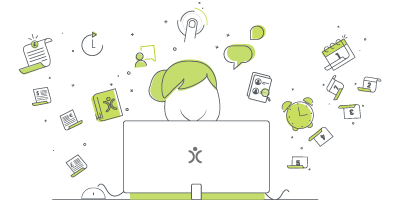 Do we have what it takes?
We don't restrict which features you have access to in OpenCRM based on how many users you have. You get everything right out of the box. Click to find out if we've got the features you need.
find out more
---
Present and Future Functionality
Your business works in a particular way. You'll have a system for managing prospects, new clients, orders etc. that will be unique to you. Will the CRM cater for this? Or can that process be made slicker? It is always worth going into these discussions with an open mind. If we think back to our test drive – you may know one way of getting from A to B, but the driver of the CRM demo may know of some shortcuts. If you can present your challenges – ideally prior to the demo – you can let your potential service provider suggest solutions for you.
Again, here it is worth thinking of the bigger picture. You may be tempted to heavily customise areas of the system, under the guidance of the initial team coming on board. But be wary of removing or hiding functionality that is beneficial to users that will implement the system at a later date. Hopefully the driver of the CRM demo will show you how using features such as Layouts based on user profiles will give you the best of both those worlds. Design the screens to display information based on what the user needs to see.  
Security
When you are on the test drive, your guide will be keen to point out the various safety features. Child locks, brakes, parking assist, adjustable mirrors and so on. On your CRM demo you should enquire about the security features available. Do you want all your users to view all the data? Or should you restrict access to some information to administrators? Should everyone be able to create a report and import or export data, or do you need to limit that?
Don't forget that your data is your intellectual property, so you need to think about the safety measures to ensure this valuable commodity cannot easily be compromised. There is a lot to consider – on the one hand you want the system to be as user-friendly as possible, but you also need to consider where too free access to data and configuration can become a danger to your business. This is before we even look at the more general IT security considerations. 
Must-haves vs Nice-to-haves
One of the key details to have is that checklist of must-haves before you start your demo. As the demo progresses, you can tick each point off once it has been covered. If you get to the end of the demo and some details are still outstanding you need to ask questions. Maybe it was just missed out on the demo, but it might also be something the system does not offer. Whatever beautiful add-ons and extras the system might have, make sure the essentials are in place or you will be kicking yourself forever afterwards.
You can start to have a bit of fun with the extras once that is out of the way. You can let your hair down and let the expert go to town with the added goodies available. See what you can do with the power of Workflow for example, to really improve productivity as you cut down on manual steps.
Who has put the Questions together?
If you are getting different teams on board, you will need to collect questions and gauge opinions. You might think you know how everyone works – or wants to work – but why not get answers from the source. This is more important than you might have first thought. Getting your staff involved in the decision-making process will give them a stake in the success of the project. You are likely to view your staff jobs from a different angle to the actual picture. As a result, they will come up with questions that you would not think of.  
Data Migration
Switching to a new CRM brings its own questions in terms of the data you are storing. Your initial reaction is likely to be that you want to bring as much information as you can into the new system. But it also gives you the chance to do a bit of data housekeeping. Clear out old data and only keep what is currently relevant. GDPR brings its own set of considerations to the table too.
You will need to know if the data you store is in a format that can be exported. Once it is out of the old, can it be easily imported into the new system? CRM providers will be far more used to this question than you, so whilst on your CRM demo it is worth touching on the subject of data migration.
Ask the Drivers Themselves
Finally, I wanted to flip the roles around, and see what our sales people wish they would get asked when on a CRM Demo. One member of the team commented:
My question that I wish more prospects would ask, for their own sakes – "How can I best manage compliance with the data that i hold in my CRM system? Do you have tools that allow me to better stay compliant". Of course my answer would be that yes, this is so important to you and I wish more customers took an active approach to keeping their clients data as secure as they can.
Another person added:
"I wish more would ask where is their data stored. The fact we are a UK Company and your data is stored in the UK is a real plus."
Back to the Showroom
Well, that is the end of our CRM demo – with the test drive over we head back to the showroom. As CRM providers we understand that you will be doing your due diligence and comparing providers. As this is a significant investment in the future of your business, you may want another follow up demo. Perhaps you need to involve other stakeholders in the next steps. Whichever your preferred approach is, make sure you come armed with the right questions. As well as ticking your own boxes, it means the CRM provider can tailor the demo to give you a bespoke test drive.
My role is to build our Customer Success team and I work with our clients and prospects helping them get the most from their subscription – it is a fun challenging role as no two days are the same. When not in the office I'll be either making a noise on my guitar or getting my trainers on for a run out in the Yorkshire Dales, North York Moors or the Lake District.