The Difference Between a CRM Trial and a Demo
9 Sep 2019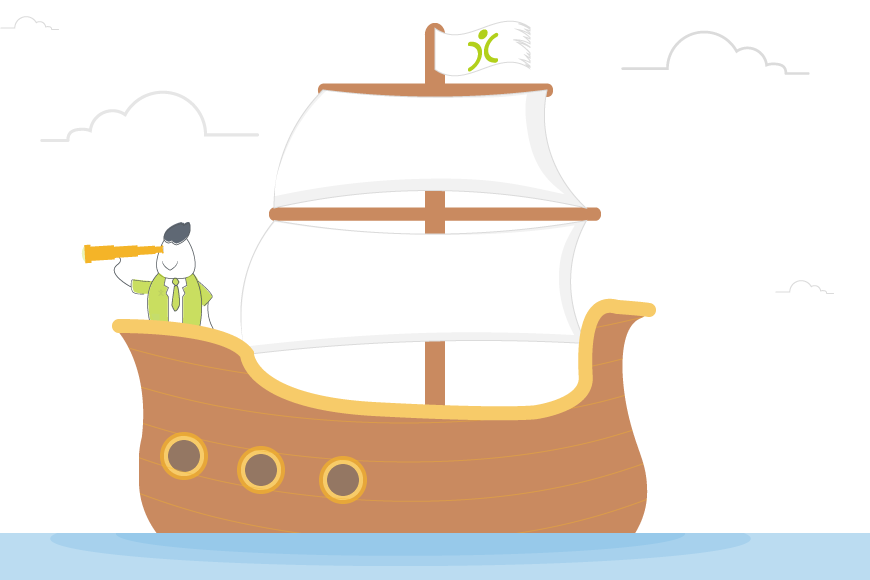 When you're shopping around for some new business software there are several ways to go about it but often your decision will be helped via either a trial or a demo. In today's blog post we'll be comparing the two. Thinking about when a free CRM trial may be more relevant than a demo of the software, and vice versa. For many of you this journey will take you across uncharted waters, so we've put together a few tips for you to help you navigate those high seas and help get you where you need to be. Get ready to sail and here we go.
Running The Riggs
Before you start, you need to double check what your business requirements are and ensure that the software you are appraising is fit for the job. For example if you need a full CRM suite that has functionality across the board then you want something more than a basic package, but if you actually need an ERP system then you need to focus your search in the right place.
Here at OpenCRM we pride ourselves on being honest. If a prospect comes to us with some requirements that are too far removed from what we offer to be a feasible match, we will let them know, and do our best to point them in the right direction to help get them what they are looking for.
Manning The Decks
As the software buyer you need to be honest with yourself and decide whether you are sufficiently qualified to appraise what is on offer, or whether you need some outside help. You could either task someone within your business to learn about the software market to ascertain the suppliers worth chasing, or you could employ the services of an impartial consultant. I mean, you wouldn't dare heading out on the seas without having a qualified crew on-board would you?
Setting Sail
Once you have got the prep work out of the way, you can let the journey commence! Generally, the first step will be to identify a smaller number of suitable suppliers, which is no mean feat given the hundreds of software providers that are out there. Determining factors here are likely to be the range of features that are essential, and what budget you have available.
Once you've whittled down your choice you need to determine how you are going to be appraising the software. This often starts with a visit to the website and perhaps watching some online presentations so you can get a feel for what's on offer. Once you're past that stage you'll be investing a little more time. This is the stage where most providers will offer you a demo, or for you to trial the software for a limited period.
---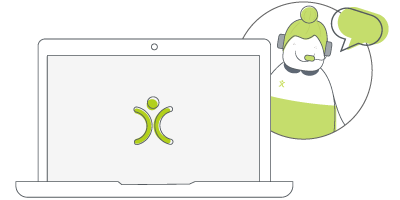 Let us take you on a tour
You've had a look around and are starting to think OpenCRM might be the system for you and your business. Why not chat with one of our team (and ask your burning CRM questions) as they take you on a tour of the system?
find out more
---
Demo – Inviting a Captain Aboard
On the surface, a demo might feel like a loaded solution. After all the provider is showing you around their ship, which of course according to them is more beautiful than all the other vessels on the water! Think about when you're buying a car. If you really need a four-door car that will fit your family and two dogs with ease, you don't really want to be going home with a two-door car with a tiny boot just because the salesperson showed you the great built-in satnav!
The fact remains that you will not know a great deal about their product whereas they will know it inside out. To prevent yourself from being dazzled with features that may not be of use to you, make checklists of your "must-haves" and "nice-to-haves". As long as the key components are ticked off then you are good to go. The additional extras may well come in useful one day but should not cloud your judgement when making your decision.
Navigation Made Easy
One advantage of seeing a demo is that the provider will have already done some configuration on that system. It comes loaded with sample data therefore if you want to see how segmentation of data works then you can see a real-life example in practice. You'll be able to see pipeline reports, email templates, and all those good things, in action. A demo allows you to see a fully configured system in action so you can work out if it is designed with your needs in mind.
CRM Trial – Plotting Your Own Course
A trial is when you get access to a version of a system, generally for a limited time. This allows you to explore the software at your leisure. Instead of someone pointing out all the bells and whistles you can focus on what you need to see and do. What's more you can share this with your colleagues, without needing everyone being available at the same time to view the demo.
Whilst you're playing around with your trial you can make notes, repeat processes, take screenshots, record videos and much more. However – in order to make the most of the trial, you need a degree of familiarity with the software. Even if you have used similar solutions, you will face something of a learning curve. This also means you run the risk of carrying across bad habits that you had learnt using other software, without being aware of the shortcuts and functionality that this solution has up its sleeve.
Sailing Without a Compass
With a free trial there is the danger that if you are left to your own devices, you may be inclined to bail as soon as you encounter any pain points. As the provider is not on-hand to point you in the right direction, it makes it harder for them to offer a quick and easy solution to the any problems you are having. The frustration for both parties is that often these will be simple questions with straightforward answers. Another issue with the trial is that you'll normally be running this alongside your day-to-day work. As soon as something urgent crops up, you are likely to neglect your CRM trial. There's no real time pressure or appointments to be kept when running the trial, and too many distractions to prevent you from keeping focused.
---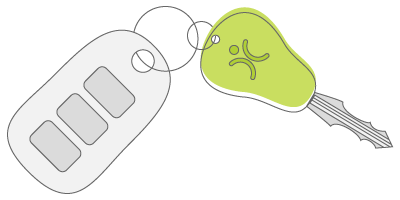 Want to take it for a test ride?
Nothing compares to trying out a piece of kit for yourself. Click to sign up for a free trial and see if OpenCRM has the look and feel (as well as the features and functionality) that you're looking for.
try it out
---
The best of both worlds
Taking on a new software solution for your business requires a considerable investment in time and money, so you want to be as sure as you can that you've picked the right option. In an ideal world, you would have a demo of the system – from an expert that knows exactly what they are doing – followed up by access to a test system, so you can manage your own CRM trial.
As you have already had the demo and spoken with the service-provider they will already have an idea of what you are trying to achieve. During your trial, not only will they be available to answer any questions you may have, but from the demo they will be in a position to pre-empt your pain points and send the relevant information your way to help calm those rough seas.
Our Approach
Here at OpenCRM we offer the chance to have your own trial, but with a twist – it comes with a demo beforehand. We'll get on-board your ship and help you navigate your journey with us. The reason for this is outlined above. We want you to get the most from our CRM solution and the easiest way of achieving this is by understanding what your needs are.
Having that conversation puts us in a position to help you customise your CRM trial and focus on what you need. We will happily point out as many bells and whistles as you like, but the key is to get your "must have" list ticked off – and see how many "nice to have" items we can cover as well – to make sure our journey together starts on the right footing. It gives both parties the chance to ensure that this will be the start of a great and fruitful relationship.