The Machine That Runs Itself
2 Jul 2018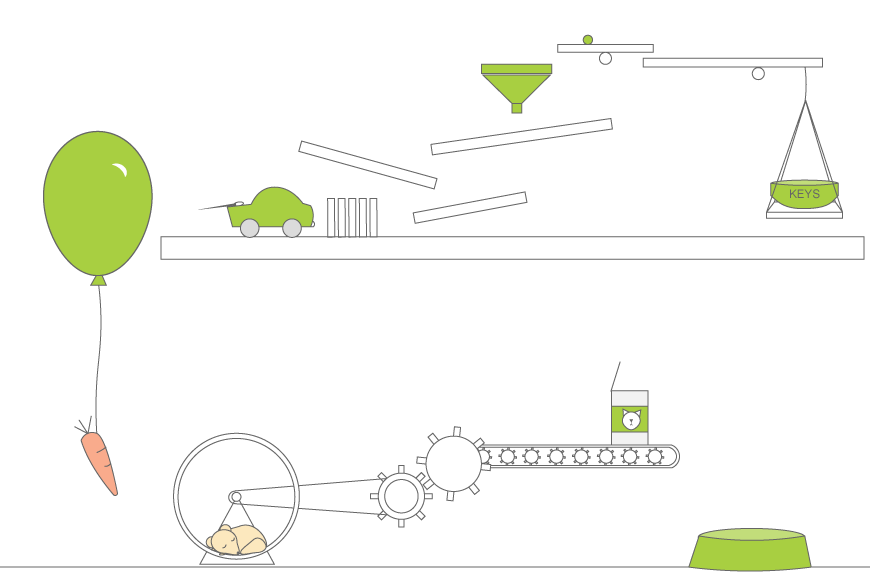 Like it not, GDPR is now with us. A real "thing" that – fingers crossed – means we all as individuals have a far greater degree of control and transparency over the data that companies hold about us. Hopefully, this gives us a means of controlling who keeps in touch with us.
In order to build tools into OpenCRM to help make you GDPR-compliant, this has offered us the opportunity to have a good think about automation within the system. We already have a plethora of tools such as Email Plans, Action Plans, Clickthrough tracking and so on. These are all functions that can create activities, emails or statistics based on other actions.
You know in the Wallace and Gromit films, where Wallace has invented those machines, aka cracking contraptions to help with those everyday occurrences such as helping you get dressed, or the all-important task of making a cup of tea?
Well in OpenCRM terms, this is called Workflow, whereby you can trigger a wide range of actions, letting the system update itself when specific criteria and conditions are met.
This is configured within the Settings area of the system. A quick word of warning here – these tools are powerful and therefore can only be accessed by OpenCRM administrators.
Once you are in, you'll find a treasure trove of options designed to help you trigger automation – whether you want to update an existing record, create a new one, send notifications, create linked activities and so on, this is an exciting and powerful aspect of the system. It does mean that the system can now take care of updates such as changing the status of linked contacts when a prospect  becomes a live client, thus keeping your data up-to-date.
Of course it is the people running and working the business that make or break it, but automating as many processes as you can will save you time and minimise errors, so why not see which of the available contraptions can help you to help your business run itself?
My role is to build our Customer Success team and I work with our clients and prospects helping them get the most from their subscription – it is a fun challenging role as no two days are the same. When not in the office I'll be either making a noise on my guitar or getting my trainers on for a run out in the Yorkshire Dales, North York Moors or the Lake District.