Turning your (CRM) House into a Home
11 Nov 2019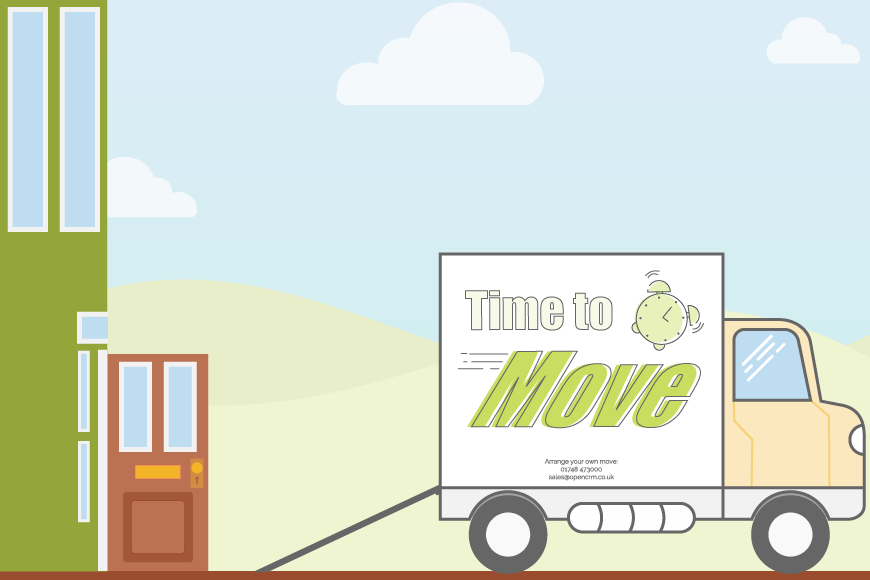 Choosing and implementing a CRM is a bit like buying and moving into a new house. In today's blog post we're going to explore this process of starting your journey with your new CRM house. Let's look at a fresh CRM install and consider how the options for moving house and switching CRM provider raise very similar questions.
You can liken a vanilla CRM system to a new-build house. It has been built according to a high spec and is ready to be moved into. It comes with a fully equipped kitchen and bathroom, and a bunch of empty rooms waiting for you to make your own.
With that framework, you have a few decisions to make. Are you going to furnish and decorate everything yourself? Would you rather leave it entirely to the experts? Or are you going to opt for something in between? By the way, this isn't a trick question. There is no right or wrong answer, but you need to decide what best fits your budget, time-frame and skillset. One difference is the size of the project. When you move house that directly affects you and your family. However, a CRM switch affects your entire business therefore there is a lot to consider in terms of configuration and stakeholder groups involved.
After considering the structure of your CRM house, we'll turn our attention to the content of your shiny new homestead. Consider the furnishings and fixings to be the system itself, with your belongings equivalent to your data.
---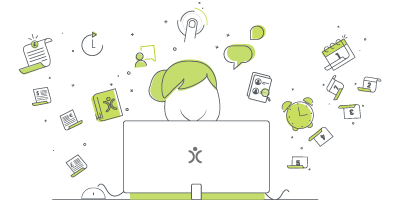 Do we have what it takes?
We don't restrict which features you have access to in OpenCRM based on how many users you have. You get everything right out of the box. Click to find out if we've got the features you need.
find out more
---
The DIY Approach
In theory you could move in there and then and start creating the system around you. The first couple of nights might be uncomfortable as you are waiting for your new bed to be delivered! But as it stands, the CRM house is designed to meet your requirements out of the box. You're not going to tinker with the kitchen or bathrooms and the fittings are all fit for purpose.
Once the furnishings are delivered you still need to put everything together. Think of when you've bought some flat pack furniture. You know that there is a fair amount of work with a side-helping of cursing to be done!
Putting a vanilla CRM House into working order requires a similar approach. You can move in straight away and the core functionality is good to go. But there will be some things you still need to put together. There will be at least one custom field to add, to capture data unique to your needs. Once you start adding fields, you might want to take others away. Your provider will offer some handy FAQs that work in the same way as your flat pack instructions. This (actually – hopefully better!) – simple guidance is there to help you get set up.
Get the Professionals in
You love your new house, but this is just the start of the bigger picture. You might want to move the kitchen to another part of the house. Or perhaps redesign the upstairs rooms. Before you start dismantling the kitchen, you'll need some pretty decent plumbing and electrician skills. Anything less and you run the risk of serious accidents happening. Time to get the professionals in! Of course this comes with an associated cost, and most of these jobs won't happen overnight, so you need to factor in some time before you can move into your fabulous new house.
Your CRM house is no different. If you have radical plans for redesigning the system, it's not something you can manage yourself. It is a sophisticated piece of work that has so many moving parts, so you run the risk of breaking something when you start tinkering with the back end. It makes sense therefore to put your ideas to your CRM provider or developer, so they can implement your requested changes in a structured and safe way. Just as with the above house scenario, this will involve time and money, but the longer-term gains make these investments worthwhile.
Collaboration
When you move into your new home, you may be doing so with ambitious plans in mind, but a limited budget to start with. Starting with the basics, bit by bit you customise and rebuild your property and really make it yours. Some if this is easily done by you, whereas you'll call on the experts to deliver some other changes.
With your CRM house, many clients will take a similar approach, sitting somewhere between the DIY and the professional. Using a combination of development and training, you get the provider to deliver some customisation whilst educating you on how you can manage this going forward. Designing PDF templates, creating custom views and reports are all so much easier after a bit of guidance.
Making your House a Home
Once your house has been fully configured – fittings all done, furniture ready and pictures put up on the walls, you are ready to bring your worldly belongings in. This is where you really make the place your own. Moving house is something of a chore but you can make life easier for yourself in a few ways.
Firstly, boxing everything up in a logical way – putting belongings from each bedroom into labelled boxes, putting kitchenware into its own boxes and so on.
When you are transporting the boxes from the old place to the new one, put the boxes into the removals van in logical order, so you only have to pick up each box once. Playing what I like to call "van tetris" loses its appeal when you're lifting that same heavy box of books for the third time!
If all of this sounds like a bit of a hassle, you could outsource all of this, and get a removals firm to take care of everything. This will cost you money, but maybe you have decided that doing all the packing, transporting and unpacking is not the best use of your time.
---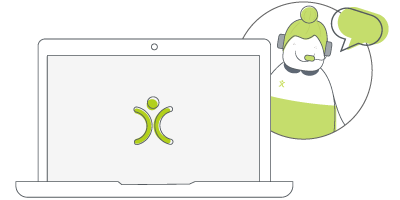 Let us take you on a tour
You've had a look around and are starting to think OpenCRM might be the system for you and your business. Why not chat with one of our team (and ask your burning CRM questions) as they take you on a tour of the system?
find out more
---
Let's now flip the scenario back over to your CRM house. With all the development work and configuration complete, now you just need to get your data in. As with the boxes and the transport, you need to make sure your spreadsheets are well organised. Ideally, your Company and Contact data is designed in a consistent format with data sitting under the right columns and in the relevant format. Once the data has been tidied, it can be imported into your system in a logical sequence.
Just as with moving house you might decide that you'd rather leave this heavy lifting to the experts. Your CRM providers will be well experienced in the manipulation and import of data. What's more they can see the bigger picture and spot problems in the data that might cause problems later. It is easier than to tidy a messy spreadsheet rather than having to stop an import halfway because you've noticed that some of the columns are misaligned further down the spreadsheet.
The Finished Product
Well that's a bit of a misleading headline, as what is a finished CRM house for one person is just the start of the journey for your system users. But this journey kicks off on the right foot, with a system defined according to your needs.
Imagine visiting a set of houses that were sold recently on one estate. They each start off with a uniform look and feel. But once they have been lived in for a while, each house has a unique style. This is a long-term project as you are constantly adding new pictures to the walls, re-arranging furniture and so on. Gradually turning that house into a home.
In much the same way, what started out as a generic CRM house has been configured and furnished with the details you need, ready for you to get started on your new and improved business journey.