PDF Templates: Sending professional Sales Templates with just one click
23 May 2022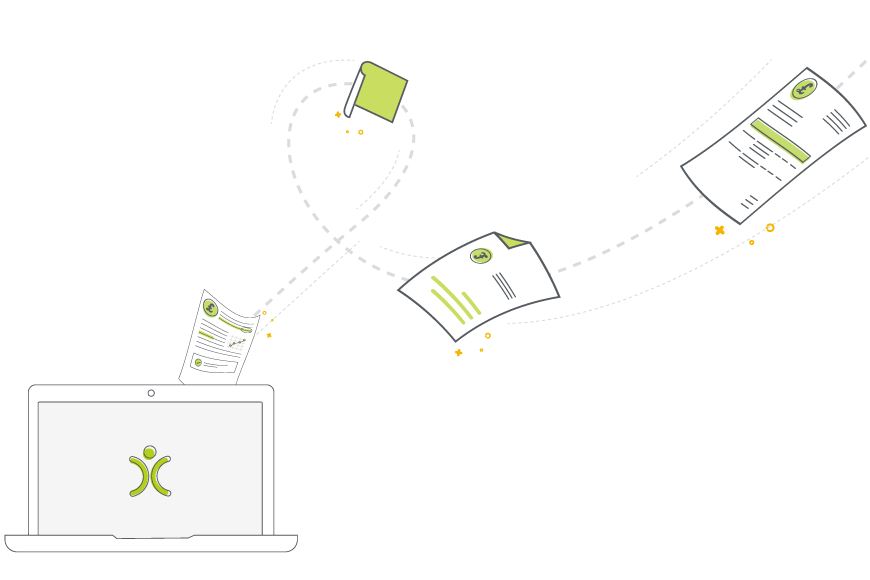 I'd like to go through some examples of just a few of the different PDF templates you can build in OpenCRM. And then offer some of my favourite tips and tricks for getting these templates looking right for your business branding.
One of the real benefits to a CRM system is a more streamlined sales process. And one of the areas that I think helps both with streamlining AND making your sales team look really slick (in a good way) is sending out professional PDF templates.
PDF Templates for Quotes or Proposals
The beginning of the end! (of your sales cycle): finding a price and product that work for both you and your customer.
When it comes to building a template that you can use in your Quotes module, there are two main routes you can take: a standard quote template or a proposal template.
A standard Quote PDF template will have the details of your two companies at the top. Maybe some descriptive information about the quote itself. And then a product grid detailing what is being proposed and what the cost would be.
It will also have logos and maybe even T&Cs on it. Templates like this are perfect for sales teams that offer out of the box solutions. It is basically a list of products or services and their costs. So something like this:
A proposal template, on the other hand, is for when your sales cycle involves a bit more of a bespoke product or service.
In these cases, your template will need to outline the details of how this will be configured or built, the time involved, and of course the costings.
This kind of proposal template could be built in OpenCRM as a PDF template or a Mail Merge document. It's your choice. I've built this one as a PDF:
Does that look like something that might be useful for you? Keep scrolling to the tips and tricks section of this blog. Let's give you some ideas on how to build one! 
---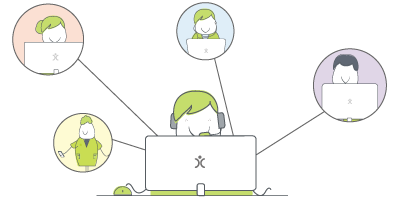 Watch and learn
If you're looking for further information on how specific features and functionality play out in OpenCRM, why not click to check out our webinars?
watch now
---
Sales Order PDF Templates
For many of our users, the Sales Order stage of their sales journey is all about getting that final approval to close the deal. So these templates need to clearly lay out all of the details your customer needs to know before they sign on the dotted line.
Or should that be the digital line with our esign facility? Anyway.
This means having all those company details and the information about costs front and centre. It probably also means including your detailed terms of supply and maybe some product specification sheets.
Adding this in OpenCRM involves creating what we call Supplementary Pages for your sales PDF templates. These pages are a blank canvas that you can use to build anything extra that your templates need, from cover sheets to standard supplemental information.
You can see in this example, I have added an extra couple of pages for T&Cs and other information a customer might need:
Keep scrolling for a couple of tips on building these supplementary pages and adding other files to your email templates.
PDF Templates for any kind of Invoice
It might sound strange at first reading, but there are a lot of reasons you might send out an Invoice PDF. Ok…usually it is just a request for payment. But that payment could be for a recurring subscription, a one-off payment, or even a credit invoice.
Having multiple templates in your CRM system to handle this all-important stage of your sales cycle is essential.
Now you can do this in any of our modules where you can build PDF templates. But I have always thought that Invoices is where this feature really comes into its own.
For example, I've created three Invoice templates and used the same Invoice to export them…see how just a few small changes have made the three PDFs give very different impressions?
---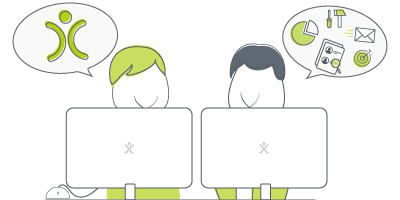 Don't just take our word for it
Click to read how other companies have benefited from using OpenCRM. From out-of-the-box implementations to businesses that needed bespoke development to fit their unique approach - we've seen it all.
find out more
---
Tips and Tricks
I've given you a few examples of how you can build PDF templates for every part of your sales cycle. So now I'd like to offer a few tips and tricks that I've learnt over the years for the actual crafting of these templates.
One last thing before we jump into my top tips. You can build PDF templates for so many of the different modules in OpenCRM…for a variety of reasons, not all of which relate to sales. The look and feel of them is entirely up to you and what your business needs.
The modules that have the option for PDF templates are:
| | |
| --- | --- |
| Companies | To send company statements or print out an overview ahead of a meeting |
| Contracts | Send your customers an overview of how much support time they've used, maybe ahead of their renewal date |
| Events | Use them for building event schedules or information sheets |
| HelpDesk | Send details of a repair or regular service |
| Invoice | We've already talked about this, but when it comes to building your sales records, think about how they will appear to your customer. |
| Projects | Keep a customer in the loop with progress reports or use for notes ahead of a project meeting |
| Purchase Orders | We've already talked about this …they work just like the other sales templates |
| Quotes | We've already talked about this |
| Sales Orders | We've already talked about this |
Our Five Top Tips
1. Test!
My absolutely biggest tip for anyone starting their PDF template building journey, whether for sales or otherwise, is to test the templates!
There is a lot of trial and error when it comes to building PDF templates. Many things can affect the layout.
Make sure you test with products with both long and short descriptions, lots of products, just a couple of products, product groupings with and without descriptions, customers with long and short addresses, and so on. (You could even add extra styling for the product grid.)
Create test records and try out any new PDF template. Limit yourself to making one change to the record at a time to see how it affects the layout.
2. Duplicate
Whether you are building a whole new template or just tweaking an existing one, make sure your duplicate rather than edit.
This is to make sure that the template you already know and love isn't going to be affected by your changes.
And if you have more than one person working on a template, think seriously about having two different versions. Just to protect all the hard work you've put into it.
3. Building a Proposal Template
To build a PDF template without a product grid for a module that HAS a product grid (Quote, Sales Order, Purchase Order, Invoice), you will need to click to Duplicate a PDF template from a module without a product grid. You could use HelpDesk or Events, for example.
Once there, you'll be able to select which module you want this new template to be used for.
And then it's just a matter of building (and testing) your new template.
4. Use Supplementary Pages for Extra Professionalism
Adding a front cover to one of your sales PDFs is a great way to reinforce your branding. It may also provide some additional information that your customer may find useful. It could have the contact details of their account manager or reminders of where they can go to make a payment.
Including additional pages after your PDF template is an easy way to include important information as well.
Building these pages, like any PDF template, can take a bit of time and trial and error.
Some of the really useful tools for building these are:
Page Break – a little button at the right of the text editor that lets you decide when to start a new page.
Paste as Plain Text or from Word – instead of right clicking to paste some text, go to the top of the text editor and choose to either paste "as Plain Text" or "from Word". This will bring up a little box where you can paste without worrying about the formatting getting all muddled.
Tables – creating your supplementary page as a table or series of tables makes it easy to see which bits of text should stay together…you can even set the width to help with positioning.
5. Including Additional Attachments
If editing supplementary pages isn't your cup of tea or you have information that should only go out some of the time, adding additional attachments to your email templates is another way to provide that level of detail.
This can be done automatically based on which email template you select.
You can even have certain Documents in OpenCRM added to an email whenever a certain Product is linked to that sale!