What is the Real Purpose of CRM Software
7 Oct 2019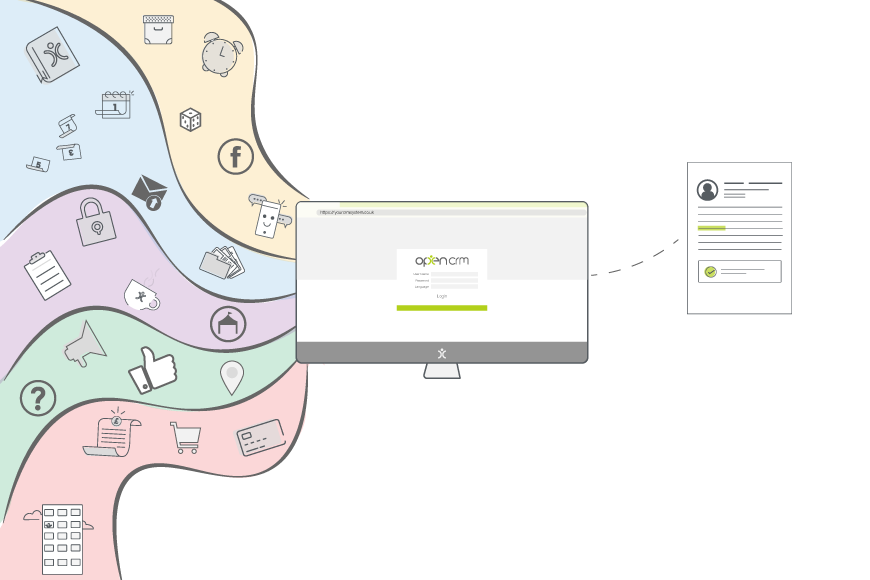 For today's blog post, I'm going to approach the above question from a different perspective. Normally this type of post talks about how software can help your business, but today I'm going to say that the real purpose of CRM software is to make your client's lives easier. In fact, it does that so well that they don't even know that there is a powerful piece of software working for them behind the scenes.
Often the business cosmos is so inwardly focused that is easy to lose sight of the world spinning outside. But that can be dangerous game to play. As well as ensuring your own house is in order you need to keep an eye on a couple of factors outside your control.
Firstly, you need to watch out for any trends and innovations happening in your industry. Your own well-oiled machine needs to keep up and stay relevant. Secondly you need to look at consumer behaviour.
Secondly, you need to look beyond your industry. If you own a cinema, you might think your competition comes from television, other cinemas and other means of viewing films. But your broader competition basically includes anything where people are spending their money, or what is happening around you. Your cinema may be located next door to a cheap and cheerful restaurant, but if they were to close, that would have a direct impact on your business.
---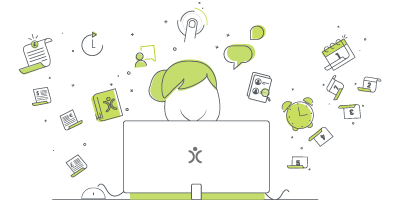 Do we have what it takes?
We don't restrict which features you have access to in OpenCRM based on how many users you have. You get everything right out of the box. Click to find out if we've got the features you need.
find out more
---
Currently, consumer uncertainty is attributed to affecting profits for many businesses, and this is not a factor that you can affect directly, rather something you need to work around.
Consumer behaviour determines the market just as much as industries themselves do. With that in mind, let us view the purpose of CRM software from a client's perspective. Here are 5 ways it makes their lives easier.
1. Relevance
I do a lot of my shopping online, and end up either signing up for a newsletter, or liking a product on social media. As a result, my inbox contains a bunch of relevant emails telling me about new features and versions of products I've bought. Likewise, my social media feeds show videos, images and links that are of interest to me. The operative word is relevance. It means I can just get on with things without needing to remind myself when product updates or enhancements become available – my service provider takes care of that.
I like to think I am savvy when it comes to shopping online. know how to find products I am interested in. I know where to find the bargains. Once I've found a provider that ticks all the boxes, then I will probably stick with them for some time. They know how I like to be contacted. Some things are important to me, so I appreciate a text message or a phone call, whereas for other things I'd rather have an email I can read and digest at leisure.
How this works
There are a few ways your CRM can help you identify customer buying habits. An easy thing to do is to capture product preferences, subscription details etc on the contact record itself. That way you can segment your client data for some targeted campaigning.
Another way of achieving this is by looking at any orders or invoices linked to a contact record in the system. That gives you a more granular means of reviewing not only which products the customer bought but also details such as frequency of purchase and price paid. You can record customer communications preferences, so if someone likes to be called on the phone rather than getting an email, you can cater to the desired option.
2. History
I can review the history of my relationship with the provider via my very own login on their website. They provide a customer portal and when I made my first purchase, I got log in details so I could see details of my account online.
How this works
You can hook your CRM solution up to a customer portal. This interface allows you to expose certain pieces of information stored within the software to the client. You can pick and choose which records – for example sales orders, invoices or support tickets – are displayed in the portal.
3. Consistency
Regardless of the department I speak to, they know what I need. I get a good response across the board. I don't just need to wait for my favourite person to be on support – all the team know my history and are equally well-positioned to help out.
How this works
A permissions-based system means that all the departments can tune into your shared database. This starts from initial communications that a salesperson has with a lead, right through to a record of all sales and customer support enquiries. Using permissions you can specify which groups of users can only view records. For example, support staff are not likely to need to create or modify and sales details whereas sales staff probably don't need to edit support tickets. But that shared visibility means that whoever answers the phone has the information needed to help them quickly and easily.
4. Simplicity
If I need to change my contact details or address, I can easily do that online via the portal, to ensure that any future deliveries always come to the right address. Or if I have put a request in for some bespoke work, when I get the quote back, I can go online and digitally sign my approval. I can do any of the above whenever it suits me, no need to stick to the nine-to-five window. And if I forget to sign my quote or order, the provider will notice this and within a reasonable time-frame they can send me a polite nudge.
How This Works
As per above, the portal is a two-way interface that enables online communications between you and your clients. For example, if they edit their contact details, that information will automatically update their record within your system, so you are always up to date. eSigning is a feature available on the Quotes and Sales Orders modules. This allows you to email your client a copy of their order, including a link for them to go online and sign. This secure gateway can be used to trigger notifications to alert you when the order is completed so you can pass the information onto the production and accounting departments.
---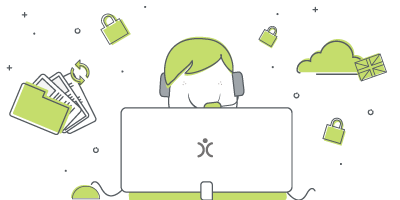 GDPR: your data, your rules
We've always put data protection at the heart of OpenCRM. So with the introduction of GDPR, we've added new tools and features so you have the control you need to implement your policies and achieve compliance.
find out more
---
5. Relationship
I love the products that you create, but what keeps me coming back is the level of service. I know there are plenty of other suppliers out there and if I was tempted to shop around, I might even find what I'm looking for at a better price. But with you guys I have peace of mind, I know the price I paid last time (by looking at the portal), and any time I call you for an update, whoever answers the phone can retrieve my account details there and then without needing to put me through five different departments! In fact, often you are so ahead of the game, you let me know when new products I am interested in are due to be launched.
How This Works
A mutually beneficial relationship not only saves time and effort but keeps the relationship happy. By segmenting data when carrying out any marketing, you know which of your clients want to hear about which products and services. Compared to the "spray and pray" marketing blasts of old, you are potentially getting maximum return for a fraction of the effort. Furthermore with GDPR in mind you have the tools to ensure your marketing stays within legal boundaries.
The Real Purpose of CRM
As you can see, the real purpose of CRM could be said to be the building of a relationship between a customer and supplier. There are a myriad of moving parts going on, ranging from system configuration, use of permissions, eSigning, maintaining a customer portal and so on, but the ultimate goal is to keep your users happy and your customers delighted.