5 Essential CRM Templates your Sales Team Needs
23 Nov 2020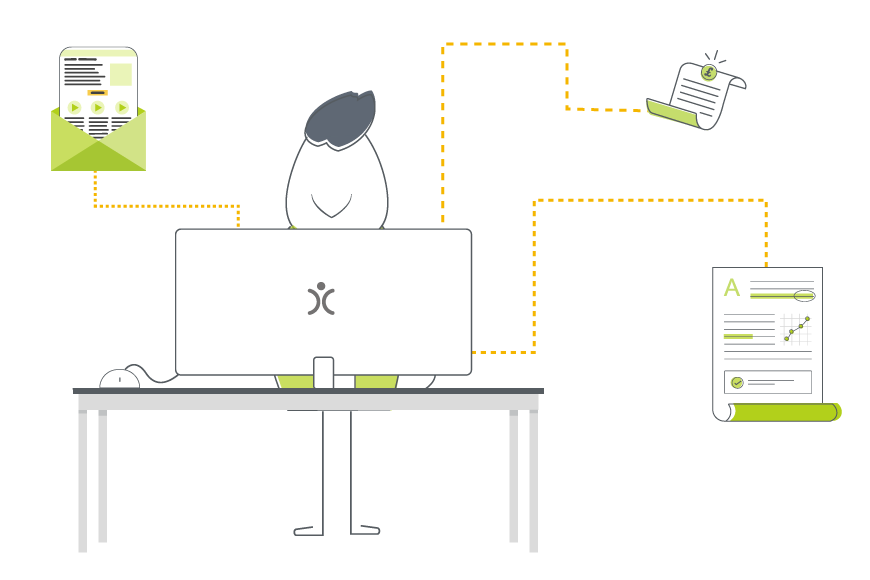 Think about the things you considered vital when starting your business. You needed a computer, right? And you went out and made sure your team had comfortable chairs to sit on whilst they tap away at their desks. You made sure to get the coffee situation sorted for all those thirsty workers.
And of course, you needed a CRM system. But it's not enough to just HAVE a CRM system. You need to fill that CRM up with useful data, automation tools, and, last but not least, templates. In this blog, I'd like to focus on five email (and other) templates your sales team will find essential. 
Before I go into the Top of the Pops style run down of which templates we think your sales team will need, let's take a quick second to talk about WHY. Why do we think you need some great email templates to work with?
CRM Templates: 'Why' before the 'What'
So, why does a salesperson find a template in their CRM system just as important as the coffee? (Notice I said 'just as important', because let's face it, coffee is also super important).
With any luck, your business generates a whole bunch of fresh leads in a week. You probably have some fast-talking salesperson taking those leads and turning them into revenue. But really…how much time do you want to lose from this person to writing emails and building PDFs? I suspect the answer is as little as possible, and you would be correct in thinking this.  
The easy answer to saving that sales person time is a CRM template.
I guess what I am saying is, as a time-saving device, CRM templates can save you HEAPS. And we all understand time is money, so by saving time your business will also be saving money. It really is that simple.
The other aspect to email and other CRM templates is brand uniformity. And that goes for your whole company, not just the sales team.
Sure, we all have an email signature with your awesome company logo at the bottom and all your well thought out branding, but what about the body of the email? Branding your company comes from finding a unified 'voice' to speak with. Are you going to be fairly chatty and jovial or is your company 'voice' a stern, formal one? With a bunch of really good email templates in your CRM system, you can make sure the whole company is speaking with the same 'voice'. This will solidify and unify that company brand one step further than your email signatures.
Now that we have touched on a couple of the 'why's', let's get into my own personal run down of the top five CRM templates we think your sales team will need…
---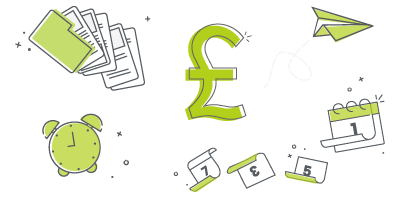 The bottom line
We've got a simple pricing structure: a per user monthly fee that gives you access to the whole of Open CRM. No restrictions and no hidden fees. See? We told you it was simple.
find out more
---
In at Number Five – Sales Intro
First and foremost, let's stick with the example above, that fast-talking super-slick salesperson we mentioned. The opening email this salesperson sends out is one of the most important they will send. It's your 'shop front' email. It needs to be really well worded. It needs to hit all of those brand uniformity points I mentioned above.
So, our number five position is held by the 'email intro' template.
Ideally, this email will say a little about your business. It will entice the reader to investigate more, and with that in mind, it should also hold some of your important links and company information. Perhaps it will advertise your awesome price point? Or maybe you have a free trial you can offer the potential new customer. Addressing pain points within this email is a very good idea. So have a think about what those may be for your customers and get those into your CRM system with a template.
With the email intro template created, your salespeople will no longer have to think long and hard about the words they use when contacting a fresh new lead. They simply go to the email templates section within the CRM system and select the 'email intro' template. And that's it! Done…
Another really cool feature of OpenCRM is our use of 'merge variables'. This is a shortcode (or merge variable) that can be included into the template to personalize the email without having to change a thing. With these variables, you can use the potential new customer's name and/or their company's name. You can also use the sales person's name to sign off.  
And all of this can be done without the salesperson having to change a thing within the CRM email template. Merge variables have the ability to pull information from other parts of your OpenCRM system and replace the merge variable code with the correct information. It sounds complex, but once you see it in action you will understand how easy it is to set up and how much time it will save your team.
---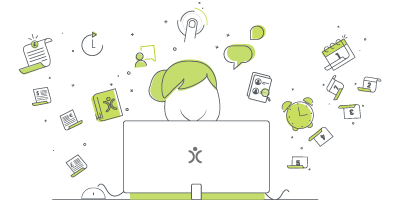 Do we have what it takes?
We don't restrict which features you have access to in OpenCRM based on how many users you have. You get everything right out of the box. Click to find out if we've got the features you need.
find out more
---
In at Number Four – PDF Templates
Along with that 'email intro' template, you may also want to think about a sales PDF. Perhaps you don't want to include ALL of the important information your potential new customer would need. It might be slightly overwhelming to send a new lead a 4 or 5 paragraph email. You could think about including a sales PDF.
As with the email templates we are discussing, creating templated PDF's within OpenCRM is easy. We have a PDF template builder within your CRM system as standard (along with the email template builder). These PDF templates are available in all of our sales modules, as well as others.
You could use this PDF template builder to design yourself a well presented, informative introduction to your business. It means you can reduce the word count of your initial email, only including the most important information, and any other enticing info about your company could go into the accompanying sales PDF.
But where these templates really shine for the sales team is in the sales modules…as you might expect. Being able to create and send professional, branded, and informative Quotes, Sales Orders, or Invoices is great. And in OpenCRM you can do it at the click of a button.
Above all, think about how much time this will save. Think about all those phone calls your sales team make where they spend the first 5 minutes of the call regurgitating this very same information. Now, with a great sales PDF being sent out on the first point of contact, that first call can be fast-tracked straight to the main course! And of course, as with all of this, you can reaffirm that brand you worked so hard on getting right.
---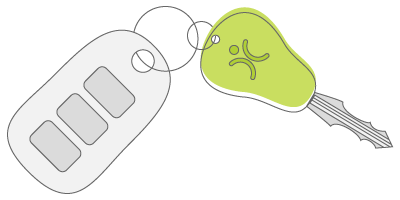 Want to take it for a test ride?
Nothing compares to trying out a piece of kit for yourself. Click to sign up for a free trial and see if OpenCRM has the look and feel (as well as the features and functionality) that you're looking for.
try it out
---
In at Number Three – Emailing Cold Opportunities
Sticking in the land of sales for a little bit longer, what about the leads and opportunities that may have gone a little quiet? If your business is anything like ours, you may have 1 or 2 salespeople who are particularly good at resurrecting those types of leads. The 'lead ovens' you might want to think of them as. The lead has gone slightly cold, so you pop them over to the lead oven and get them warmed up again.
I am sure there are plenty of times were that lead oven just isn't available. There may already be a cold lead being lightly basted in the lead oven, so no room for any more! This is where the cold opportunities email template comes into play. Use the expertise of the lead oven salesperson. Ask them to draft and format an email template that can be sent by anyone in your sales team, but with their tried and tested words! And as with all of those CRM email templates, within OpenCRM, you can use merge variables to personalize that email from any one of your team. It's like getting your lead oven sales persons voice (and marketing angles) to come out of the whole team's mouth.
As with the email intro template, this can be built and saved into the templates section of your Open CRM system. It could also include some of those pain points you can address, just to remind the cold opportunity recipient of how good your product is.
And if there's a series of emails you want to send out over a period of a few days or weeks, you can always add them into an Email Plan.
In at Number Two – Product Overviews
Let's imagine that you have a specific enquiry about one of your products. You sell guitars, but you also sell drum kits and speakers. You have a team of people who look after your guitar enquires and so on for each product group. What happens when your guitar guys are all busy and there is an enquiry they are best placed to deal with? It would be bad business to let that enquiry go to waste. Step forward email template (one not restricted to just your sales team) The Product Overview.
With unlimited storage capacity on your email templates within your CRM, you could create yourself a handy little folder called 'Product Overviews'. You could then add to that folder a different template for guitars, drum kits and speakers. This would mean when the above situation arises, you don't need to panic. You have a bunch of really well-worded emails you can reply with, all with that personal touch thanks to merge variables, and any one of your team members can send them!
And, with the PDF template creation tool, you could even automatically attach a whole bunch more product information to those email templates. So, your sales team no longer need to be experts in every department of the business. They just need to know how to find that all important template and click send. Instantly your guitar enquiry has a well worded flashy sales email providing them with some helpful product specific information. AND, they also get an attached PDF with a full break down of the type of product they wanted. Quick, easy and the customer feels like they have been well taken care of.
---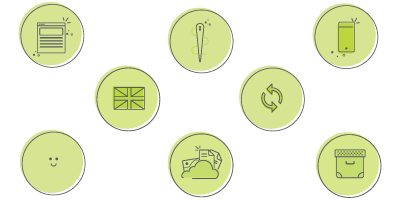 What do you get with OpenCRM?
Unrivalled customer support? 2TB of storage per account? Data held in EU? It's the sort of stuff we think you should be able to take for granted, but which you won't necessarily get from our competitors.
find out more
---
And flying into the Number One spot: Welcome aboard!
It's the email the customer is really looking out for! They have signed off an order with you. Given you money for your product and/or services. Shopped around for ages and decided they wanted to go with your company. It's all good news.
So getting that 'welcome aboard' email just right is super important…and really tricky.
You already know my answer: template it!
Some business will send out login information to a new customer. Others will need to send out warranty details. And still more will want to highlight T's and C's. All whilst making sure to get the tone and branding across perfectly. With a carefully worded email template, this can be achieved and is a simple click of the 'send' button away from reaching your new customer. (Here he goes again) and as I have said a couple of times in this blog, those merge variables mean you don't have to do a thing to the email before hitting send….We love merge variables, can you tell?
Going back to my opening 'why' stuff, this is going to save you heaps of time. You don't need to find the relevant information within a whole bunch of correspondence or dig through an outdated system. The warranty numbers, customer number, product information, welcome pack PDF can all be added automatically from within OpenCRM. Not only is this saving time, but your customer feels the love right away.
---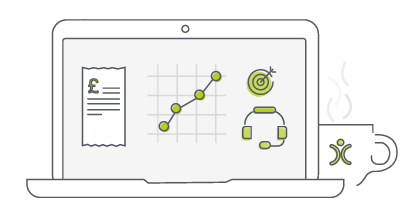 Looking for a quick overview?
Sometimes all you are looking for is a quick video to give you a feel for the software you're investigating. Well search no further. Just click the button, sit back, relax, and watch our quick overview video.
watch now
---
You could even hit send on that welcome aboard email whilst you are on a handover call to the project manager! Your new customer will be sat in front of their emails thinking 'wow'. They will be sure that they have made the correct decision to go with your business as the speedy and precise customer service they experienced all the way through the sales stage has continued even after they have parted ways with their money.
Those are not the only email templates we would recommend. I could go on and on about which ones we think you should use, but to get you started, those are my top 5!
If you had any questions you have thought of whilst reading this blog, please feel free to reach out to us. We are always happy to sit and chat about merge variables (clearly!) and storing CRM templates and anything else you might want to ask us on the topic.
For a free OpenCRM trial, click right at the top of the page and give it a whirl. You can see we've added a number of email and PDF templates to see what the system can do. And all of this is available to you right out of the box. OpenCRM has no hidden price levels or extra charges to unlock modules. Check out our price page for more info.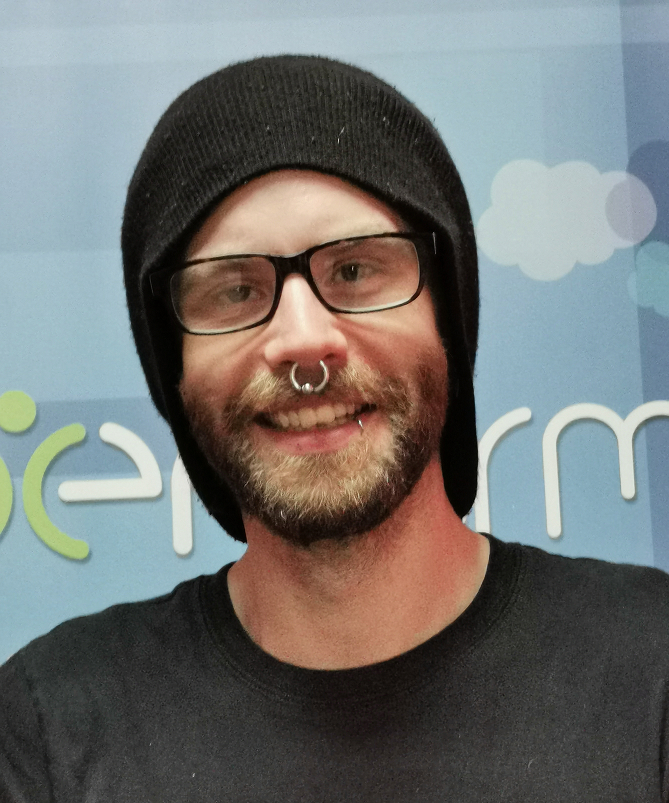 Having managed bands' and musicians' social media since MySpace was a 'thing', jumping on board with OpenCRM to help manage our social media output was an ideal place for me to be. I have lived in the historic city of York, beautiful sunny Brighton, but grew up here in the Yorkshire Dales. When I'm not in the office you can normally find me wedged into a tiny van trekking around the UK and Europe with my band or spending time with my partner and our son.