5 Things To Consider For Your Charities CRM
4 Dec 2018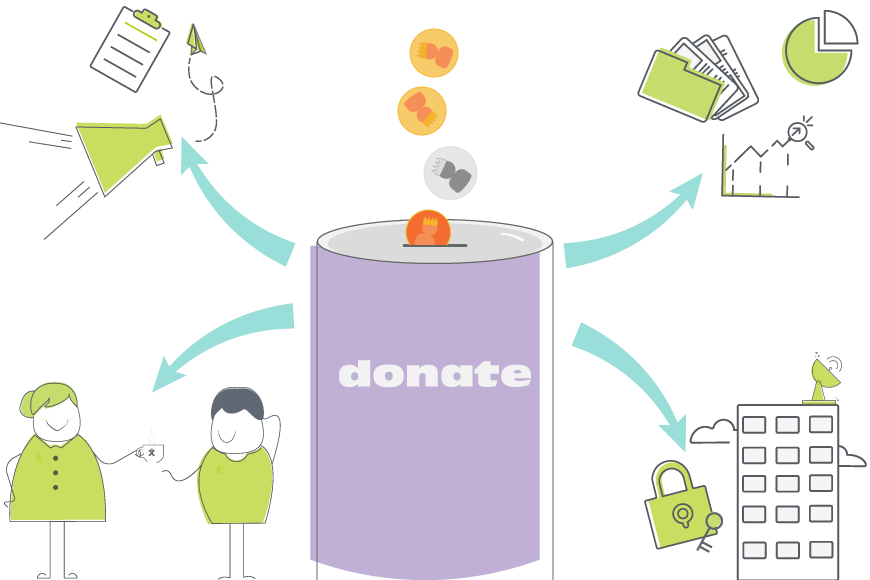 Whilst many of us consider a Customer Relationship Management (CRM) system to be predominantly for the use of private sector businesses, when you break down the requirements, charity and not-for-profit organisations can also benefit substantially from the use of a CRM system.
Whether that be tracking the interactions with donors, building, creating and managing email marketing campaigns or overseeing the beneficiary projects and operations of the organisation, taking on a CRM system can help streamline and boost the efficiency of any not-for-profit or charity.
To being with, you'll likely have two options – the first option would be to go for a generic CRM system such as OpenCRM. Whilst primarily built for private sector organisations, the inherent flexibility means the system can easily be tailored and customised to the bespoke needs of your charity – we have a number of great customers in the charity sector to prove it!
The other option is to go for a sector specific donor management system. Out of the box, these type of systems may be more familiar to the terminologies used in the charity sector, but you will likely find that the functionality is limited and may not flex to any new ideas you and your organisation may have in the future.
But regardless of which path you choose, there are some key areas you need to consider to ensure you get the system which is right for you. We're going to break down 5 key things to think about before taking the plunge into a particular system for your charity or not-for-profit organisation.
Features
As with any information system you take on in your business, you need to ensure it has all the functionality you need to manage your day to day processes. As a charity, think about the areas that are important to you – these may include:
Contact Management – Keeping a record of your donors and beneficiaries and logging all of their important information and the interactions between them and your organisation.
Financial Management – Tracking the donations into your charity, including amount and %'s of gift aid. Then at the other end, tracking how these donations are spent including any Orders or Invoices which are generated.
Event Management – Many charities generate and promote donations through events within their communities. To maximise the effectiveness of these events, consider a robust event management functionality to track attendance, staffing and schedules.
Project Management – With donations in hand, you need a way to oversee and manage how the money is spent. Utilising a sound Project management function will enable the whole organisation to keep an eye on the good work you are planning in the community.
Reporting – As with any business, it's important to see the bigger picture and you'll need to report on all the information captured in your organisation to inform management decisions and drive effectiveness!
And those are just a few! It's always worth getting the opinion across your whole business of what you need from a system and ensuring your provider has the capability to meet your needs and help improve your processes!
---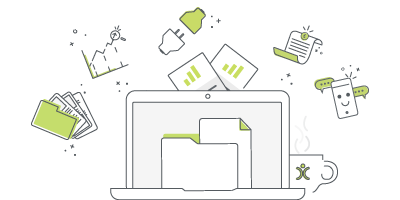 The salesforce alternative?
There are a lot of a CRM providers out there and it can be difficult to know how one compares to another. Click to find out more about how we stack up against the competition.
find out more
---

Infrastructure
Another important decision to make is how you'd like your system to operate in relation to its infrastructure. Historically, systems like a CRM were hosted locally on your own business servers, meaning that each organisation had to manage updates, patches, and backups internally.
As technology has shifted towards cloud based infrastructures, so have systems and many providers now offer (and in some cases exclusively offer) cloud hosted options. Many benefits are to be had from cloud hosting, including flexibility for users, additional security for providers and lower risk of disaster and reduced workloads for customers.
Depending on the nature of your current infrastructure, this decision will likely be one taken in conjunction with your IT team or provider to ensure your CRM use fits into your wider Information Management strategy.
But if it's costs you're worried about, your best off going cloud as it will save you a lot on server maintenance and hosting as well as the peace of mind that a provider can give you.

Integrations
In a modern technology climate, there isn't one system that does it all and instead, all systems worth their salt will have many different ways to integrate with others around them to achieve their users end goals. In the not-for-profit world, this will be something to consider heavily as you'll likely need different systems to share information – especially when it comes to donations.
Maybe you use a certain payment window or registration client such as Stripe or JustGiving and want to transfer the information captured there into your CRM to ensure records are accurate and reduce workloads. That's just one example, but there are many scenarios where having systems that work together will bring you and your business so many benefits.
Check to ensure the platform has the ability to integrate – ask about technologies such as an API, Webhooks or FTP functionalities or ask whether they're associated with any 3rd party integration platforms such as Zapier.
---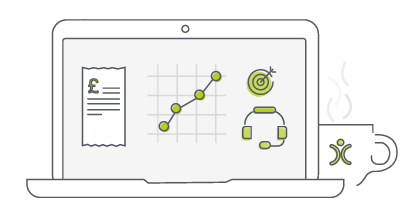 Looking for a quick overview?
Sometimes all you are looking for is a quick video to give you a feel for the software you're investigating. Well search no further. Just click the button, sit back, relax, and watch our quick overview video.
watch now
---
Services
Once you've mapped out everything you need from your system, it's time to think about exactly how you'll go from the concept of an idea to the implementation in your organisation. There are a range of resources online to help you with rolling out your system successfully, but sometimes, you just want to bring in the professionals to ensure it is done as smoothly as possible.
Most CRM providers will offer a range of professional services to ensure you can get up and running with your system in as little time as possible. These packages will typically include help with Configuration, Data Cleansing & Import and Training.
It's always worth taking at least a small amount of time if your budget can afford it as the expert knowledge will not only save valuable time but help to avoid simple mistakes as well as give you a great foundation to build upon yourselves moving forward. You'll likely appoint someone on your side as a 'Customer Champion' who will work with the CRM providers representative closely and can then disseminate knowledge throughout the team.
Costs
As with all business decisions, you need to ensure your CRM guarantees you great value for money by fitting nicely within your budget. Costs vary throughout the market depending on the number of users, functionality and service level you opt for!
Again, it's worth taking the time to consider what exactly you need, with all of the points we've covered above helping to feed into that overall decision. Remember that a CRM system needs to generate you an ROI, so think about what you are looking to achieve and set financial goals to justify the costs.
You'll likely also find that many providers have charity discount schemes, meaning that large savings can be made due to the status of your organisation – so, taking on a CRM system may be even more cost effective than it seems on the surface!