CRM Strategy: Your 4-Step Approach
8 Jan 2019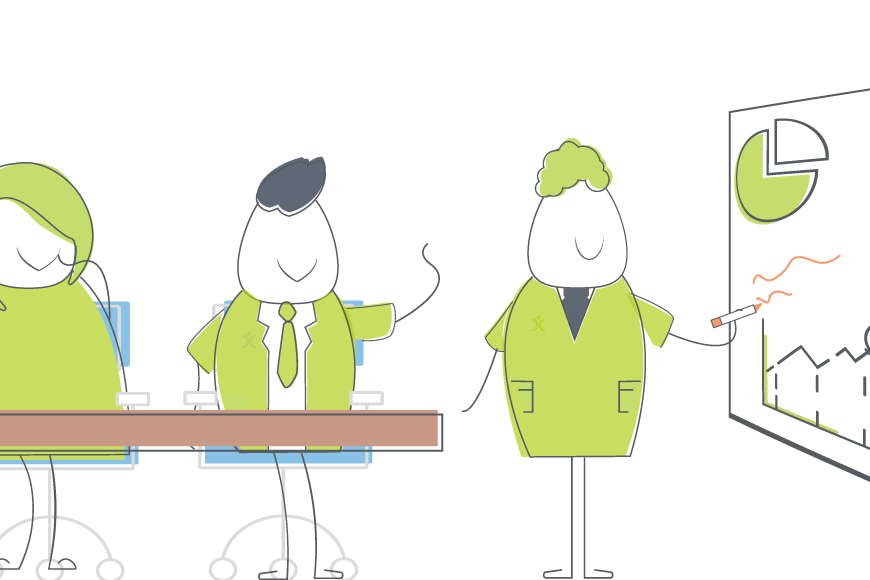 When you adopt a CRM system, you really need to think about your CRM strategy. Just as with many things in life, when you get a new idea buzzing around in your head or a nice new tool at your disposal it is very easy to get carried away and dive in with both feet rather than taking a step back and thinking about your approach.
I can liken this to running a marathon. Let's say you manage to get a place in the London Marathon – well done, not many people do! You may simply carry on as you were for the next few months and hope that everything will go right on the big day. Or the next day you might dash out, buy a shiny new pair of running shoes and run around your town as fast as you can for 26 odd miles. But once the thrill of the moment has passed, it is more than likely that either of those options will result in failure and maybe even injury. It's not just a case of getting your head down and chasing the finish line – you will need to consider training, equipment, nutrition, motivation and logistics and that's just for starters. But if you do it right, the big day can turn into a major triumph and become a moment you will treasure for the rest of your life.
So if we turn our attention back to your shiny new CRM system. Of course it is ready to work with from day one, just as those trainers and the open road beckon you. But working out your strategy is going to make all the difference, turning that risky enterprise into a long-term success story.
To work out that strategy, you can break this down into the following steps:
Identify your goals
Build an agenda to work towards
Keep tabs of your progress
Set up a process of evaluation
---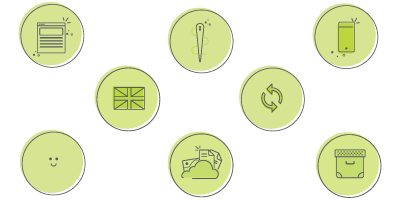 What do you get with OpenCRM?
Unrivalled customer support? 2TB of storage per account? Data held in EU? It's the sort of stuff we think you should be able to take for granted, but which you won't necessarily get from our competitors.
find out more
---
Which business goals are you aiming to tackle?
Your business goals will depend on the nature of your business. These goals might include aiming to increase market share, prevent customer attrition, reduce the number of product returns, improve customer satisfaction, increase the size of your workforce, or gain more extensive market recognition. Some of those goals are linked, and may be the result of achieving a prior goal. But what you need to do is assess which of those goals you want to reach with the help of your CRM solution.
In a previous blog post I mentioned how your goals need to be SMART (Specific, Measurable, Achievable, Relevant, Timely), which should be your first action when planning your CRM strategy. Some of these goals may need other resources or infrastructure putting into place before you can start – for example hiring a CRM manager. Thinking strategically, these steps can be put into a timeline so that you can ensure you carry out your work in a logical order.
What's Your Agenda?
Once the goals have been established, as referenced above, you will need to plan each stage of your CRM implementation. Your agenda will mean involving different members of staff at different times, so you'll need to plan their time accordingly.
Let's imagine your goal is to reduce customer attrition. One step will be to identify the reasons why customers are leaving. The results are likely to be a mix of some of the following: a customer is no longer trading, a competitor has launched a cheaper product to rival yours, your product is too complicated to use (or not well-enough documented), or you are not keeping in regular contact with your clients to keep them excited about working with you.
You'll be able to store the reasons for losing clients within your CRM system, so historically, you can look back at your data to spot patterns of customers leaving you.
Part of that assessment may flag up some seasonal fluctuation – customers are not necessarily leaving you, but are less active. Let's look at an example of a holiday property. This is likely to be very busy during school holidays, Easter, Christmas and bank holidays and quieter in other periods. Therefore you might plan for some maintenance work to be completed in those quieter times. Or you might choose to offer shorter breaks outside of the prime time, to attract people looking for nice weekend breaks for example. Identify when is a lean period in your market, and then decide what will be your best use of that time.
---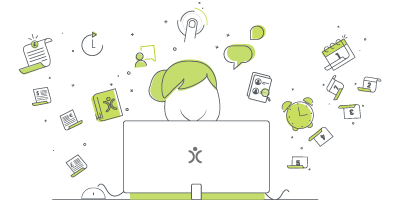 Do we have what it takes?
We don't restrict which features you have access to in OpenCRM based on how many users you have. You get everything right out of the box. Click to find out if we've got the features you need.
find out more
---
To address the issue of not keeping in touch with your client base, you might want to look at making better use of your Account Managers. You may discover that although your customer data is really powerful, the clients aren't being assigned to the right (or any!) manager and therefore no-one is really keeping in contact with them. I've seen this kind of thing happen time and time again – if someone passes a job onto a group as opposed to a person, they relinquish their responsibility for that task without putting anyone else in charge.
So far we have seen that we need to get a CRM administrator to do some config on your system, to set you up with the ability to track reasons for customer attrition. You also need to involve the marketing team to look at the best ways of managing seasonal fluctuation, and get Account Managers on board to establish that rapport with your clients.
Keeping Tabs of Progress
Just as with your marathon preparation, you need to keep an eye on the bigger picture. Make sure you are working on all the points on the agenda and not neglecting some in favour of others. For example if you have done all the market research and bought the right shoes and clothes for the big day but not started training in them then you're not on target.
What you can also do is look at the Project Management capabilities within your CRM, to keep tabs on how your agenda is shaping up. Using the Project as a central location, you can create activities linked to different users, giving you an at-a-glance view of who is taking responsibility for what, and when they are doing it.
Shared visibility of this information also means all the team can see this information, so it is not all reliant on you being available at all times to answer people's questions regarding the progress being made.
Review and Appraise
You will need to constantly re-evaluate your process. A bit like painting the Golden Gate Bridge – once you reach the end, you'll need to start back at the beginning. No business exists in a vacuum, so there will be things constantly going on around you that you will need to factor in. Therefore one of you long term tasks will be to set up regular reviews and make sure you are still aiming for the right goals. For example if one of your tasks was to check your competitors, you will need to reassess this on a regular basis. Are there new players who have come into the market? Have your existing competitors broadened their product spectrum or change their pricing strategy? The measures you originally put in place to keep up with your competitors might have been a great solution a year ago, but will need checking to see if they are still relevant and effective.
Another point to check will be to monitor the team you have working on your customer service. Most companies will see some sort of fluctuation in staffing, as some people move on, others come on-board and people's roles change from time to time. Keeping the account manager details up to date in your CRM system ensures that none of your clients slip through the net and end up stuck with no-one to talk to.
In conclusion, your CRM is dependent on various factors – good data, users and a straight-forward strategy. With these in place you're well on the way to a successful CRM implementation.