CRM Evolution – A System That Moves With You
22 Mar 2021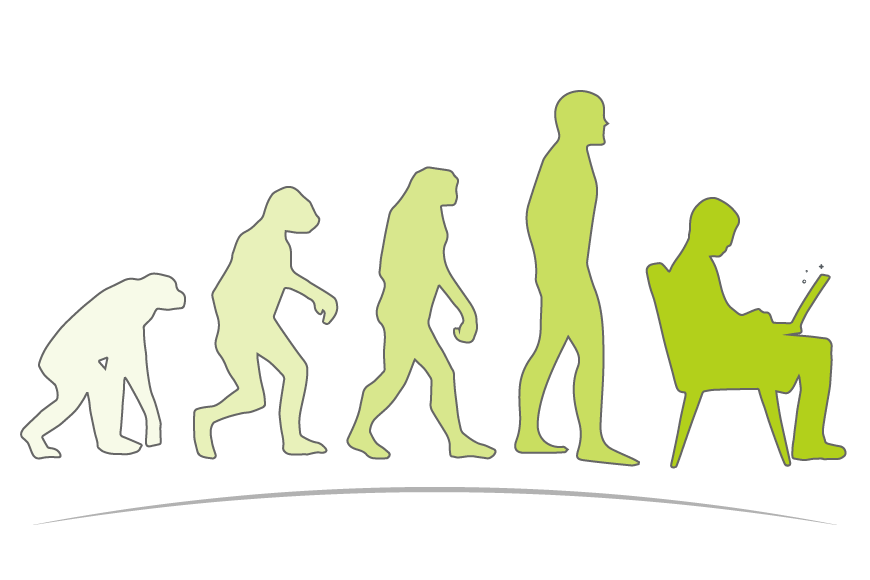 Our team here at OpenCRM get to speak with many people on a daily basis about CRM systems. Mostly it's those already using OpenCRM, but often it's new customers looking to find a solution which better suits their needs. Those new customers first get in touch for a number of reasons, but the biggest reason comes down to CRM evolution.
What does this mean? Well, it's summed up in this phrase, one we hear on an all too regular basis:
"We've got a CRM system, but it's a little bit old and clunky and just doesn't fit our needs anymore"
In the above example, there can be a mix of contributing factors: the users, the suppliers and the businesses. Sometimes the user's just haven't invested the time into learning the new features or updated their previous system version, sometimes the suppliers are slow on the uptake for keeping things fresh and sometimes the business has just 'evolved.'
---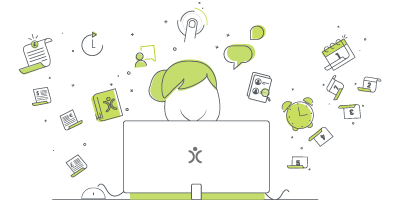 Do we have what it takes?
We don't restrict which features you have access to in OpenCRM based on how many users you have. You get everything right out of the box. Click to find out if we've got the features you need.
find out more
---
Your business is changing every single day – be that with the market you operate in, the people you employ or the regulations put upon you; navigating the business landscape is a tricky job. This is especially true in the wake of a global pandemic. If you think back 5 years, 5 months or even just 5 weeks, your business won't be the same as it is today!
So, why should your CRM system be any different, shouldn't it evolve with you?
As your business grows and manoeuvres, your systems, processes and people need to move with you to ensure you can offer the smooth service your customers expect. At OpenCRM, this is something that was forefront in our mind when developing our system, we want to futureproof our customers to create a system that moves with them.
Let's check out a few ways in which we do this:
Fully Featured, Right From The Start!
One of the key areas where we differ from some other suppliers on the market is we give you access to every single one of our modules from the start! We also don't charge extra to upgrade you. That's right, your whole business covered in one system! Right from the start! AND you get all the latest and greatest features as they are developed! As your business evolves and grows over time, you're going to need to expand into other areas within your CRM. By giving you access upfront (and not charging for upgrades), it makes the coming aboard process nice and smooth.
Having a sensible CRM pricing structure and upgrade policy takes away those extra-cost paywalls that penalise your business evolution.
It might be that when you first implement an OpenCRM system, you only need to use it for contact management. Or perhaps your sales cycle processes. But who's to say where the business will be in 6 months' time? You may have developed a need to add Helpdesk to your CRM system. Or perhaps you start to host regular industry events and suddenly the Events module looks incredibly useful. With some other CRM systems, you could potentially run into a very steep paywall. But not with OpenCRM! If you had certain modules 'turned off' during implementation, but now find a need for them, it's simply a case of turning those modules back on and away you go!
---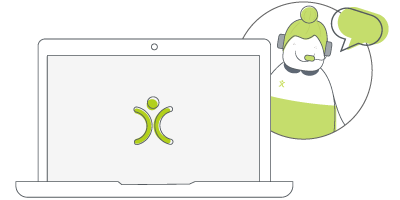 Let us take you on a tour
You've had a look around and are starting to think OpenCRM might be the system for you and your business. Why not chat with one of our team (and ask your burning CRM questions) as they take you on a tour of the system?
find out more
---
Customization could be the cure!
As with any evolving business, and particularly in today's climate, things can change overnight. Let's stick with the example I gave above; you develop the need to start using the Helpdesk module. We want to give you the freedom to be able to implement that however you see fit.
Here at OpenCRM we don't want you to be up all-night thinking 'I want to use the Helpdesk module, but as a company, we are never going to get used to calling it 'Helpdesk'. That's not an issue if your CRM system is highly customisable…As OpenCRM is! We want to keep up with your business evolution. At the same time, we don't want you to have to adapt that evolution to fit with your CRM system. So being able to quickly change the name of the Helpdesk module to, let's say, Tickets, could be the difference between new business processes being widely adopted by the team or largely avoided because it makes little sense within the context of your company.  
Again, this is all about business evolution. Restraining that evolution because your CRM system can't adapt to change is only ever going to lead to failure. If you imagine your CRM system as a member of your team for 1 moment. When you bring in those new procedures for support tickets, you would expect your team members to adapt and adopt those new procedures. This is exactly the same for your CRM system. So, having a highly customisable solution is surely the way forward. Future-proof the businesses by having a system that embraces change!  
Lastly, on this point. We don't want you to have to ring us with every change you require. (although you are very welcome to!). We empower our users to make the changes themselves through our KnowledgeBase. Live chat support and guided training are also available. That way, as your business evolves, your CRM system evolves right along with you.
Scalable as Your Team Grows!
As your business evolves and grows, you're going to bring extra employees in to deal with the increased demand. – no problem! We utilise a 'per user' pricing model, allowing you to add and remove users as and when you need to. Either jump to your Settings area or contact your Account Manager to change your allowance accordingly. No hassle, no fuss – just a system that grows with you and your business!
Not only is OpenCRM a 'per user' subscription model, but we also do not have a minimum user's requirement. This is excellent for rapidly growing businesses. You may jump on board with 1 or 2 users to start with whilst your CRM Champion gets to grips with the system and helps to implement it as a daily tool within the company. Once that process has been completed, you are going to want to roll the system out further into the business.
All of this means your CRM will evolve with your business.
With some of our competitors on the market, you will find that a minimum user count is necessary. Not a problem once the system is fully integrated into your workplace. However, you may begin by paying for those extra users when they are not actually using the system…yet. This is not the case with OpenCRM. Simply start with the 1 or 2 users you need on implementing the system and expand that across the company as and when you need to!
---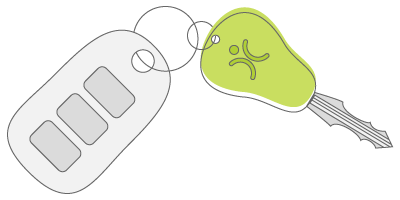 Want to take it for a test ride?
Nothing compares to trying out a piece of kit for yourself. Click to sign up for a free trial and see if OpenCRM has the look and feel (as well as the features and functionality) that you're looking for.
try it out
---
So many ways to implement!
As your business grows, changes and evolves, using more and more of the available system is going to come into play. And as we stated above, customisation is going to make your CRM system work for YOU. As opposed to you having to change those big new ideas to fit your CRM. But what about implementing those new modules, customisation options and processes?
In common with everything else when you use OpenCRM, you have a few options. We could of course do the bulk of the work for you. Chatting with your dedicated account manager will give us the information we need to get that underway for you. BUT…We do like to provide our clients with the tools to be able to do the customisation yourselves!
If you had no option but to contact us and explain the newest business development every time you needed to make a change to OpenCRM, it could lead to a bottleneck. The last thing you want when you're ready and raring to go is to then have to wait X amount of time for implementation to begin. So by giving you the tools to be able to do the vast majority of the customisation yourself, you can keep your CRM evolution running at the same pace as your businesses.

And of course, you might want to go for a little from column A and a little from column B. Perhaps the less technically minded might need a helping hand to start with. Once we show you how to walk you can then run on your own. This is of course something we are more than happy to do with you.
OpenCRM – CRM with the Flexibility to Evolve
I think the take away here is this: Your CRM system has to evolve alongside your business. Your requirements will change every single day as you navigate the tricky business sector your organisation operates in. Ensure you go with a CRM system that not only caters for, but embraces the CRM evolution you will go through over the life of your business. If you don't, you're going to be left shopping around in a year or so's time.
If you want to have a chat about how OpenCRM can stick with you for the life of your business journey, feel free to get in touch, we look forward to speaking soon!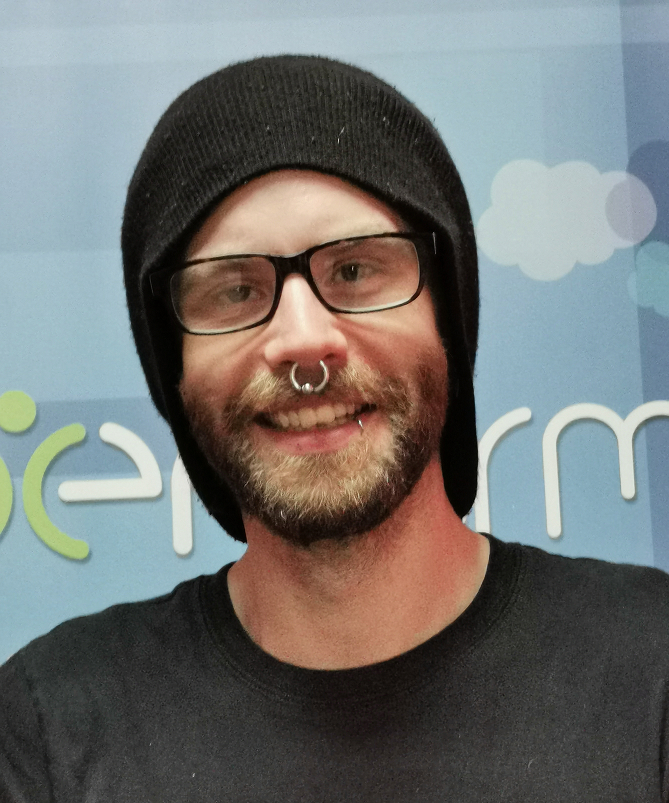 Having managed bands' and musicians' social media since MySpace was a 'thing', jumping on board with OpenCRM to help manage our social media output was an ideal place for me to be. I have lived in the historic city of York, beautiful sunny Brighton, but grew up here in the Yorkshire Dales. When I'm not in the office you can normally find me wedged into a tiny van trekking around the UK and Europe with my band or spending time with my partner and our son.