Planning Your Customer Sales Journey
5 Jul 2021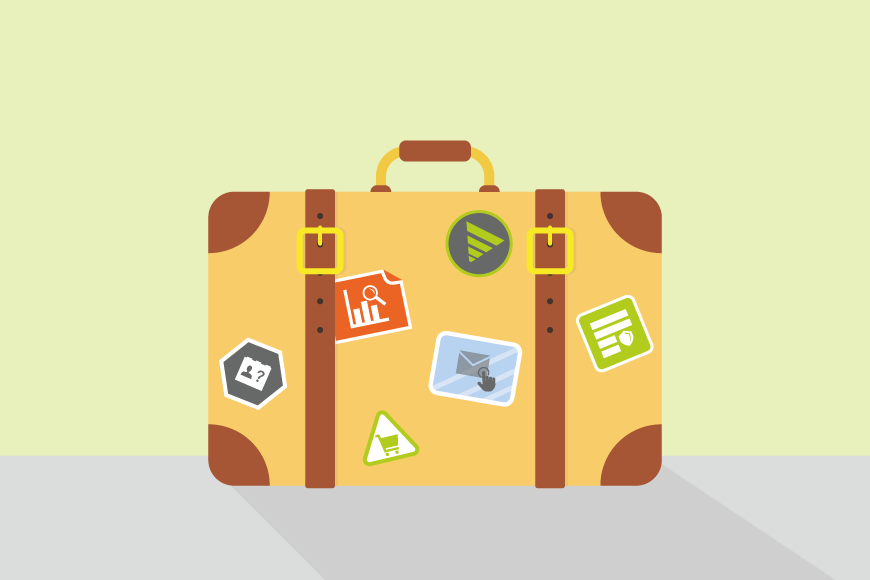 Depending on the type of business you run, your sales journey will be tailored to suit your needs. It may be a simple process of logging a quick sale, or it could be a lengthy process involving quotes that go back and forth.
One thing is certain – the buyer plays as much of a role as the seller in determining that customer journey. They are equipped with all the tools they need to do their research, rather than being reliant on what the salesperson wants them to see.
Having said that, you need to work to a process. A bit like a football team – every player has their position and collectively they build a powerful team. If you watch a decent sports team, each player has their position and it's that combination of different roles that makes a team great! Your sales journey needs to play to the strengths of your team. As soon as an Opportunity lands, it needs to be dealt with correctly rather than you seeing your full sales team chase it wildly.
It is clear that you need a plan that is flexible. It needs to play to your strengths as well as catering to the whims of your clients. As a seller, you need to be aware of potential pain points your customers experience. When that is known, you can figure out how and which of your services can resolve that. This piece of information is key.
What if the client is looking for something else?
If you soon realise the client needs something different to what you are offering then you need to act appropriately. If the relationship isn't going to work, you can still win points by signposting the client to somewhere their needs will be met. This referral will help you gain a reputation for honesty, and perhaps further along the line you will receive referrals in return. You would do more harm by accepting a job from a customer that you won't be able to fulfil to a satisfactory level.
Customer Journey equals Customer Experience
Be present at all points of the customer journey. Remember it is their journey as much as yours. They determine when they are moving onwards.
Awareness
This is where you need to put your brand in front of prospects. Whether this be through advertising, review sites such as Capterra, your website or social media presence, you need to be where potential clients can find you easily. This means sales working closely with marketing, as the sales people will need to determine some calls to action, for example getting prospects to fill in a "contact me" form.
Evaluation
Once you have established that your prospect is a good fit for your business, you can move them from the Leads and into your Opportunity pipeline step on the customer journey. Moving someone from being a suspect to a prospect is more than an exercise in semantics, it is a significant step. You've established that they would benefit from using your services. This means that even if it doesn't work out this time around, they are worth keeping on your radar.
Managing Your Pipeline
There are many tools within the Opportunity module to help keep you on track as well as the obvious details such as who the client is and how much you think the deal is worth. Firstly, you need to make sure you deal with these in a timely way. By setting a default Active Period on your system, you can flag up any deals that have been sitting in the pipeline for longer than anticipated. Secondly, the clearest indicator of where you are at is by using the Sales Stage feature. As you progress from enquiry, to meeting, to decision making, you need to track the stage of dialogue you are at.
You are likely to have actions to do relating to these stages. For example, carrying out background checks, arranging meetings and so on. If you normally manage these in a standard fashion, you can use Action Plans to automatically generate the activities for you and your team.
All of the above features are designed to ensure that your pipeline remains active and doesn't stagnate.
The Next Steps
As I mentioned earlier – different businesses will require different steps. At the end of the Opportunity, it might be a case of job done. Perhaps you use this to qualify a client and once you've done that you pass them onto another department or even another business. All good.
On the other hand, you may need a few more steps to get the customer to sign on the dotted line. Based on your requirements you can bring the Quotes, Sales Orders and Invoices modules into play.
Playing the Long Game
Does your process involves adjusting the proposal and going back and forth with the client? If so, the Quotes module is the ideal place to store these different iterations. You can create as many Quotes as you like or need, against an Opportunity. Really break the deal down into component parts until you find a solution that suits your client.
Sign on the Dotted Line
There are a couple of things you can do to finalise the Quote. Firstly, you could convert this to a Sales Order. This Moves things along the sales journey. To get the formal agreement from the client, you also have the ability to let them digitally sign either their Quote or Sales Order.
This electronic signature, or eSign is great for a number of reasons. If we think back to the premise that the customer plays as much of a role in the sales journey as the service provider does. eSigning means the customer can take their time. They can sign on the dotted line when it is convenient for them. No salesperson breathing down their neck, they can do this wherever and whenever.
You no doubt have your own terminology for these different stages of the sales journey. The step we are talking about could be the equivalent of a sales agreement, or a contract, or a pro-forma invoice. Whatever works for you. Getting the terminology right is as simple as editing the wording on a PDF template.
---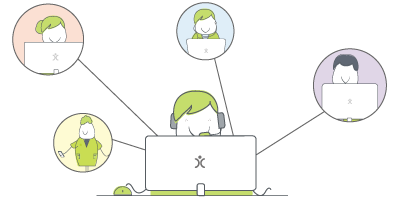 Watch and learn
If you're looking for further information on how specific features and functionality play out in OpenCRM, why not click to check out our webinars?
watch now
---
Moving Sideways
The linear conclusion here would be to raise an Invoice on the back of a Sales Order. However, there are a couple of steps you might want to take in between.
Ensuring Delivery of the Service
Often, the signed sales order is the trigger for you to start doing your work. Once the work is complete, you then invoice for the job done as agreed. From the Sales Order you can raise a Project, and use this to track your progress. As with many of the modules in your CRM, the Project has a status, allowing you to track the progress of the job. You can trigger workflow to trigger emails or actions when certain benchmarks are reached. This keeps you on track to deliver the work and keeps the customer up-to-date with progress reports.
Whilst the sales and projects teams no doubt work hand-in-hand, you don't need the sales team to keep permanent tabs on the project. Using Workflow, you can automate updates to the Order based on changes on the Project. That keeps the sales team up to speed on what's happening right within the Sales Order module. That way they will know exactly when a job is ready for invoicing, without needing to hunt for that information. Clever isn't it?!
Purchase Orders
The other indirect step happens when you need to order goods from your suppliers in order to fulfil the orders. This is another useful step that you can implement between the Order and Invoice stages. From the Sales Order – raise a Purchase Order and link it to the relevant Supplier. You can instruct the supplier where to ship the order – perhaps you want it sending directly to the client, or you may need to bring the goods into your own inventory first. As with the other entities, the Status of the Purchase Order tells you (and the client) how things are progressing.
Invoicing
Often the final piece of the puzzle comes when everything has been agreed, and / or the work has been delivered. At that stage, one of the most important details is to look at collecting the money owed from your client. From the Sales Order with a single click you can raise the Invoice. Your sales people can then hand the baton over to your accounts team to do their thing.
Here you can decide whether to manage the accounting within your CRM, or do this externally. If you're using your CRM, then you can use this to design good-looking PDF templates to send to your clients and automate payment reminders if and when Invoices go overdue. You also have the ability to reconcile payments against invoices.
Accounts Integrations
Your accounts team may not work with CRM, and so you need get the information across to their platform of choice. If this is the case, then do take a look at what OpenCRM offers with integrations with both Xero and Sage 50 accounts packages.
Your Sales Journey – Have it Your Way
However simple or sophisticated your sales journey is, you should make it as fool proof and intuitive as possible. Use the components you need to keep you working efficiently and to keep your customers happy.
My role is to build our Customer Success team and I work with our clients and prospects helping them get the most from their subscription – it is a fun challenging role as no two days are the same. When not in the office I'll be either making a noise on my guitar or getting my trainers on for a run out in the Yorkshire Dales, North York Moors or the Lake District.