Remote working: Having the flexibility to keep going
26 Oct 2020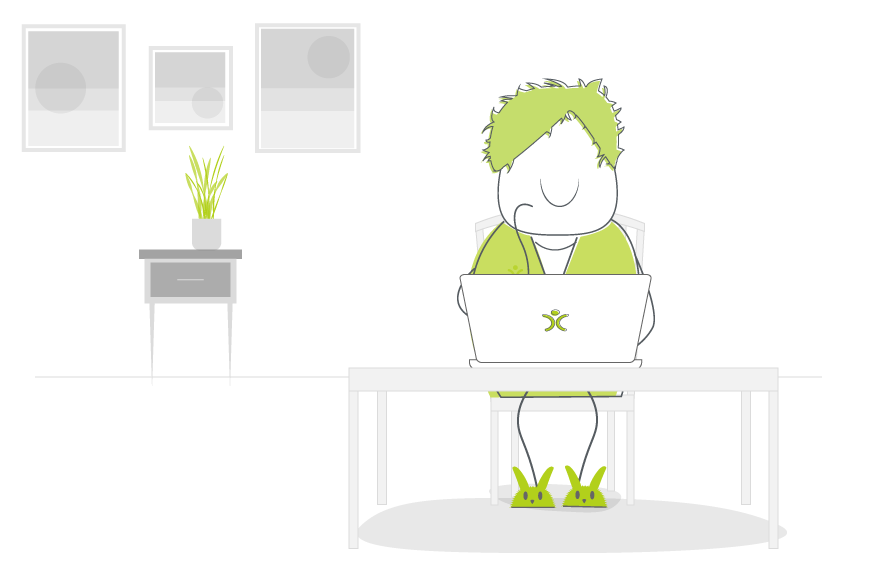 You sent everyone home to work remotely. Then you made all the changes. You had a one-way system in place. You spent a fortune on hand sanitizer for everyone and brought some or all of the team back.

Then it all kicked off again…So, how's everyone's 2020 going?
In this week's blog post I am going to talk a little about the weird world we find ourselves in. But I'd like to turn a lot of negative ideas on their head, because I'm going to discuss why and how a remote working situation could be the savior of your business.
"How?!" I hear you cry.
Well, let's start by talking about flexibility and how to achieve that within your company.
Work from home…then back to work…then work from home again
The world is in a strange place right now. We were encouraged to return to work wherever possible back in August (seems like years ago, right?). Now we are back to a similar situation as earlier on in the year. With COVID spiking across the country, and the world, now seems like the best time to reenforce those lessons we learned back in March and April. The all-important topic of how to make remote working work for your business.
But instead of thinking of it as a short-term solution, more and more businesses are considering how to make a remote workforce a more permanent solution. Or at least permanent enough to allow people to dip in and out as they need.
---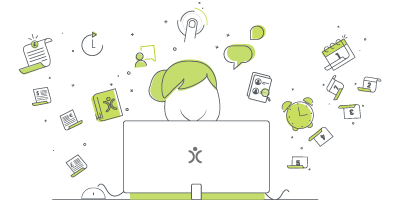 Do we have what it takes?
We don't restrict which features you have access to in OpenCRM based on how many users you have. You get everything right out of the box. Click to find out if we've got the features you need.
find out more
---
When it comes to remote working, the key is everyone having access to the tools they need to do their job. In fact, it's something we've advertised as one of the primary benefits of a cloud-based CRM system. A solution that allows for the flexibility of working from home OR in your COVID safe office. The other obvious advantage of cloud-based software is working even when you're stuck on a delayed train…once commuting and travelling for work becomes normal again anyway…
But for right now, remote working is likely to be something that your team feel compelled to do, rather than choose to do.
Let's get personal for a moment
As we go into this lockdown autumn and winter, the first thing I would say is: remember to be kind!
Remote working is difficult for some people. Perhaps you have guys or girls who live in a 1 bedroom flat. Essentially, they are always at work right now! Or have family members with underlying medical conditions who they are worried about. Or just kids feeling as bored and tired of lockdown as anyone…and likely more vocal about that fact.
It is worth keeping specific staff members situations in mind. You may want to ask more questions than perhaps you used to. Delve a little further than is always expected as a boss or manager. Delve into the mental wellbeing of your team.  
The current uncertainty is unnerving and worrying for everyone. If you couple that with the constant changes in rules and the lack of human interaction, well, it's enough to leave anyone feeling on edge. So, it's important to just check in on people. Make sure they are coping.
Checking in with everyone makes sense from a business standpoint as well. It gives you the opportunity to make sure the tools they are equipped with are sufficient to carry on doing an excellent job for the business. This is where a cloud-based CRM system and the ability to access the office remotely comes in.
Going remote since back in '07
At OpenCRM, we were prepared for this situation…well, as much as any company could be. Whether that was intentional or not is up for debate.
Our QA manager assures me that business continuity and the tools necessary for it were always high up on their agenda. I also suspect a general obsession with new technology didn't hurt.
Being lovers of technology and the endless possibilities technological advancements offer, we have always been interested in remote access capabilities. I remember years ago at OpenCRM, being able to 'wow' our customers with the ability to access a desktop remotely. Where another IT specialist company would have to physically send an engineer out to a client's office, we could ask the customer to allow us virtual access. We could fix a problem whilst the client grabbed a coffee.
---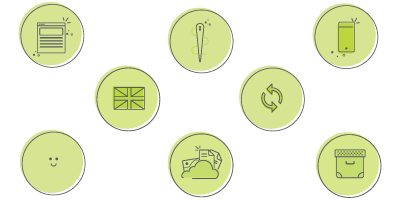 What do you get with OpenCRM?
Unrivalled customer support? 2TB of storage per account? Data held in EU? It's the sort of stuff we think you should be able to take for granted, but which you won't necessarily get from our competitors.
find out more
---
So, for years now we have been interested in the capabilities remote access can offer. This is partly the reason we were so keen for our CRM solution to be cloud-based. The applicable benefits of not having to physically 'be there' have always been obvious to us. The MD takes a trip to Mexico/The US/ The Costa Del Sol and desperately needs to access the system (because let's face it, MD's never clock off). Well, with a browser-hosted solution they can hop onto the nearest laptop and get full access to the system via a normal browser.
Not to sound like 'that guy' but, we loved all things remote before it was cool….
So, when the UK was plunged headfirst into a global pandemic, we knew we had the technology to cope! Using OpenCRM allowed us to begin remote working weeks before we were forced to by this year's first lockdown situation.
Please, don't say I have to carry that computer tower home again!
In today's half and half world, flexibility is the key. If you had to lump heaps of office equipment back to the 1 bedroom flat for you to carry on working, I'm sure that this back and forth between working from home and being office based has been difficult. Now, more than ever, is the time for businesses to investigate a more flexible and remote way of working.
From a "real world" point of view, this could be about purchasing new hardware. Or putting a BYOD (bring your own device) policy in place. Some companies have even offered help to buy schemes so their employees can pick up a new laptop (or ergonomic chair). When it comes to remote working, these physical resources are just as important as having the right software.
When it comes to the world of software, companies all over the globe are learning about cloud-based systems. They are learning about VPNs (virtual private networks), RDP (remote desktop protocol), VoIP (voice of internet phone), and so many more acronyms than they ever knew existed…not to mention the delights of video chats.
Knowing what you want from new software is key…if you're struggling, why not have a read through our guide on finding the best CRM for your business. The blog is about CRM systems, but would apply to any new software really.
But can all of my team work from home?
Back in June we linked to an article claiming around half of UK office-based workers where now working remotely. It's very likely this figure has returned. Who knows what is next to come for office staff here in the UK? So, surely having the ability to 'flick a switch' and have the whole team working from home AND keep the business largely unchanged is becoming undeniable?
---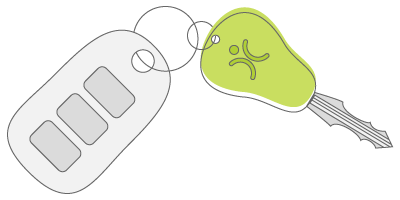 Want to take it for a test ride?
Nothing compares to trying out a piece of kit for yourself. Click to sign up for a free trial and see if OpenCRM has the look and feel (as well as the features and functionality) that you're looking for.
try it out
---
There will be some jobs that simply cannot be done from home. Of course, there are. But any member of your team who spends most of their lives on a computer? They should be able to spend part or all of their time working remotely.
All you need as a business is an all-round solution such as OpenCRM or multiple systems (ideally all linked together).
How can a CRM help with remote working?
We have modules to handle the sales cycle. We can provide that all important helpdesk/ ticketing module you need. The finance team can keep those books up to date and the money flowing with our finance modules. And this is available to all users right out of the box. No hidden charges or membership levels to access all of those modules.
Perhaps you are of the opinion that your niche marketplace is un catered for by the world of CRM. This is where OpenCRM comes into its own. As we have discussed in previous blog posts OpenCRM is fully customizable. That common parlance you use every day in your workplace can be custom built into the system.
With a browser-based system, the lovely people on your team would only need a secure internet connection, laptop and phone hookup to be able to service those incoming leads. Your support team would need some work to get set up with a VoIP telephone system. But once this is in place, with a normal laptop and access to your chosen internet browser they would have access to those all-important support tickets. They can carry on helping your valuable customers from the comfort of their tracksuit bottoms at home.
UK CRM buys you piece of mind
With OpenCRM all our data is held in the UK. You do not need to worry about changing laws and legislation from around the world. Your data lives safely and securely within an Amazon data center here in old blighty.
The work from home – back to work – work from home messages have left some companies in disarray. Wouldn't it be awesome to stop worrying so much about the business? Wouldn't it be good news not to have to spend 50% of your day watching the news? With a CRM Solution such as OpenCRM we believe this is possible. And with UK held data along with all the other benefits a flexible remote system offers you can start to get some sleep back into your life.
You can worry less about the state of the world in relation to your business. You can start to go back to business growth rather than eeek'ing your way from one rule change to the next.
Managing your business through this pandemic
Step 1: remember to be kind. Remember to check on those team members who may be a little more fragile or vulnerable to the lack of contact they are surely having at the moment.
Step 2: flexibility is the key! Getting your business into a position where you can bounce seamlessly from working from home to 'back to work' in the office is going to be your savior.
Step 3: Investigate how to be even more flexible. Once you begin you will see how easy it can be and how much help there is out there. Not least within the OpenCRM website and our weekly blogs. We have loads of articles written by us on how to get involved in the world of CRM. We have heaps of blogs about how a CRM system can help. And as I said above, with our helping hands and with flexibility in mind, this rapid rate of change doesn't need to signal the death of your company.
For more information about how to proceed when implementing a CRM system feel free to reach out. We would be happy to advise. And for a FREE DEMO of OpenCRM, check out our home page and let us know if there is anything else we can help with. It's what we do…

Stay safe and let's look after each other.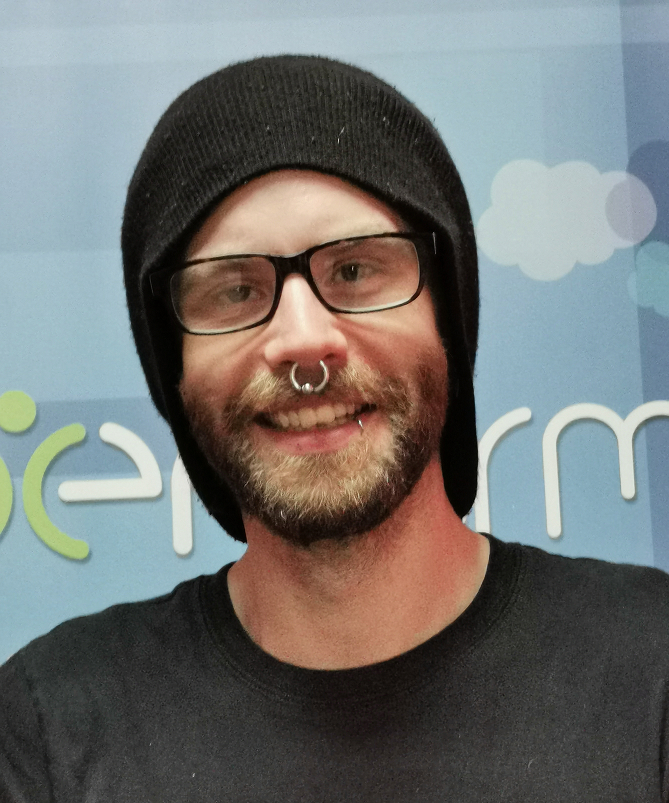 Having managed bands' and musicians' social media since MySpace was a 'thing', jumping on board with OpenCRM to help manage our social media output was an ideal place for me to be. I have lived in the historic city of York, beautiful sunny Brighton, but grew up here in the Yorkshire Dales. When I'm not in the office you can normally find me wedged into a tiny van trekking around the UK and Europe with my band or spending time with my partner and our son.