The best IT support CRM systems have one thing in common
24 Jun 2019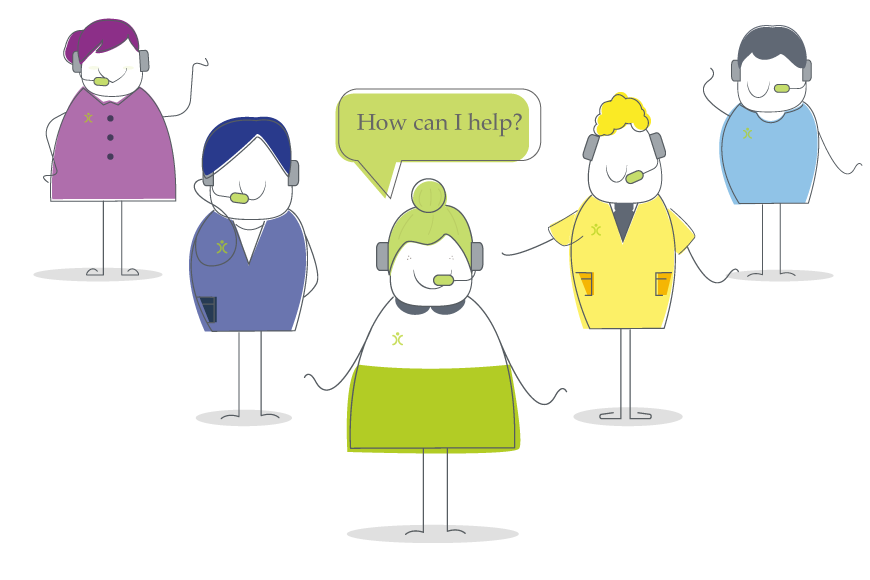 If I was to give a one-word answer to the question as to what the best IT support CRM systems have in common, it would be independence. It offers your office-based and remote system users the ability to work under their own steam. As a result, it also serves to help make that your business more customer-centric. That is to say putting your clients at the heart of your organisation – more on that in a little while.
Before we carry on, if you'll indulge me, I'd like to take you on a little trip through history and look at some milestones that have helped people and businesses operate more independently.
3 Steps On The Journey To Independence
Prior to good transport options, you were more or less limited to working within walking distance of where you lived. City folk had more options that those living in towns and villages. Before road and rail and air travel brought people closer together. The transport revolution meant that you were no longer limited to the work options within walking distance of your home.
Having a consistent source of electricity also made a world of difference. Once it got dark, you could switch the lights on and carry on working. It meant some workplaces could operate 24/7, so if you were lucky, you could also choose the working hours of your day. (Note that this will be been a blessing for some but more of a curse for others!).
Similarly, distance become less of an issue with improvements in communications making collaborative work easier. If you had two offices in different towns, telephone, text messaging, email, and video-conferencing meant you were able to make quick decisions instead of waiting on a letter or a telegram. Again this helped overcome geographical boundaries and was the start of empowering remote workers by giving them access to up-to-date information when they needed it the most.
Similar improvements to cooperative work came thick and fast with the advent of the internet, as pretty much any barriers was rendered passable. (Obviously the internet connection being a basic requirement!)
---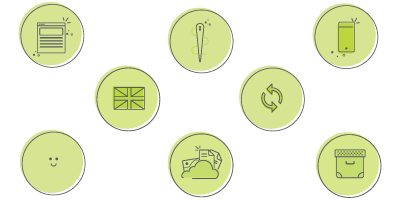 What do you get with OpenCRM?
Unrivalled customer support? 2TB of storage per account? Data held in EU? It's the sort of stuff we think you should be able to take for granted, but which you won't necessarily get from our competitors.
find out more
---
Working Under Your Own Steam
OK, so now we are more or less up to speed. So let's have a look at how an IT support CRM software solution is the icing on the cake for your journey towards successful independent working. And how this puts the customer right in the middle.
Collaboration and independence might seem like a contradiction in terms on the surface. But in reality, the two concepts work hand in hand. If your organisation is working towards a common goal, you need to do two things. Firstly, make the team members aware of what that aim is. Secondly break that down into tasks that each individual or sub-team can manage their workload independently.
This is where an IT support CRM comes into play. Your salespeople, marketing team, and customer support each have their own roles to fulfil. Each of their jobs deal with particular questions and answers that your clients have, coming together to build a complete customer journey.
From Generic to Bespoke
To keep things user-friendly, your system should be tailored to meet the requirements of each person and department within your business. The salespeople will need to focus on certain areas of the system, for example the Leads and Opportunities modules. The support team may not need to see any Lead records as they are involved post-sales, on the other hand. But they will be interested in details of all contacts and orders.
Of course each organisation is different. You will be working towards goals unique to you in order to deliver what your clients desire. Therefore it makes sense that your system should be customised. And I don't just mean at a global level – but also further broken down so that each department has quick and easy access to the data they need.
One practical solution is to design layouts within your system, whereby different fields can be prioritised on screen. The sales guys may want to see details like contact information and recent sales histories at the top of each client record. Whereas the support team might be more interested in seeing details of their past tickets.
Independence is once again embraced by this streamlining of the system. As your team members can view relevant collaborative information, helping their fulfill their role with a minimum of fuss.
Putting The Customer First
Putting the key information within easy reach in your IT support CRM helps make your departments customer-centric right from the start of the customer journey.
Ensuring client satisfaction should be the focus of your attention – a longer term goal that simply chasing the initial sale. If your aim is to maximise the customer lifetime value, you should be aiming to not only meet but surpass their requirements. It is an approach that most savvy clients today will expect. By giving all your team access to the customer data that they need to see, your CRM solution will offer you the transparency that you need internally, .
Once you have got a new client on-board, you are over the "getting to know you" phase". You have an idea as to their areas of interest and the kind of budgets they have to play with. As the customer sees it, they have done their due diligence. In signing that initial order they have put their faith in you.
You are in a great position to keep your customers happy with the products and services they have bought from you, whilst making them aware of related add-ons and upgrades. All by putting the customer first.
This is so much easier than starting from scratch with a new prospect. It also helps you to focus on the longer-term relationship with that client.
---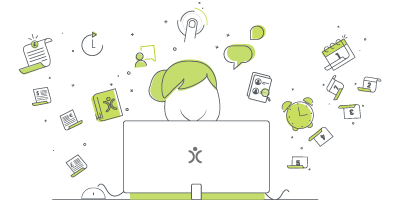 Do we have what it takes?
We don't restrict which features you have access to in OpenCRM based on how many users you have. You get everything right out of the box. Click to find out if we've got the features you need.
find out more
---
Home Or Away
As I mentioned before, various technological advances have made remote working a reality for many industries. Having a cloud-based IT support CRM is a real key piece of this puzzle.
Historically, travelling salespeople will have kept notes of details and sales in either a notepad, or perhaps an excel spreadsheet. They will have called, or emailed or faxed sales details into head office perhaps once a day. There was a disconnect whereby sales weren't being processed immediately. Not to mention the fact that the salespeople may not have had access to up-to-date pricing information or stock levels. Getting those people on-board with their cloud CRM has meant that:
Salespeople have access to up-to-date client details. Any changes to address, phone numbers, office or delivery times etc only need to be recorded once in the system. Once there, they are accessible to all workers regardless of location or time they are accessing the information.
Often there is a little "wiggle-room" where pricing is concerned. But what happens if you want to make special offers to clients where relevant? You can set your CRM up to specify minimum and maximum profit margin levels. This ensures that any discounts offered remain within acceptable boundaries.
The office team can be immediately alerted when a new order has come in, or a payment has been made on an existing order. They can then get to working on it right away without waiting for the salesperson to return to headquarters or send through an end-of-day summary.
Conclusion
In summary, using an IT support CRM system is designed to promote independence, whilst working in a collaborative environment – increasing efficiency and minimising any room for error. Users working when and where is most convenient for them, whilst contributing information into a shared platform that provides live updates for the rest of the team.
My role is to build our Customer Success team and I work with our clients and prospects helping them get the most from their subscription – it is a fun challenging role as no two days are the same. When not in the office I'll be either making a noise on my guitar or getting my trainers on for a run out in the Yorkshire Dales, North York Moors or the Lake District.