How do you transition your team back to the office after COVID-19?
18 May 2020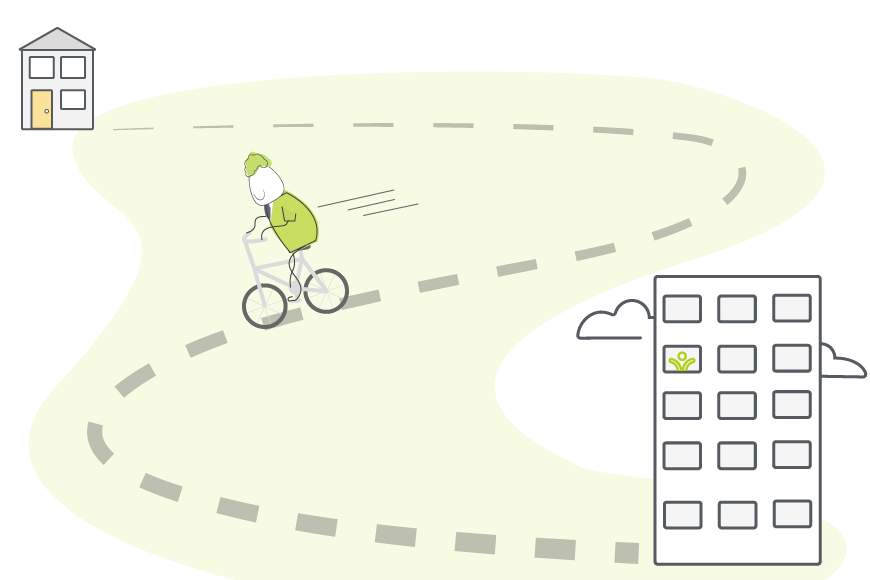 As the lockdown in the UK starts to lift, those of us transitioning away from remote working back into an office won't be going back to business as usual.
The management team here at OpenCRM have been making plans for how we can handle this transition and it's sobering. But it's also vital for the safety of our team.
In my opinion, there are really only two questions you need to ask:
Can / Should everyone come back?
How do I make sure the office is safe for those who are coming back?
There are many considerations for both questions, some of which will be particular to your industry or even business. But I'd like to talk about some of the more general ones and talk a little bit about how we're managing this at OpenCRM.
Can/Will everyone make the transition back to the office?
In these early days, not everyone will want to transition back to the office and not everyone will be able to do so.
Some people will have kids at home that aren't going back to school. Anyone with underlying medical conditions or who live with people with such conditions may not feel safe coming out of lockdown. And others might be enjoying working from home (yes, they do exist). You may even have some people still on furlough.
This is all ok…in fact, it might even be a good thing.
In terms of the logistics of our post-COVID world, which I'll discuss a bit further down, you don't really want a full office. So there are some questions you'll need to ask yourself:
Who HAS to be in the office?
Who WANTS to be in the office?
And who CAN'T be in the office?
---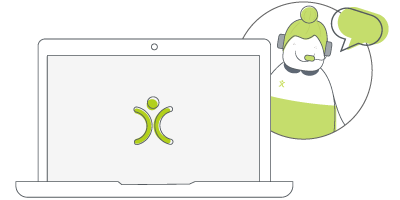 Let us take you on a tour
You've had a look around and are starting to think OpenCRM might be the system for you and your business. Why not chat with one of our team (and ask your burning CRM questions) as they take you on a tour of the system?
find out more
---
Essential: They need to be in the building
The first bit is pretty obvious, you will have people who's day-to-day role means that they really do need to be in your actual office building. Identifying these essential workers will give you a short list of the people who will be transitioning away from remote working first.
Impatient: The haters of remote working
It's pretty likely you already know the second group of people…you probably don't even need to think about it that hard. These are the people who are struggling with working from home, for one reason or another.
This second list may or may not contain some of the people from your list of essential works.
Protected: The people who need to stay remote
And finally, you'll have a list of people who just can't return to the office yet. As I mentioned before, they may have personal or family reasons that make this impossible.
Either way, this third list may contain some of your essential workers.
Everyone else: Is anyone not on a list?
Probably. You'll have people who don't NEED to be in the office, who are getting by just fine with remote working, but who don't feel that they NEED to do this either.
And so your fourth list.
Four Lists…Now what?
The goal of making these lists is to work out the phases of your team's return to the office.
Some businesses will have a simple phase model, with the different groups transitioning back to the office days or weeks after another. So you might have the essential group come back for a few days, then the impatient group, followed by everyone who isn't in that protected group.
Other businesses will have something a bit more complex, with different groups coming back for varying amounts of time. So your essential group might come back for (staggered) four days a week, with the impatient people back two days, and everyone not protected on the other two days. This way, you have a reasonable number of people in the building, but still keep the numbers down.
You'll have to make these decisions about what is right for your team…but you can't do that until you take a look at the logistics.
---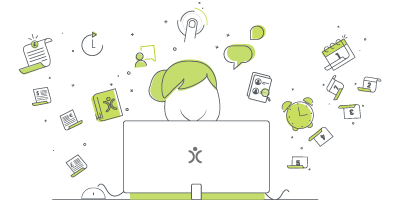 Do we have what it takes?
We don't restrict which features you have access to in OpenCRM based on how many users you have. You get everything right out of the box. Click to find out if we've got the features you need.
find out more
---
How are we managing this?
Here at OpenCRM, we can all work from home easily. By that I mean, it is possible for us to do our jobs remotely because everything we do is in the Cloud. But not everyone is finding it so easy.
Our current plan for transitioning is to wait a bit longer and then let the small number of people who are chomping at the bit to get into the office go ahead with a transition. And a couple others will probably come back in a day or two a week.
Being honest, when I spoke to the team, most people were pretty happy to carry on remotely. So we're playing a bit of a game of wait and see what the advice is before we take the jump.
But that doesn't mean we don't know HOW we'll transition back to the office…
How will the office look during this transition period?
The whole world has changed. There's no denying that. And no one has any idea when things will return to "normal." In the meantime, we're all adapting to this new way of living.
And it's likely that your office is going to have to adapt as part of your transition as well.
Don't take my word for it, either. You should read the latest guidance on the government's COVID-19 recommendations. But these are the kinds of questions we're asking ourselves before we start coming back:
Can we maintain 2 metres distance and still work effectively?
Where are people likely to struggle with keeping socially distant?
How can we keep common spaces clean and safe?
Workplace Arrangement / The End of Hot Desking
One of the things I personally really miss about being in the office is the way ideas are shaped and improved by the conversations we have about them. Sometimes this happens in meetings, other times it's just something that happens organically out of a normal conversation.
Both of which rely on our old way of working: lots of people in a room together.
And you'll see the same in other types of working environments, not just open plan offices. From factory floors to shops.
Most of us are used to conducting business within a metre (or less) of at least one other person…usually more.
Well, that's out right now!
So the question you have to ask yourself is: how can you keep the recommended two metre distance between the people who work in your office? And your customers.
As I mentioned before, you might solve this by not bringing everyone back in at once. Or your transition might involve people only spending part of their time in the office.
It's likely that you'll still also have to make some physical changes to people's workspaces.
High Traffic Areas and Trouble Spots
And then there are the trouble spots and high traffic areas. I'm thinking meeting rooms, toilets and kitchens, specifically, but your business might have others.
What can you do to make these safer for your team as they move back into the office? Besides just reducing how many people are in the building.
One option is to create a one way system. So people can go in one door, but they have to go out another. This prevents accidental collisions, but isn't always practical.
Another option involves protective equipment for people who have to spend a lot of time in these areas. Masks and gloves, for example.
This is probably the trickiest part of the transition away from remote working and there is no easy answer. Each business will have to work out what is best for them.
General Hygiene and Safe Practices
This really sounds dumb, but it's an important point. What are the things you can do to make your office more hygienic? And what behaviours can you change during this transition period to keep your team safe?
Hand sanitiser on every desk and near every doorway. Encouraging the use of disposal (eco-friendly ideally) hand towels instead of shared cloth towels in toilets. Stop people making tea and coffee for each other (I know, I know). Close off communal spaces like kitchens, lounges, smaller meeting rooms, and canteens.
It doesn't sound like the most inviting workspace, but it's a lot safer than just going back to what we all did before.
---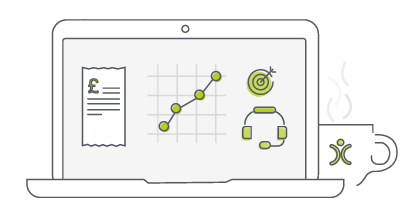 Looking for a quick overview?
Sometimes all you are looking for is a quick video to give you a feel for the software you're investigating. Well search no further. Just click the button, sit back, relax, and watch our quick overview video.
watch now
---
The Plan for OpenCRM HQ
Before lockdown, we implemented some of these measures…mostly the easier ones. More hand sanitiser, disposable towels, etc.
Our transition back to the office, even from the start when only a handful or people will be in, will see some changes.
We are attempting to implement a one-way system to and from the toilets. And we will be moving some desks around to make sure everyone can maintain a two metre bubble while they work. Our tea rounds will also be stopped—everyone just makes for themselves now.
It's not what we want for our friendly and social office. I personally feel quite emotional about the idea of going back to work and missing out the way things used to be. And not just because of the coffee.
But I want my team to be safe and I will do everything in my power to keep them safe.
Before I got my start in the tech industry as part of Apple's UK Mac launch team, I was a professional drummer (notice I didn't say musician). But once I got in, I was hooked and I've been involved in the tech industry, primarily software development, for over 35 years. I founded this company and I now have the enviable title of System Architect (as well as Managing Director) here at OpenCRM.